Even though Moses Sssali, aka Bebe Cool, is the son of former minister Jaberi Bidandi Ssali, it appears that he has worked hard to get where he is today.
Zuena Kirema, his wife, has humorously recounted a story about their early years with Bebe Cool.
"With these heavy rains lately, I remembered a story that I want to share with you," Zuena started her post on Facebook.
Zuena revealed that when she had just met Bebe Cool, he was driving a black golf car which he had bought barely three months.
"This was the first car he owned and had bought it from his brother at a cost of Shs400,000. This car saw days 🤦🏽‍♀️," Zuena said.
The singer's wife disclosed that while driving on sunny days was enjoyable, doing so on rainy days could be awful.
"When it rained ho ho ho hoooo hubby would park it and we waited till it stopped raining. If it rained when we were in the car, I would get one of the black kaveras that we kept stocking for rainy days, and would use it to cover the gear area so rain doesn't go through it," Zuena narrated.
She added, "The water would go through the windows and open roof even when shut because the window seals were worn out. One thing I remember vividly is when we had to park and shift to the back seat and wait till it stopped raining."
They allegedly experienced all of that while they were both celebrities, according to Zuena.
"I had just finished contesting for Miss Uganda and Mwami had a hit song on the airwaves called Fitina ☺️," she said.
Zuena concluded by urging everyone to have patience because better days are coming.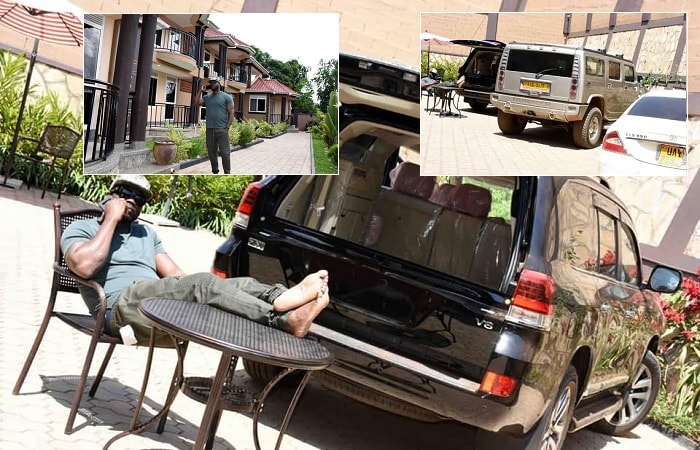 Bebe Cool currently drives a variety of opulent cars, such as a Hummer and a Toyota V8.