Uganda Netball Federation President Sarah Babirye Kityo has been asked to step aside from her office for three months.
Reports indicate that the decision was reached after a meeting with First Lady Janet Museveni last Friday at State House Nakasero.
The Netball Federation and the National Council of Sports (NCS) have long been at loggerheads concerning issues of accountability of funds.
While appearing on NBS Sport this morning, Babirye claimed that she has not been axed from the netball federation.
"The move to step aside from the Federation's activities is in the best of interest of the sport," she said.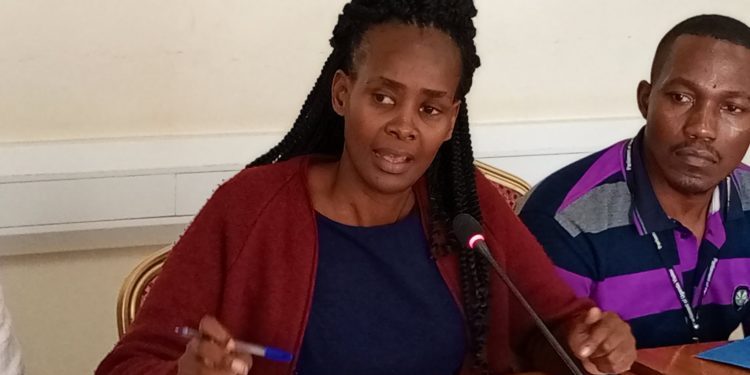 Babirye, however, claimed that NCS General Secretary Dr. Bernard Ogwel has continuously frustrated her Federation's activities by not complying with the set guidelines for allocating funds to the different sports disciplines.
Similarly, NCS accuses Babirye of mismanaging the funds allocated to the federation.
It's on such grounds that First Lady Janet Museveni ordered Babirye to step aside.
Brigadier Flavia Byekwaso, who has been the vice president will assume the role of the president on an interim basis.
Meanwhile, the national netball team already started preparations for the Netball World Cup in South Africa. The tournament starts on July 28.