Over 20 people were seriously injured after two passenger buses collided head-on in Ntungamo District.
The accident happened at around 3 am at Katinda bridge along the Ntungamo – Kabale road.
The accident involved motor vehicle registration number RAD 795B HYUNDAI BUS belonging to Volcano bus company and RAC 704L SCANIA BUS belonging to Trinity bus company.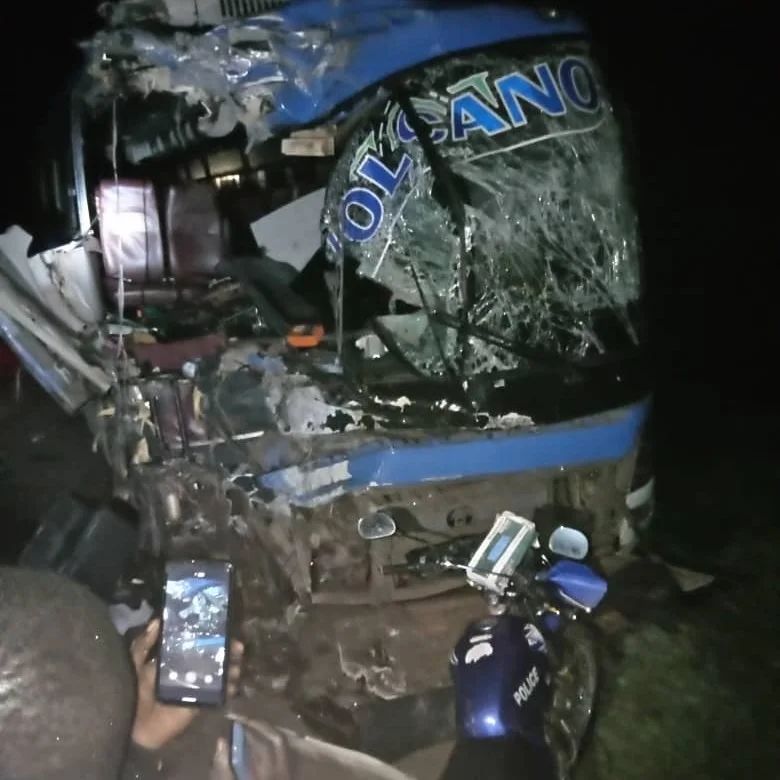 It's alleged that motor vehicle registration number RAD 795B Hyundai bus which was moving from Ntungamo heading to Kabale kept right when he reached Katinda bridge and ended up colliding head-on with motor vehicle RAC 704L Scania bus which was from Kabale side to Ntungamo on his lane.
The victims have been rushed to Itojo Hospital, Mbarara hospital and Doctor's referral hospital – Rubaare respectively for first aid treatment.