It's now official that STV Uganda owned by city tycoon Sulaiman Kabangala Mbuga alias SK Mbuga officially shut down.
According to the documents seen by this website, the television was closed to enable renovation and it will be off for three months.
"Dear viewers, we apologize for the interruption in our regular programming. We are currently undergoing studio construction to enhance your viewing experience. Rest assured, we will be back soon with exciting new content. Thank you for your patience," reads the document in part.
In 2019, SK Mbuga reportedly invested over Shs10 billion in STV and many believed it would be the next big thing.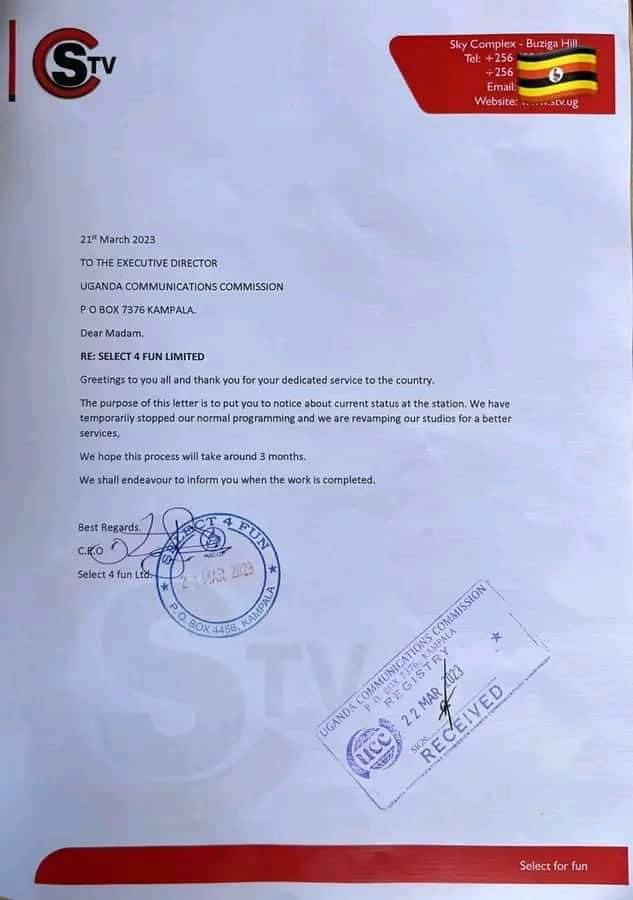 However, the station failed to live up to the expectations despite recruiting the likes of Kazibwe Mbaziira Bashir, Tamale Mirundi, Full Figure, and Robin Kisti among many others.
Now that it is closed, sources reveal that SK Mbuga plans to change the station to become a full Sports channel because there is limited competition in that field. NBS Sport, Sanyuka Prime and FUFA TV are the most popular sports channels in Uganda.