The SMACK League is back with Season 6. The networking tourney of former students of St. Mary's College Kisubi will kick off with a Memorial Cup that will take place this Sunday, March 26, 2023, at Legends Club, Lugogo.
This will be the second season of the Memorial Cup that serves as the season's opener. This year's theme is "Play, Network, remember!"
The SMACK League was founded in 2016 and has since grown significantly, with each season featuring more teams and players. The inaugural season had 12 teams and Season 6 has registered 20 teams.
"This year's Memorial Cup will be more than just a soccer tournament. The SMACK League intends to be more intentional about corporate social responsibility (CSR) with two causes: a fundraising drive for SMACK old boy John Brebeuf Murungi, who is undergoing brain surgery due to Glioblastoma, and a preloved/preowned clothes drive in partnership with the Kuliva Foundation under the office of Miss Tourism in Busoga. Both causes are intended to benefit the less advantaged and align with The SMACK League's core values," said Joseph Kasule Kawooya, the league's acting Chief Marketing Officer.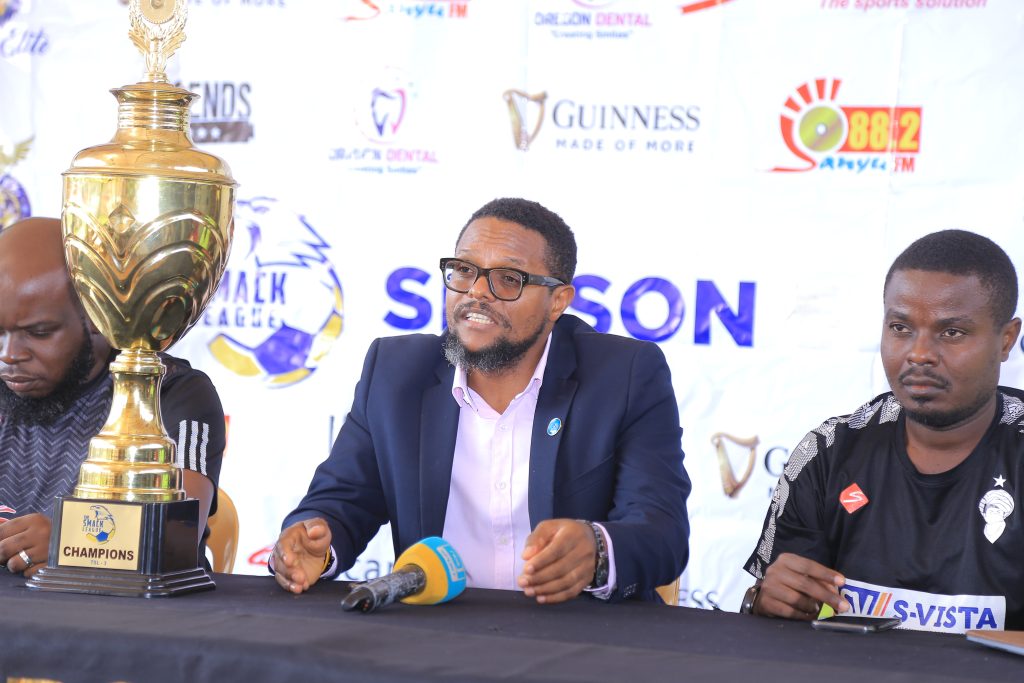 In addition to the soccer tournament, this year, the league has grown to include other disciplines including eSports, Golf and Basketball.
"The SMACK League invites old boys, partners, and the general public to embrace the league's activities in line with their core values of fitness, networking, CSR, and harnessing shared business opportunities," said Morgan Gyaviira, the Chairman Council of Team Heads.
"We are looking forward to a great tournament and urge everyone to come out and support our efforts to give back to the community," Kasule added.