Her Royal Highness Nnaabagereka (Queen) Sylvia Nagginda Luswata's Autobiography, will be released on March 23, 2023.
The Nnaabagereka writes in the book's prologue, "On August 27, 1999, I became the Nnaabagereka of Buganda. Me, a simple girl had fallen in love with a king and become his wife – the queen in one of Africa's great civilizations, the Buganda Kingdom!"
She adds, "This was the beginning of a new chapter in my life: an exciting chapter that challenges conventional wisdom on how change can happen in the 21st century. As Nnabagereka, I was placed close to the apex of a traditional cultural value system in a modern world and, above all, to grow as a leader, while setting the pace for African women leaders."
Also, in her soon-to-be-released autobiography titled, "The Nnaabagereka of Buganda Queen Sylvia Nagginda Luswata," the Queen writes that she was blessed with a set of twins.
On Page 205 of the autobiography, Nagginda writes, "On December 6, 2010, I was blessed with two more girls Jade Nakato and Jasmine Babirye born in Kampala… They're two amazing kids who are mostly happy and are passionate about people which, at their age, I find astounding…"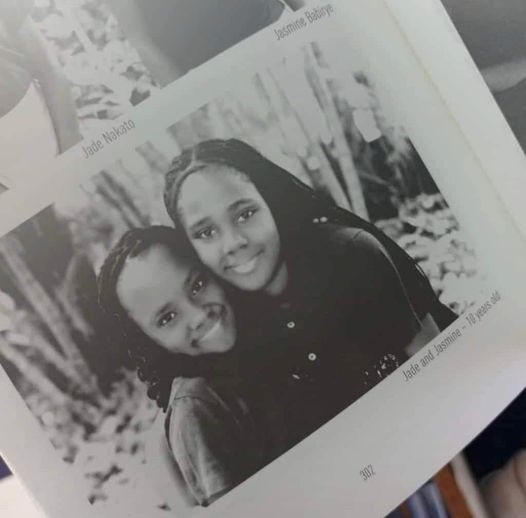 Meanwhile, Kabaka Mutebi and Nnabagereka Nagginda's first child together, Katrina-Sarah Ssangalyambogo, was born on July 4, 2001, in London.
Published by Dr. Dennis Sempebwa and Eagle's Wings Press, the book will be available in Uganda from Thursday, March 23, and available at Aristoc Booklex, Jumia, and Amazon.