The Constitutional Court has held that the order by Uganda Revenue Authority (URA) requiring banks to disclose financial details of account holders is unconstitutional.
The development dates back to March 2018 when the tax body issued a notice to banks seeking to obtain information of account holders from Janaury 2017 to December 2017.
The banks ran to court to challenge the invasion of privacy that could also lead to customers losing trust in the banking system.
URA had also requested the banks to furnish them with among others; Telephone numbers of clients, email addresses, Tax identification Numbers (TIN), National Identification Numbers (NIN) and physical addresses.
The tax body also required total cash deposits by each client, total cash withdrawals for the said period as well as the standing balance at the time of filing the content.
URA wanted to use this information to determine whether taxes being paid were commensurate with the financial standings of tax payers.
The banks argues that complying with URA's notice violated confidentiality agreements between banks and their respective clients.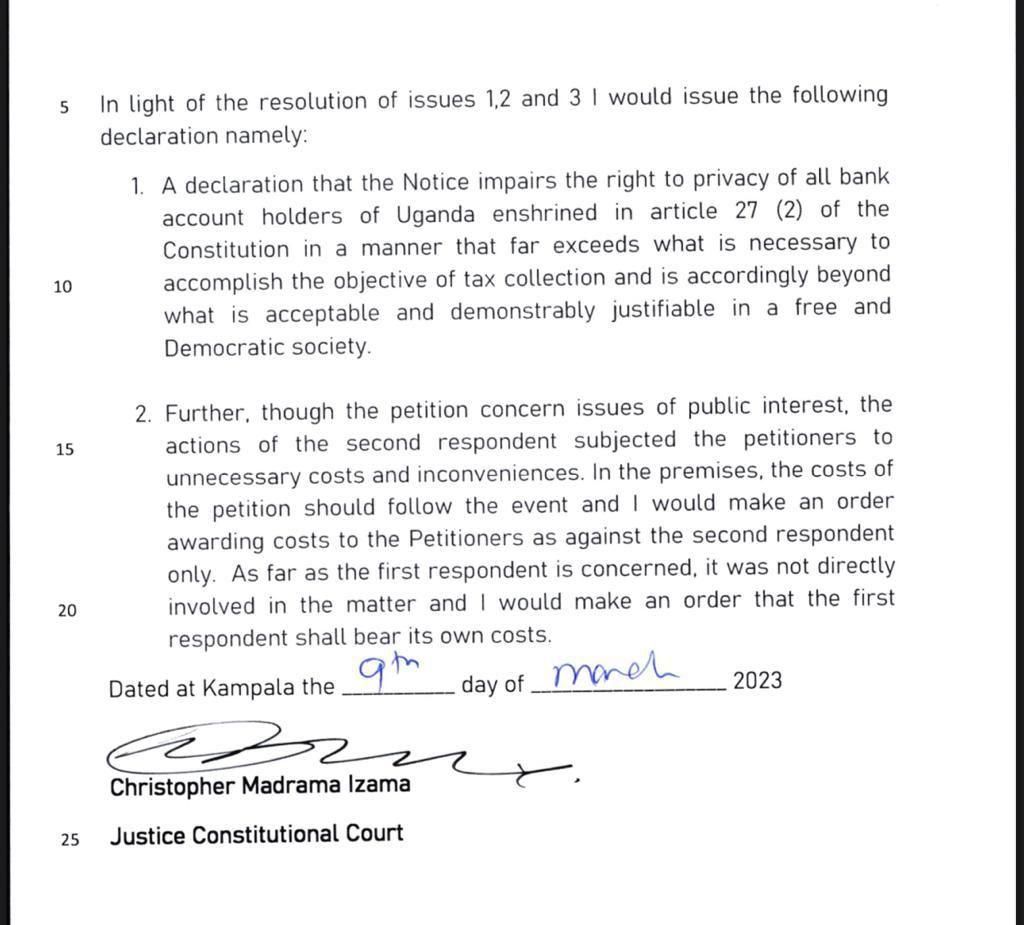 In a ruling by Justice Christopher Madrama Izama this Thursay March 9, the Constitutional Court declared that the notice impairs the right to privacy of bank account holders.
"We declare that the notice impairs right to privacy of all bank account holders of Uganda enshrined in article 27 (1) of the constitution in a matter that far exceeds what is necessary to accomplish the objective of tax collection and accordingly beyond what is acceptable and demonstrably justifiable in a free and democratic society," Justice Madrama ruled.