In Uganda, women who participate in or pursue careers in sports may encounter many challenges in their fields; however, those with thick skin always stand up, rise above, and ultimately become role models and influential figures to younger generations.
Matooke Republic has profiled some of the most influential women to have withered through the challenges to transform both society and various sports at large.
Suzan Muwonge 'Super lady' – Rally driver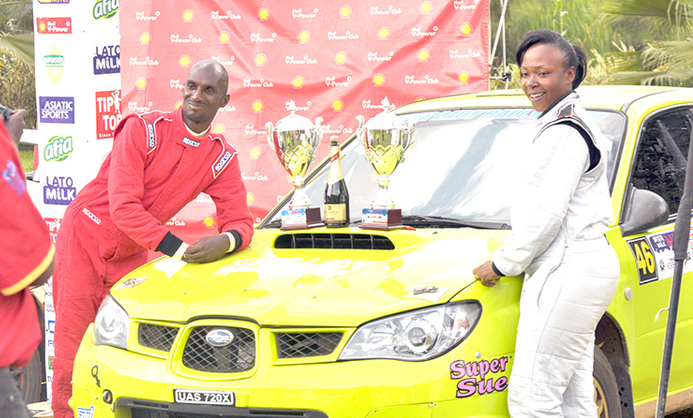 Suzan Muwonge, who is a teacher by profession defied all odds to earn herself the nickname, "Uganda's Queen of Speed."
She is the first lady to win the National Rally Championship (NRC) title (2011).
After becoming the first and only lady to win a National Rally Championship in the world, she did not relax as she went on to win her second NRC title in 2018 in her Subaru N12B alongside her long-serving co-driver Edmond Kyeyune.
Her racing career did not jeopardize her teaching profession as she's a director at ST. Francis Junior school, Buddo.
Jean Sseninde – former Footballer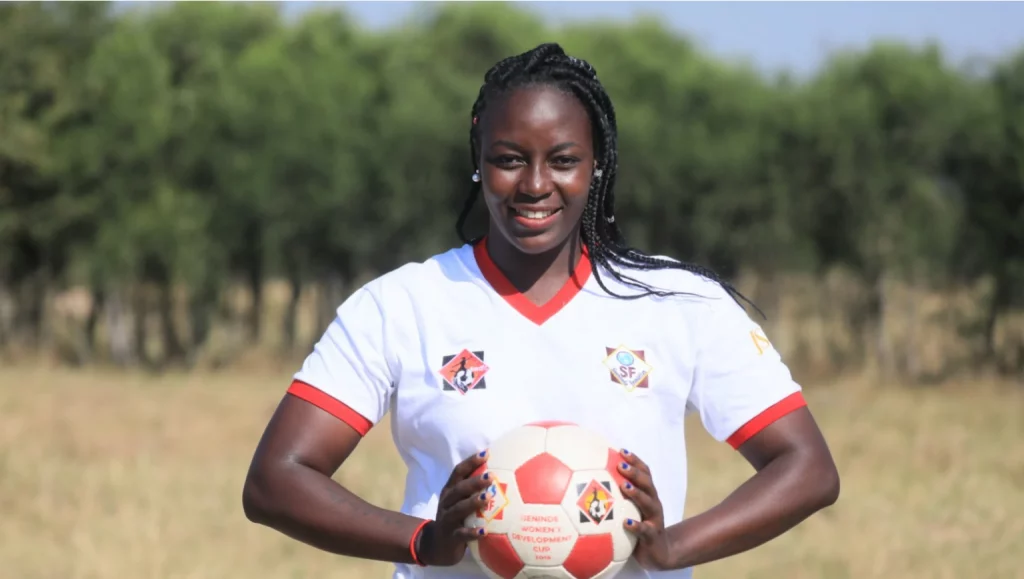 A Ugandan professional footballer who played football as a 'defender at Queen's Park Rangers Women Football club', a club she joined from London Phoenix.
She first played professional football for Charlton Athletics Women Football Club when she had just moved from Uganda, she also had a short loan stint with the Crystal palace ladies' team.
Jean Sseninde has inspired a lot of young girls through the Jean Sseninde Foundation which she started to empower women and the girl child in skills training, sports, and healthy living. The foundation also aims at helping the girls acquire study bursaries through playing football.
Dorcus Inzikuru – Athlete
Dorcus Inzikuru broke Uganda's 33-year jinx without winning a medal at the world championships.
She won gold in the inaugural steeplechase 3000m run at the 2005 Olympics in Helsinki, Finland.
Inzikuru further went on to win the 3000m steeplechase gold medal at the 2006 Commonwealth games in Melbourne, Australia. Although she has moved off the spotlight, her legacy inspired a lot of young girls from across the country.
Hasifah Nassuna – Footballer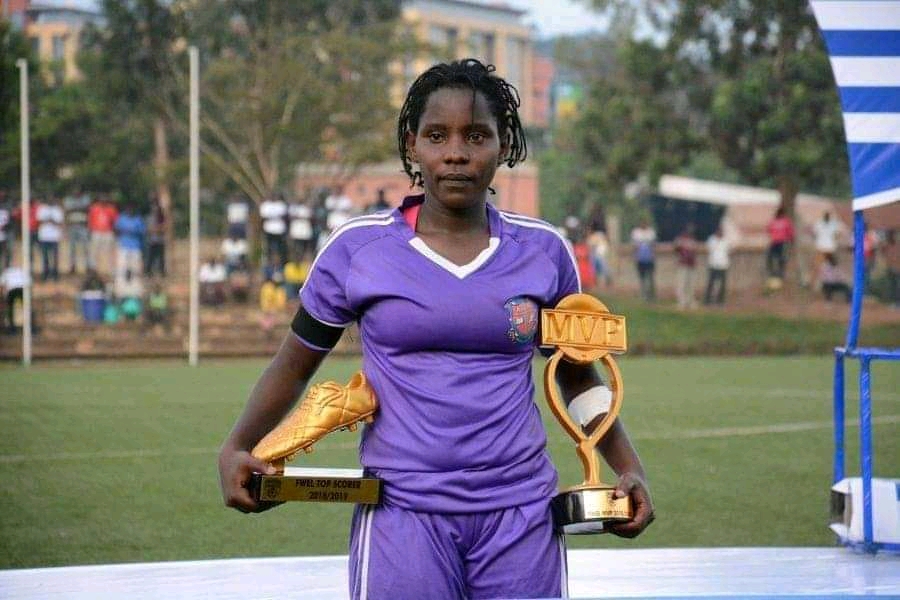 Hasifah Nassuna stands to be the most decorated player in the Women Super league winning five trophies with two sides. Nassuna won four consecutive trophies with Kawempe Muslim SSS football team before joining UCU lady Cardinals where she won the 2018/2019 league title her fifth trophy.
The veteran striker is also the first player to score 100 goals in the Uganda Women's Premier League.
She was awarded the FUFA women Most valuable player (MVP) award in 2016 for her brilliant displays both on club and country.
She is a role model for most of the young girls playing in the women's super league.
Patricia Apolot– Kickboxer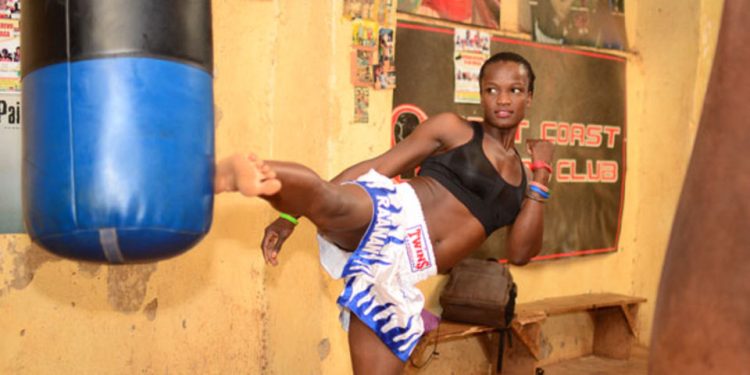 The 31-year-old reigning Ugandan female kickboxing champion, Patricia Apolot, became a professional kickboxer in 2014.
In one of her interviews with this website, Apolot disclosed that she tried out several vocational endeavors, including football, before ending up in kickboxing.
She has different honors to her name, and these include gold medalist at the Mt. Gorilla Taekwondo Open and 2013 East Africa Inter-Club Boxing Championships; 2014 National Kickboxing Champion (Female Lightweight Division), and World Kickboxing Federation International Titleholder (Female Lightweight Division).
Peruth Chemutai –Long-distance runner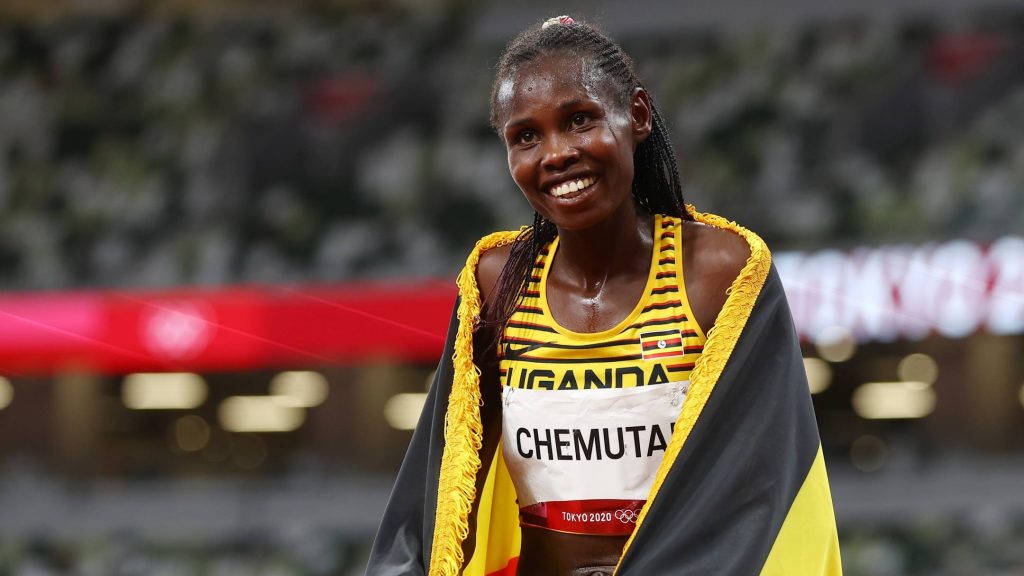 Peruth Chemutai might be only 23 but she's surely inspiring many fellow young girls.
Chemutai is the first Ugandan woman to win an Olympic medal. She achieved the milestone after winning the women's 3000 metres steeplechase at the 2020 Summer Olympics in Tokyo.
Last year in Birmingham, she won bronze in the women's 3000 metres steeplechase at the Commonwealth Games.