A video of a female Makerere University graduand arriving in a helicopter at her graduation ceremony is making the rounds on social media.
On Monday, Uganda's oldest university kicked off its 73rd graduation. A total of 13,221 students graduated from the university after the 5-day long ceremony.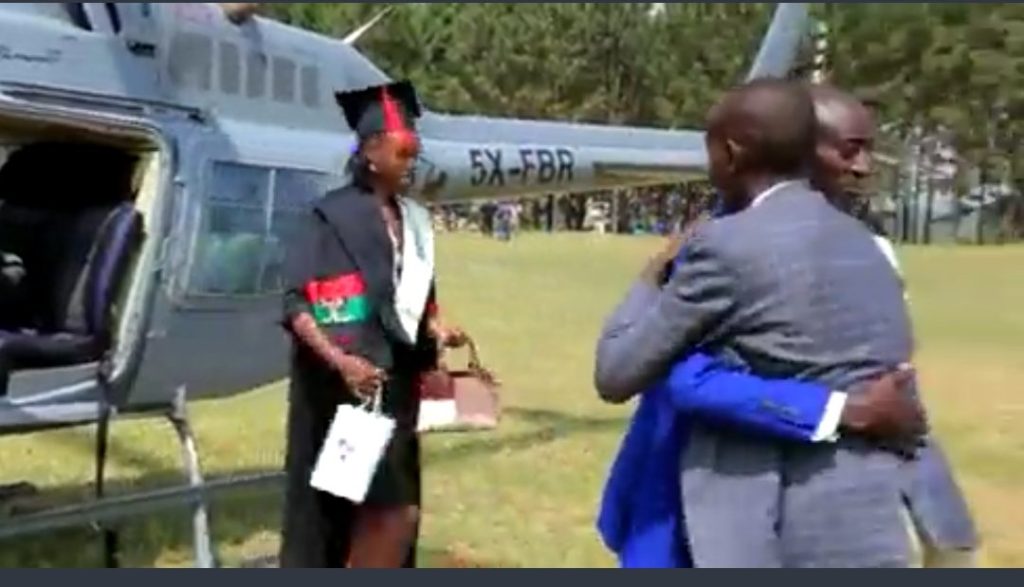 This morning, however, a video of a yet-to-be-identified graduand surfaced on social media when she arrived in a silver BAR Aviation chopper.
The video has since left tongues wagging.
Watch the video here.