Rob Walker, a British sports journalist, and commentator is already in Uganda for his two weeks invitational visit.
Rob Walker caught the attention of Ugandans following his commentary and praise of the country during the 2020 Tokyo Olympics.
The commentator arrived in Uganda on Monday at 11pm.
Speaking to journalists at Uganda Media Centre on Tuesday, Rob Walker appreciated the invite and opportunity to come back to Uganda since 2017, as he is excited not only to reacquaint himself with familiar places but discover some new areas of the country as well.
"I want to go running as well not as fast as Joshua or Jacob, but I am going to go out running," said Rob Walker.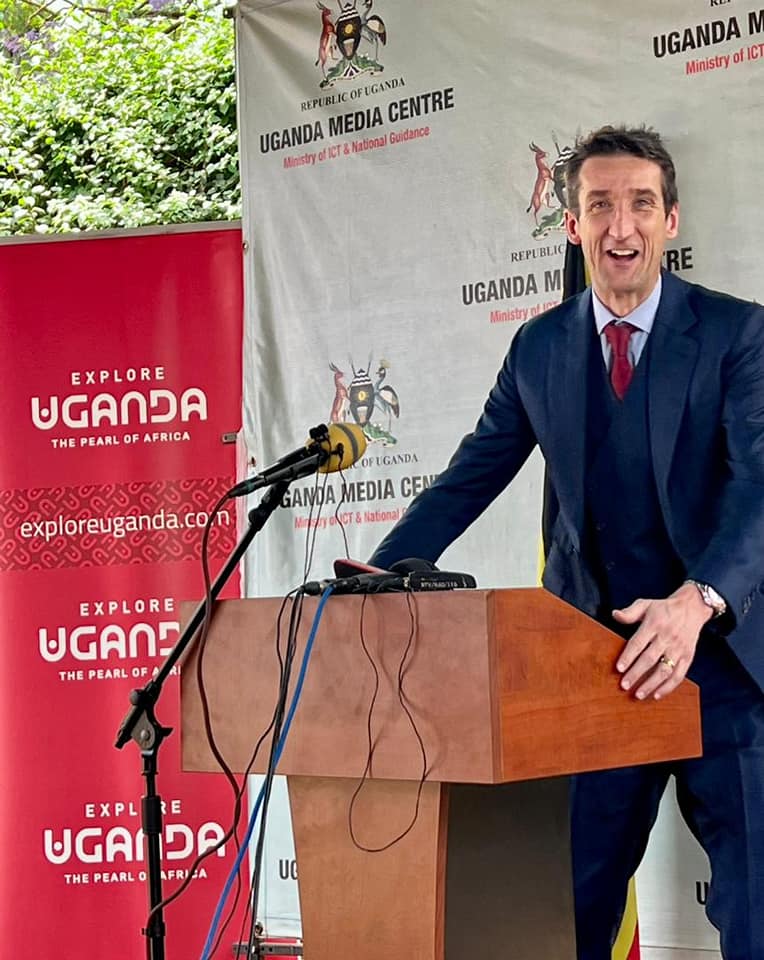 He added that there's a bigger picture wider than just tourism or sport like an opportunity to continue changing the way certain people view African content.
Rob Walker noted that Uganda was a place of immensely friendly people with beautiful countryside with young men and women who are going to be the flower of the Pearl of Africa.
State Minister of Tourism Hon. Mugarra Bahenduka, in his remarks, thanked Walker for appreciating the country through his glorious commentaries especially during the 2018 Olympics in Japan when he appreciated the country's beauty and its loving people.
He quotes Walker saying "Uganda is one of the friendliest, most beautiful countries you can ever wish to visit. I know down in Kampala, people are going to be sipping on Nile Special."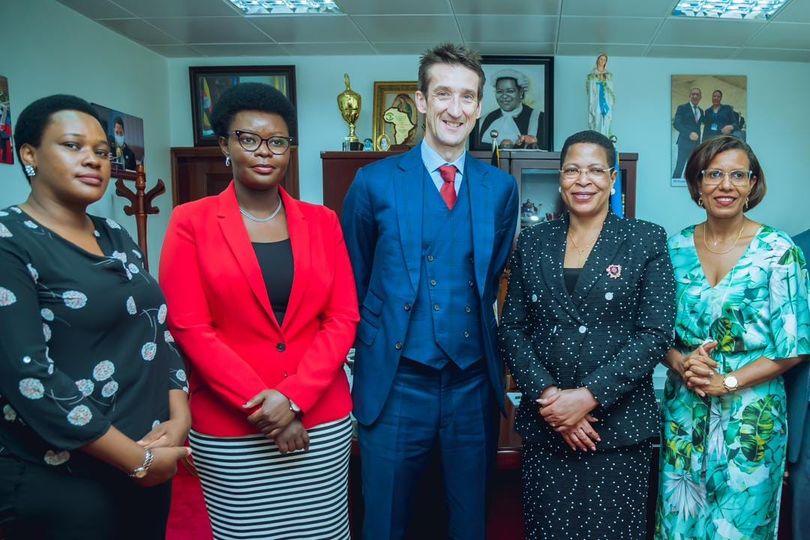 Lilly Ajarova, the Uganda Tourism Board CEO pointed out that sports and tourism were complementary areas of interest to the country. She emphasized how Uganda is the richest country in Africa if not the world hence being christened as the Pearl of Africa.
She highlighted that Robert Walker's visit is significant and would add value to the marketing efforts of the country.
She noted that Sports tourism attracts participants or spectators in various kinds of sports events which can result in tourism in the long run.