Kansai Plascon has donated paint worth Shs40 million to Busoga College Mwiri.
Mwiri is the oldest boys' secondary school in the Busoga sub-region and prides itself on 112 years of existence. The school is seeking Shs5 billion to refurbish dormitories, classrooms, and the administration block.
According to the head teacher, Arthur Mbalule, there is an urgent need to refurbish the school, so as to reclaim its former glory exhibited in the post-colonial times and the early 1980s to 2000s, when they attracted students from different parts of the country.
He explained that the school structures sitting on 67 acres of land comprising ancient sporting facilities, laboratories, and classrooms require a facelift to match modern standards and provide a favorable learning environment for the students.
While handing over the paint to the school, Santosh Gumte, the Managing Director of Plascon, said that their partnership with Mwiri involves skilling students in painting and interior design as part of their advancement in vocational skills.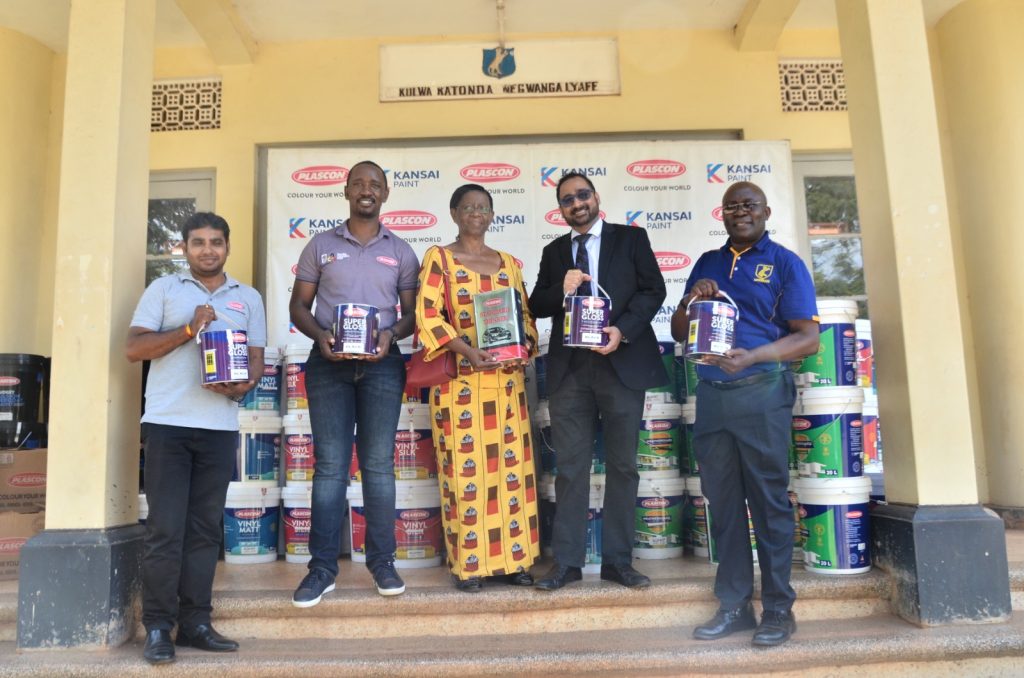 "I understand that the school curriculum has been modified by the Ministry of Education to include more practical or vocational skills training for students.
This is a very welcome progression and one that the labour market desperately needs. These skills will ensure students leave school with a good education but also the capacity to start income-generating activities," said Santosh Gumte.
He added, "As Plascon, we train more than 15,000 painters annually in our painters' training workshops across Uganda. We have seen many painters horn their craft and take on large contracts and painting projects that have transformed their lives significantly."