Never quit before time. Many have given up on their lives after a certain problem happened to them. They seem to be hopeless and have nothing they can do to move on with their lives; besides, they feel tired of waiting for death.
This is very common among people with disabilities; however, some accept the situation and make another plan for their future.
Matooke Republic brings you "a hero" of his life, Jude Kyeyune, a resident of Nabiteete parish in Buwama sub-county in Mpigi District.
Being in the condition he is in now does not mean that he was born like that; the 49-year-old was born as normal as other children and attended different schools to acquire education at all levels.
However, at the age of 35, he had an accident in 2009 where he fell into his neighbor's unfinished pit latrine, which was 70 feet deep, as he was grazing the goats.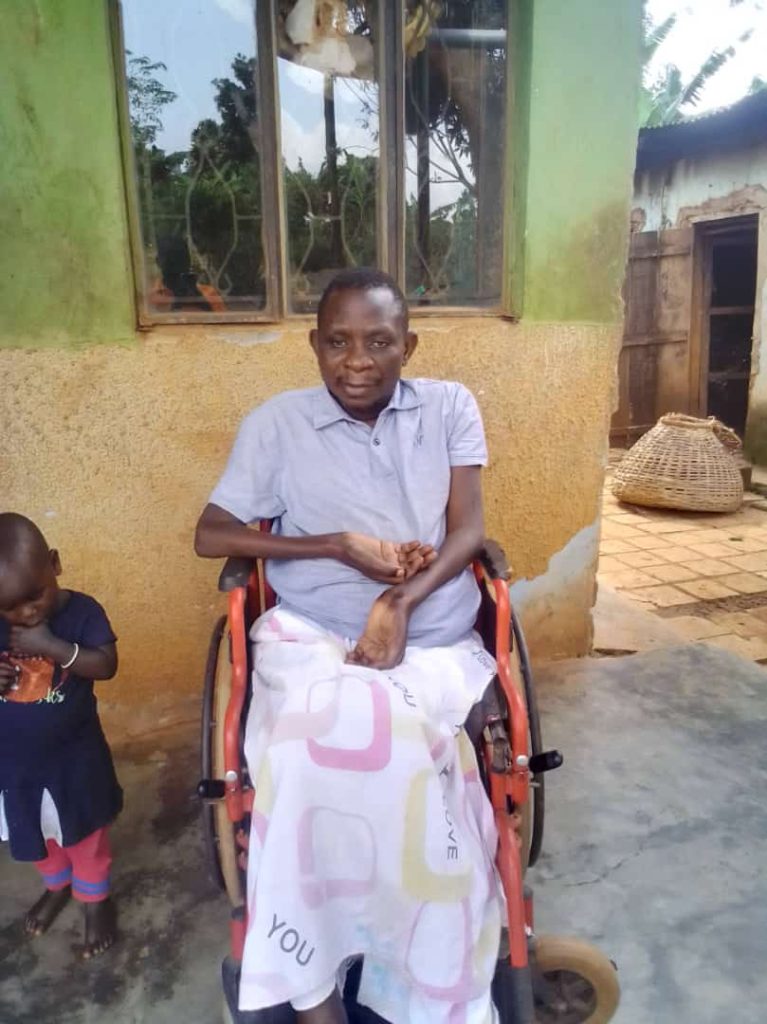 He narrated that, by God's grace, a stranger heard someone screaming for help, and without hesitating, he came and helped him.
However, he blacked out afterward, something that prompted his relatives and locals to rush him to the nearby hospital in Ggombe, where he was given first aid and later sent to Mulago Hospital for further medication.
By the time he was brought back home in 2011, only his head parts were functioning, as the entire lower body had been paralyzed.
"Something broke the backbone that made me lose my sensory system," he said.
According to Kyeyune, it took him years to accept his situation, but after like three years, he came to terms with the situation as he had to look after his mother, wife, and daughter, and also pay his monthly medical bill of Shs700,000.
"I lost everything on my body, but thank God that I still have my head," said Kyeyune.
Kyeyune, who holds a degree in agriculture and economics, decided to invest in agriculture, a venture he does not regret.
In 2014, Kyeyune hired locals whom he directed to do for him a nursery plantation of different tree spices, crop growing (maize, beans, and vegetables), and animal rearing with the little capital he got after selling part of the land.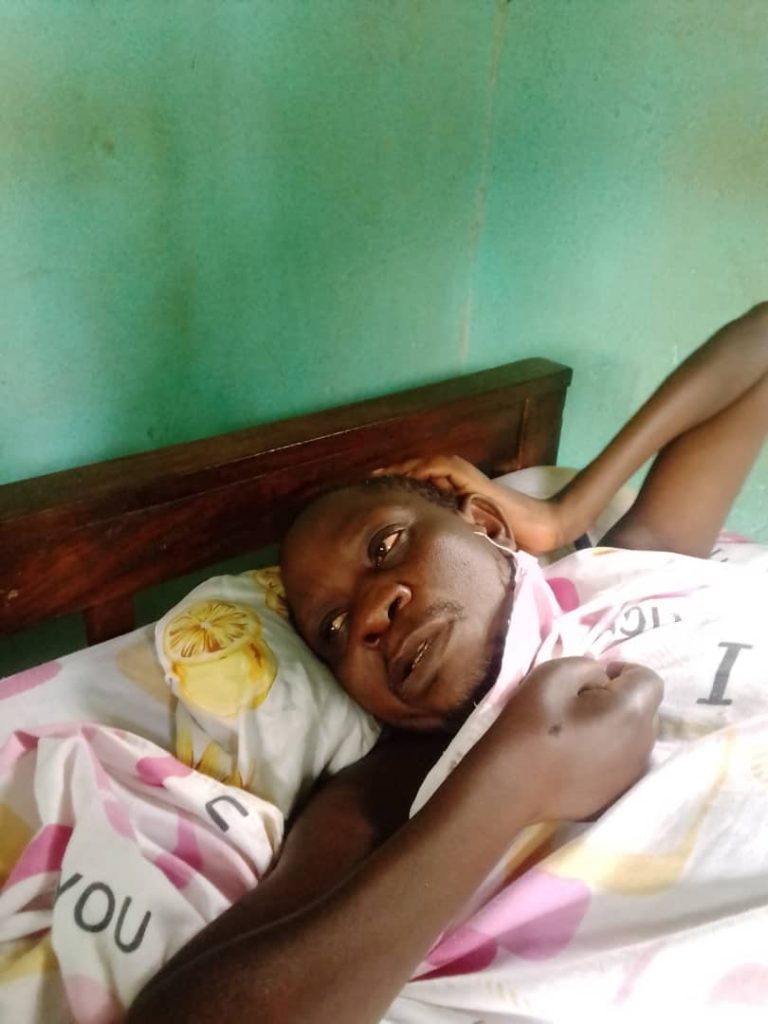 According to Kyeyune, in the beginning, things were not as easy as he expected them to be, but he remained focused and determined. It was not too long before he started earning.
Kyeyune said that he gets enough money from his ventures to be able to pay his workers, medical bills, and school fees for his daughter, who is currently in senior two, and take care of his wife and mother.
"I have to go to Kitovu Hospital every month so that they change my tubes," he said.
Meanwhile, he said that the dry seasons are a big challenge to his ventures as he's got to save enough money to buy a water pump.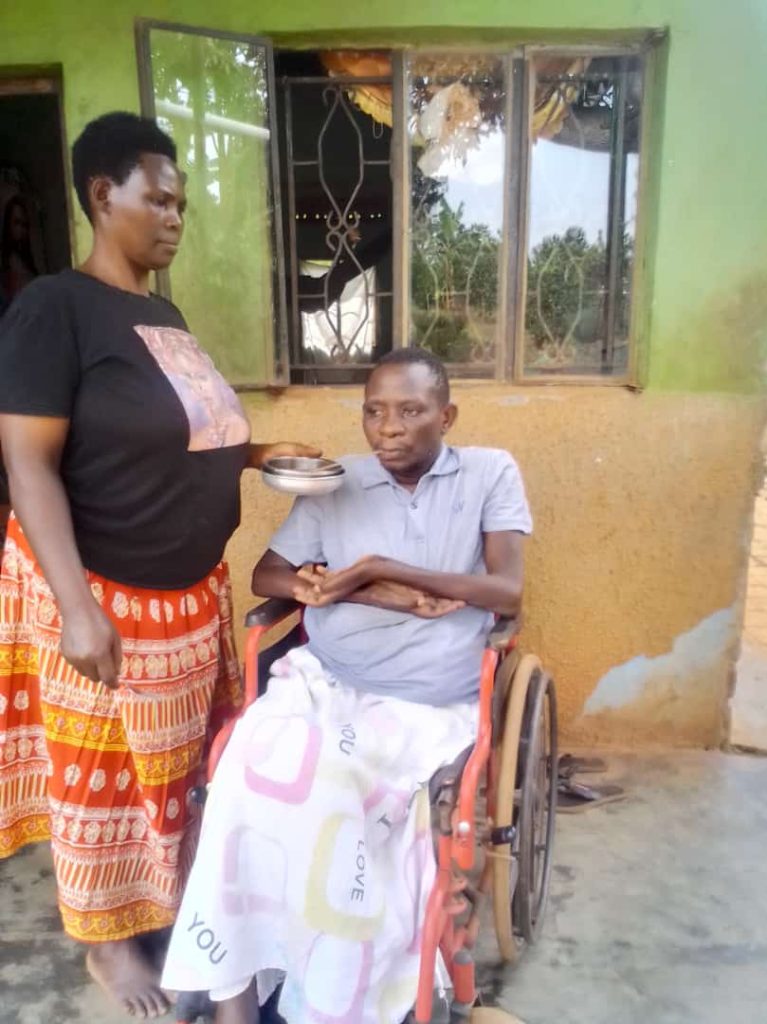 On how he has maintained his wife despite his private parts being "dead," he said,
"I thank my wife for being there for me, as you're seeing my situation, I can't even feed myself, I can't even know when I am peeing, but she is always here next to me."