Since the lockdown got lifted, Uganda has been blessed with several film productions. 'Kalo and Kabi, a film by renowned actor Daniel Omara is among those and is set to premiere on 6th February during the launch.
Kalo and Kabi is a film which an out-and-out comedy about a young woman whose dream of becoming a musician collides with her mother's expectation of her becoming an engineer. When her mother finds out that she lied about the course she is studying, her mother throws her out. Now homeless, she turns to her boyfriend for shelter, but he is a petty criminal, a small-time con artist and he isn't very good at it. Also, though 35 years old, he is a mama's boy, and he lives off his mother. This leads the young woman on a wild journey of petty crime and con artistry, all the while navigating the hilarious dynamics of living with her boyfriend and his overbearing mother in Kampala.
The first impression you get from a film is the title, Kalo and Kabi is a whole kind of statement made for discussion. "We often tend to see married people acting happy to cover up what exactly happens in their daily lives.
Written and directed by Dilman Dila, a writer, and filmmaker. His books include the critically acclaimed short story collection "A Killing in the Sun," as well as three novellas, most recently "The Future God of Love." Kabi is played by a new kid on the block Lynda Uwera. She sent us an audition tape while we put out a call during the casting for The Kojja, and I saw she had quite a potential for comedy, but she had no acting experience. Still, I called her up, gave her a few roles and a few tips in The Kojja, and she turned out to be a natural. So when I started planning this project, she fits all the checkboxes, as the main character had to be a young woman in her early twenties, fresh out of school, and needed to have a sense of humor to pull off Kabi's character.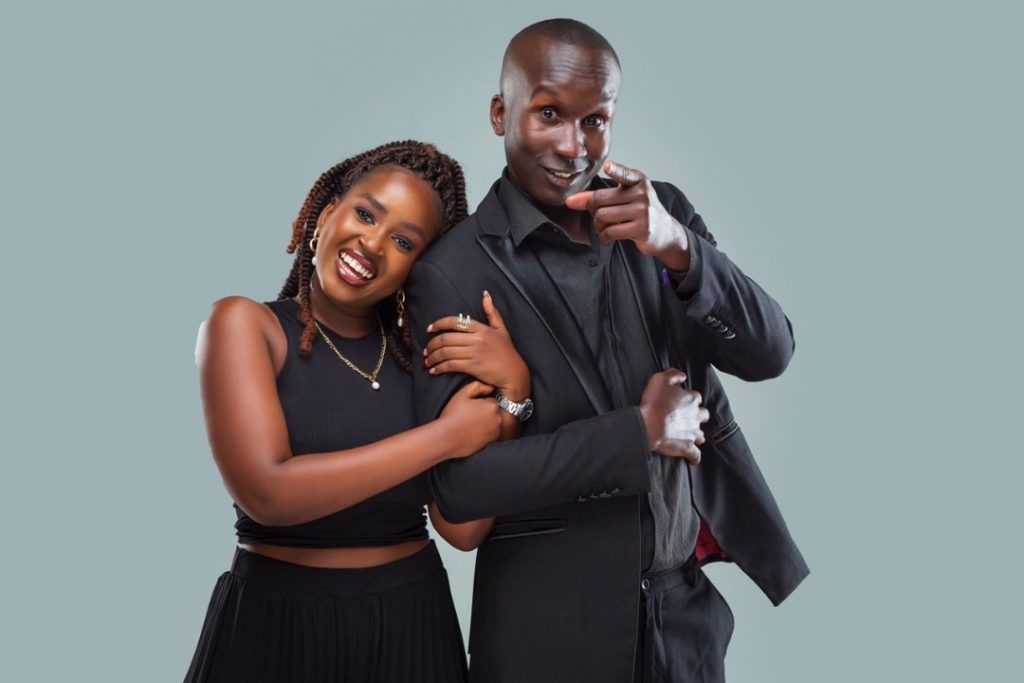 Daniel Omara (Kalo) is a seasoned comedian. He made a name for himself way back in The Hostel, where we worked together briefly, and I always thought he was a great actor. All these years, I did not have a proper role to give him, but when I started this project, he was a natural choice. I wrote the script with him in mind, knowing he likes to talk and has a lot of natural punchlines.
Sarah Kisauzi (Mama Kalo) plays Kalo's mother. She is a celebrated actress, who hit the limelight in the TV Series, Deception. We've also worked with her in The Kojja, where she was the mother of one of the main characters. She is a sweet old lady and delivers her performance beautifully.
Brennan Baby, the TikTok celebrity, is also part of the cast. He plays the child of a woman who Kabi and Kalo try to con. I enjoyed Brennan's TikTok skits, and I thought he could make a good actor. So when we had a child's role in The Kojja, we called him and gave him the role, and he was good at it. Here too, he was our natural choice when we had a child.
Diana Nalubega (the musician) plays the mother of Brennan, the woman Kabi and Kalo try to con. She has been branching off into acting recently, and again she came to the set of The Kojja where she had her first acting role.