The SAUTI and Media Hub have announced the first edition of the iKon Awards, themed, "Dreaming With The Stars" with this year's nominees announced last evening.
The iKon Awards 2023 will be happening on March 25 2023 at the Kampala Serena Hotel, with the night lined up with an award ceremony, and performances by various entertainers.
The ikon Awards aim at recognizing and rewarding outstanding efforts in the film industry across different categories.
The founder of the iKON Awards, Humphrey Nabimanya, states that the motivation behind the launch of the iKon Awards was his passion to see the industry (and Ugandan storytellers) get the recognition they deserve, and also highlight the importance of storytelling in showcasing our different cultures, societies, and country.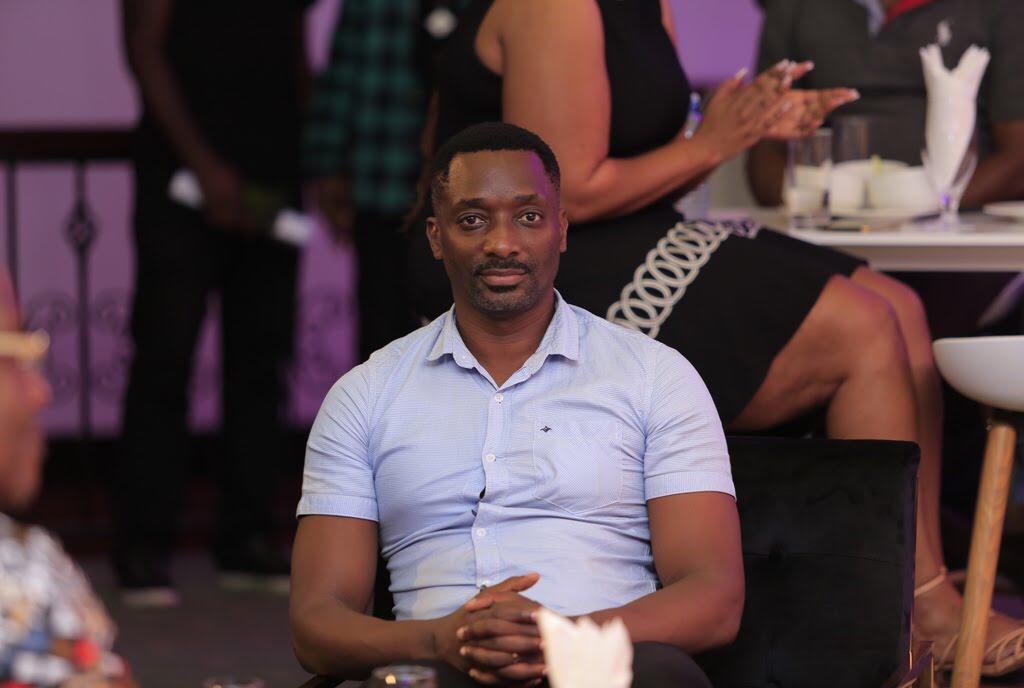 "A lot of the local Tv and Film productions in Uganda have been a great boost to tourism in our country and have also been a reliable platform in showcasing our heritage, as a people.
The iKon Awards are here to not only celebrate Film and Television but also encourage many more Ugandans to put their stories and craft at the forefront. There is a lot of talent in this country, which can only be exhibited, celebrated and recognized through initiatives like the iKon Awards," he explains.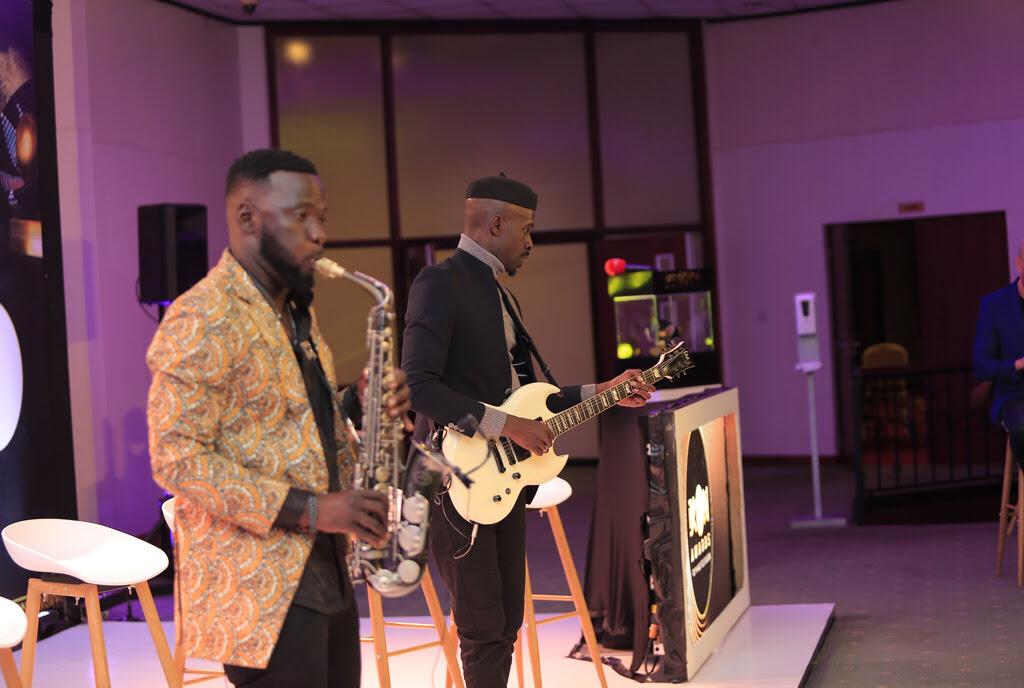 Ugandan film director, scriptwriter and actor, Usama Mukwaya, who is producing this year's edition of the iKon Awards elaborated that transparency, excellency and celebration are the key factors driving the awards.
"Award shows have, for many years, been boxed to certain individuals, and we want to have inclusivity and involvement across the board.
"The film industry in Uganda cuts across from the uptown to downtown, and that is something we intend to highlight with the iKon Awards. We believe that regardless of where you come from, you can contribute to the industry, and in whatever way you do that, we are here to celebrate you. The iKon Awards are bringing a taste of Hollywood down here in Kampala," he explains.
NOMINEE CATEGORIES FOR #ikonAwards2023
Best Student Film
PIUS
MY DEGREE
MILK OF HUMAN KINDNESS
Short Film
ENYAMA
SIXTEEN ROUNDS
ENGAITO
THE HEARTBEAT
Best Animation film
A THOUSAND FATE
NO WAY OUT
TTULA
BREAKOUT
Documentary film
PIUS
LITTLE FAITH
EBYA BALOGO
Visual Effects
THE GIRL IN THE YELLOW JUMPER
KAFA COH
TEMBELE
MY HUSBANDS WIFE
Ikon Fellow of The Year
Hawah Joan Nakanjako
Ukasha Ssenyonjo
Matilda Kavuma
Doreen Mirembe
Eunice Acan
Joseph Innocent Ediegum
Kate Nafuna
Emma Uchwo.
Best Sound
BEDROOM CHAINS
KAFA COH
TEMBELE
THE GIRL IN THE YELLOW JUMPER
Best Editor
ANDREW ODERA KAFA COH
KYOBE SSEBOWA BEDROOM CHAINS
LOUKMAN ALI THE GIRL IN THE YELLOW JUMPER
PAUL KIMERA $ BASHAN MUKWAYA TEMBELE
Best Production Designer
TEMBELE
BEDROOM CHAINS
KAFA COH
PIECES OF ME
Best Makeup and Special Effects
THE TEST
KAFA COH
TEMBELE
And BEDROOM CHAINS
Best Costume Designer
COSTUME PARLOR BEDROOM CHAINS
NADIA GISELLA THE GIRL IN THE YELLOW JUMPER
RACHAEL NAKITO $ JOSEPHINE LULE THE TEST
WHITNEY G. NAJUUKO KAFA COH
Best Actor in A Tv Series
ALLAN KUTOS KATONGOLE in SANYU
PRYNCE JOEL OKUYO ATIKU in WHAT IF
Q-KAMBER FREDEL in GAMYUUSE
SIMON BASE KALEMA in PRESTIGE
Best Actress in A Tv Series
ELEANOR NABWISO in SANYU
JOAN AGABA in WHAT IF
SALLY ELIZABETH BWAMIMPEKE in PRESTIGE
STELLA NANTE in THE HONORABLEZ
Best Tv Series
PRESTIGE
THE HONOURABLES
SANYU
And WHAT IF
Best Supporting Actor
COSMOS SSERUBOGO in TEMBELE
DANIEL PAPA MUSHIKANA in FOOTWINE
KALU EGBUI IKEAGWU in KAFA COH
MICHAEL WAWUYO SR. in THE GIRL IN THE YELLOW JUMPER
Best Supporting Actress
MARIAM NDAGIRE in KAFA COH
SARAFINA MUHAWENIMANA in PIECES OF ME
REHEMA NANFUKA in KAFA COH
TANIA SHAKIRAH KANKINDI in MY HUSBANDS WIFE
Best Cinematography
BENSON KAMAU MUNGAI BEDROOM CHAINS
IZAEK EKUKA TEMBELE
MUSTAQUE ABDALLAH KAFA COH
NAIZI NASSER THE GIRL IN THE YELLOW JUMPER
Best Lead Actor
JOHN MARY SSEKIMPI in MY HUSBANDS WIFE
MICHAEL WAWUYO JR. in THE GIRL IN THE YELLOW JUMPER
MICHAEL WAWUYO SR. in KAFA COH
PATRIQ NKAKALUKANYI in TEMBELE
Best Lead Actress
NISHA KALEMA in BEDROOM CHAINS
RHONA NINSIIMA in TEMBELE
TRACY KABABIITO in MUKISA
WINNIE NAFULA in MY HUSBANDS WIFE
Best Screenplay
BEDROOM CHAINS
MY HUSBANDS WIFE
TEMBELE
And THE WAVE
Best Director
GILBERT LUKALIYA AND DOREEN MIREMBE KAFA COH
HASSAN MAGEYE BEDROOM CHAINS
LOUKMAN ALI THE GIRL IN THE YELLOW JUMPER
MORRIS MUGISHA TEMBELE
Feature Film
BEDROOM CHAINS
KAFA COH
MY HUSBANDS WIFE
And TEMBELE
iKon Rising Star
• COSMOS SSERUBOGO
• TUYI MARISERENA
• And KADDU SADAT