Natna Hair is one of the leading hair product companies in Uganda. It is located at Prism Plaza in Kampala and is renowned for producing high-quality items.
The goal of this collection was to create something that was not only unique but also appropriate for the everyday lady to wear at work or at parties.
Natna Hair Brand offers over 500 different wig styles, including ponytail options for any human feel, reusable top-quality wigs, and additional services such as washing, coloring, and styling.
Despite its quinines, the Natna Hair brand has also managed to bring life to the entertainment industry as a way to empower women through styling female musicians at their concerts, like the ones held by Sheebah and Spice Diana, among others.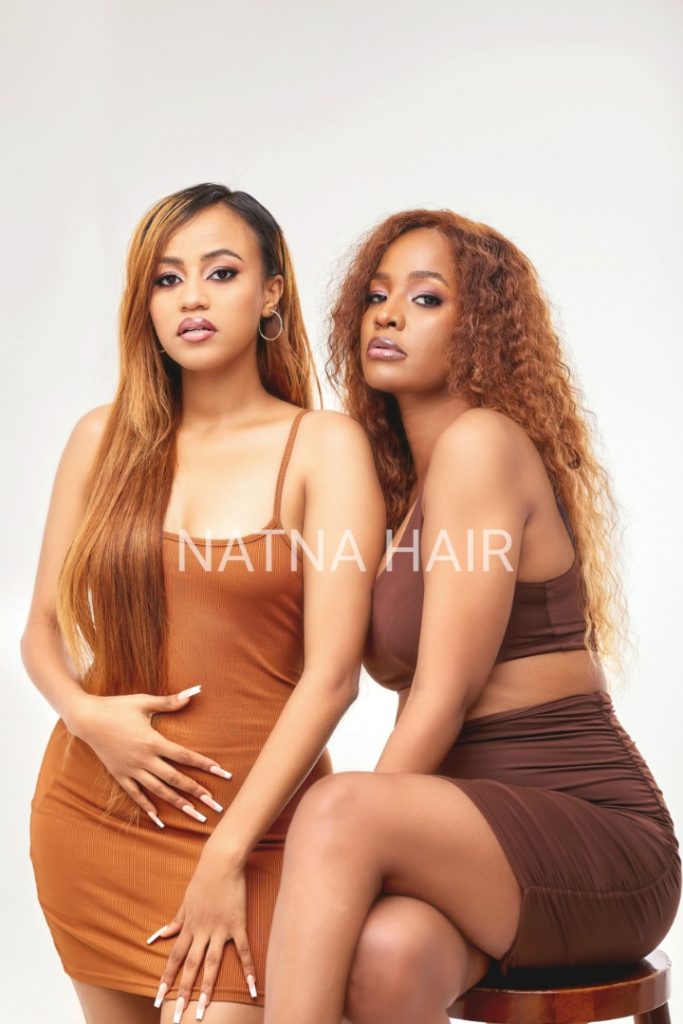 "Our aim is to provide our customers with a limitless range of affordable everyday hair options. The items in this collection will simplify your daily hair care procedures and come with simplified installation options for the average lady who loves to look nice, said Sina Tsegazeab the Sales Manager.
ABOUT NATNAH HAIR
Natna hair is a Ugandan hair brand, whose operations span across the region. With clientele in Uganda, Rwanda, Tanzania, Ethiopia, and another part of the East African region.
Its 100% human hair wigs, quality synthetic hair, and hair care product line have provided a lasting solution to women of different ages, backgrounds, and ethnicities.
Natna's pieces are carefully hand-selected and highly characterized with a natural appearance, making them comfortable and an "Instagram-able" experience for the wearer.