Welding is a fabrication process whereby two or more parts are fused together by means of heat, pressure, or both, forming a joint as the parts cool. The majority of welders in Uganda focus on making windows, doors, and beds among other things.
However, 33-year-old Katende Abdul Kariim challenged himself to do something different, hence deciding to learn how to build complex machines.
This website spent some time with Katende, and he shared with us his inspiration, challenges, vision, and personal views of the local welding industry.
Who is Abdul Kariim Katende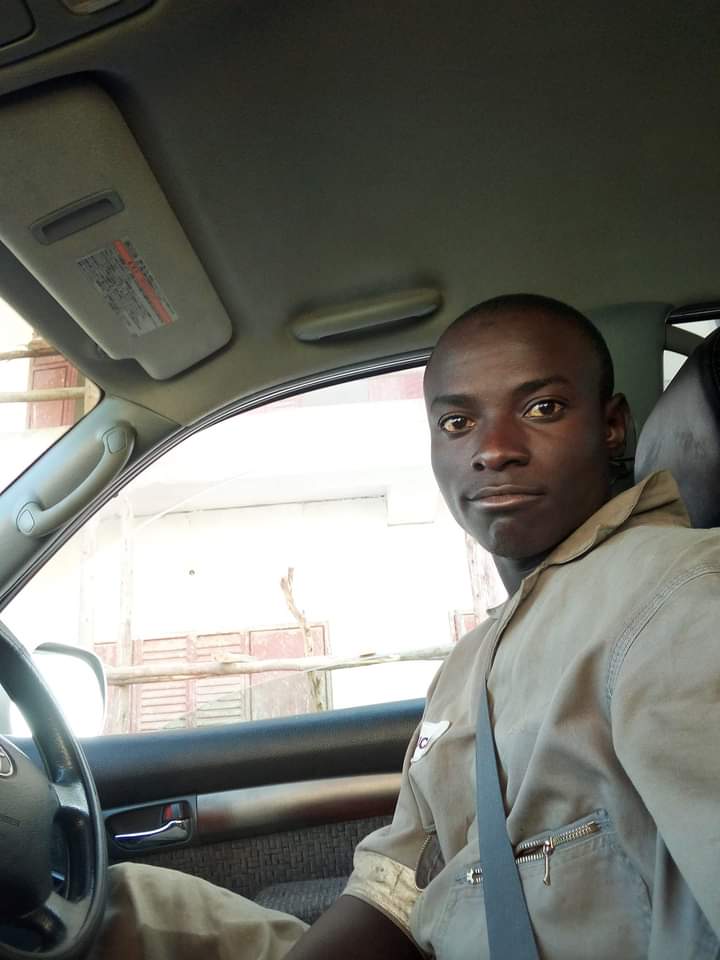 I am Katende Abdul Kariim, the managing director of Katende Welding Services Limited. We run a workshop that specializes in local fabrication and machine innovation from scratch. We are located in Lukuli. I am married and a father of two.
Why did you decide to start a welding business?
My father used to work at a welding shop in Katwe, and I used to tag along with him. He could give me simple tasks. After some time, he started complaining of losing his sight due to a lack of protective gear. At the age of 15, I decided to carry on his work as his personal assistant.
Since popcorn machines were popular, I decided to major in complex machines so that I could attract my own customers.
I taught myself how to build machines through YouTube, since we have a few experts in the country. However, I also appreciate Musa Body of Katwe, Juma Ssekamatte of Central Engineering, and Engineer Muhammed Bbossa for helping me a lot and making me an expert. 
How much capital did you invest at the start?
After learning and perfecting my craft of making complex machines like brick-laying machines, and hydraulic concrete block machines, among others, I went to Kenya for about a year and worked on various projects before I decided to come back and start my own company.
How many people do you employ?
I have very many employees. I have those in the gas sector; I have those that do metal bending; I have electricians, welders, and business consultants. In total, there are about 10 people.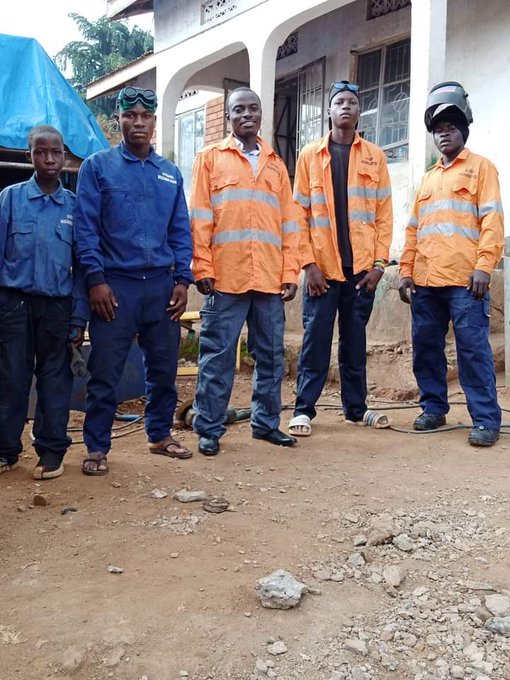 Recently you posted an automatic hydraulic concrete block machine, take us through the entire process of how you and the team constructed it
We started working on it during the COVID-19 lockdown after a client ordered it. We first made a mixer for concrete and then a conveying belt. The rest of the parts can only be explained in a video.
The machine can make 5,000 blocks and 10,000 pavers a day.
How long did it take you to fully develop it, and how much did it cost?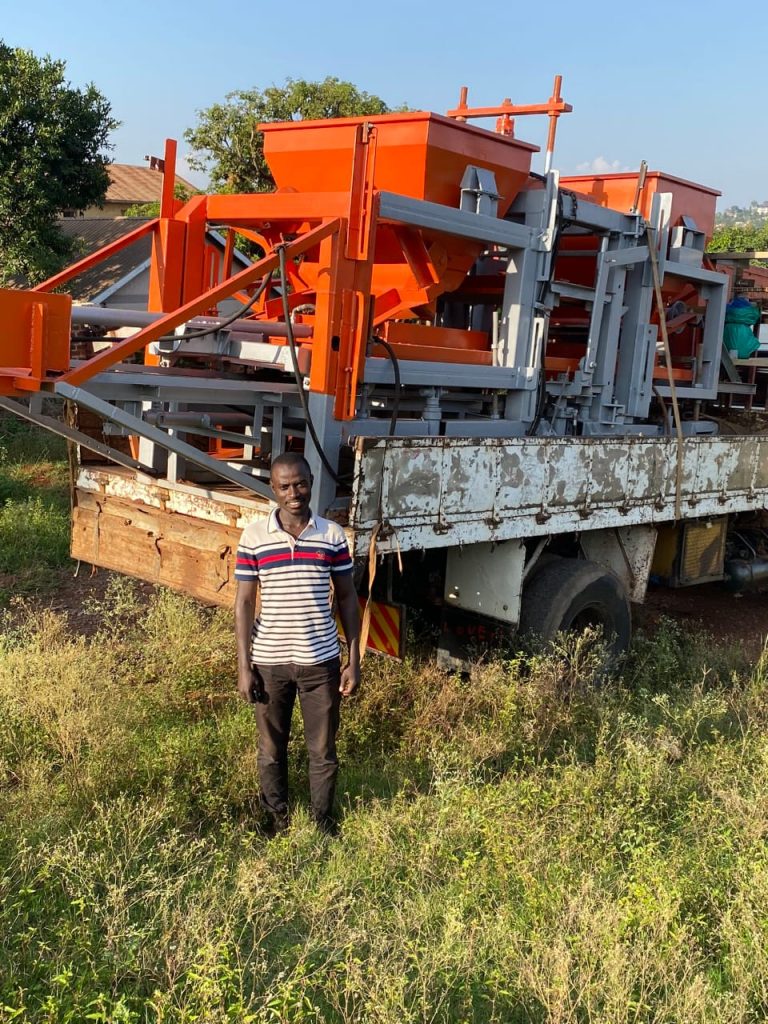 It took us a year and a half. I can't tell you how much it cost.
If someone is interested in buying, what is the price?
It always depends on the size, but it's better if someone comes to the workshop and we negotiate.
Besides the concrete machine, which other machines have you developed?
We make adhesive machines, laundry bar soap machines, brick machines, popcorn machines, diesel-powered maize milling machines, briquette machines, chicken feed machines, and gnut grinding machines, among others.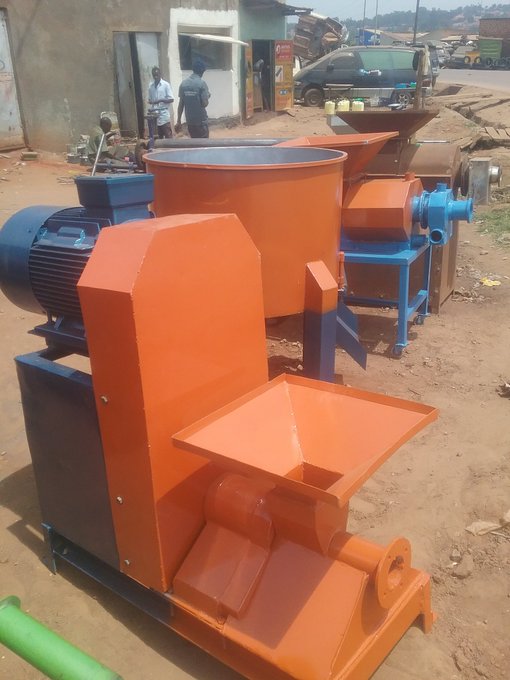 How do you come up with ideas for what machine to develop?
The ideas come from our customers, as everything we make is on order.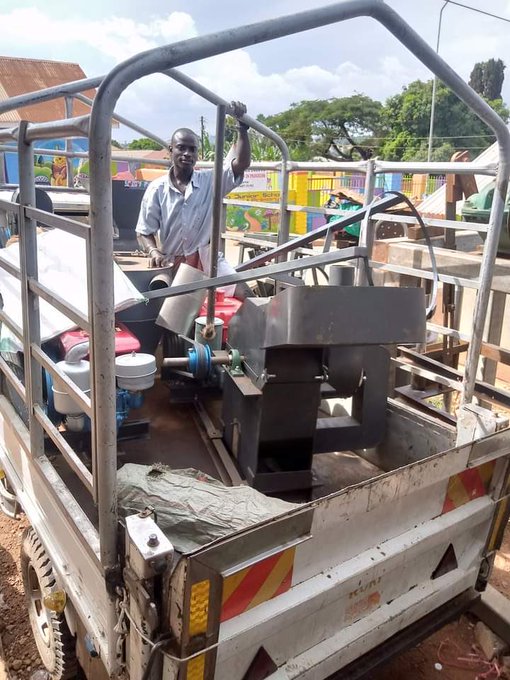 What challenges are involved in this kind of business?
The biggest challenge is electricity. It's always on and off. Material prices keep fluctuating. Also, a few in Uganda can trust us with orders, they think locally-made machines are not authentic, which is wrong.
What are your expectations from this business in the years to come?
I want to expand the company so that it can start bidding on big contracts like government projects.