Some Ugandans on social media, especially on Twitter and Facebook, have shared how they experience extortion and harassment at Uganda's only airport, Entebbe International Airport.
Singer Don MC Kapaata claimed that he missed his flight because he refused to offer some staff at the airport a bribe.
"Entebbe airport is full of ignorant, arrogant, incompetent, corrupt… beings… These guys' main job is to make travellers miss their flights.
Recently I missed my flight because I refused to give them 1000 dollars they asked for so they could allow me on the flight whose ticket I had bought," Don MC tweeted.
Another user Keko J Doreen said she received almost similar treatment.
"When I was coming back, those guys refused to work on us, demanding payment before being worked on. You pay them 200 USD per individual, and they let you pass," she said.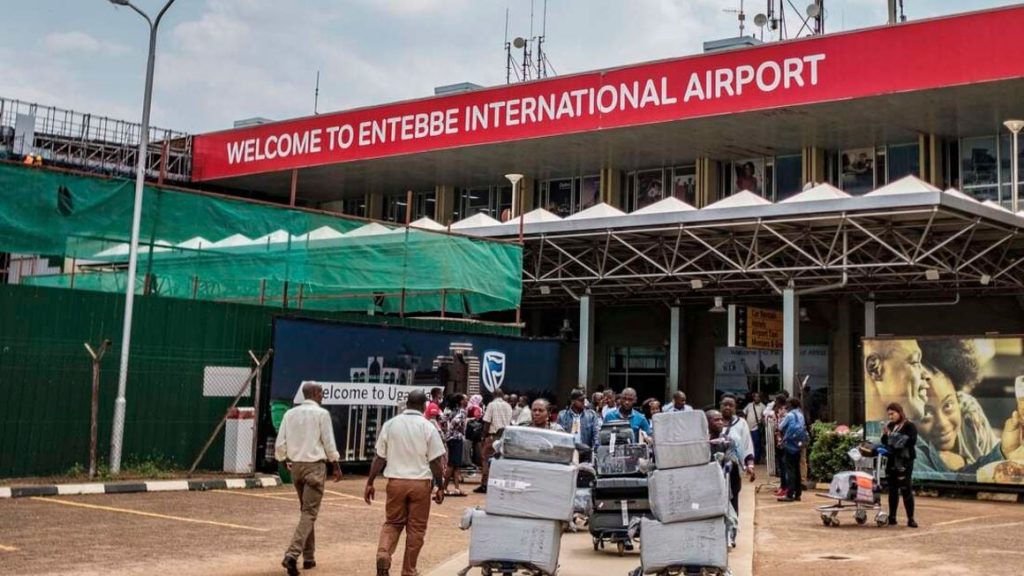 Yet another Ugandan, Lilian Nabuuso, was victimized for having a fake passport and asked to pay $200.
"We narrowly missed a flight to London on allegations that we had fake tickets and needed to pay a $200 bribe.
Forced to step aside for two hours with my sick dad until some sane guy came to my rescue and found nothing wrong with our tickets. Creep even followed us to the boarding gate later, when we had already gone through immigration. Can't forget that incident…. Dude was called Wanyama…. He had a light complexion at the Qatar Airways check-in desk," Nabuuso said.
Zenah ThePoet wrote: "In 2018, one asked me why am Rwandan with a Ugandan passport and akiganda name, I boldly told him that's not his work, I asked him to check whether I have the required documents to travel and leave my tribe out of it, he looked at me and stamped."
"One day a lady took my passport, returned it with loose pages, and claimed it was missing pages; kumbe she plucked out a page, and claimed the passport was fake," John Koller wrote on Facebook.
"This has been the order of the day since time memorial; no bribe, no pass at Entebbe," Doreen Kat's Dorah wrote.
Meanwhile, the Uganda Civil Aviation Authority has issued a statement asking the public to volunteer more information in regard to allegations of staff at Entebbe Airport mistreating travelers and asking for bribes.