Argentina's financial authority is thinking about making World Cup winner Lionel Messi the face of a 1000 peso note, according to reports.
After defeating France in a nail-biting penalty shootout on Sunday, the 35-year-old forward, at last, took home the football world championship.
The country's Central Bank is thinking about honouring Messi with a remarkable gesture.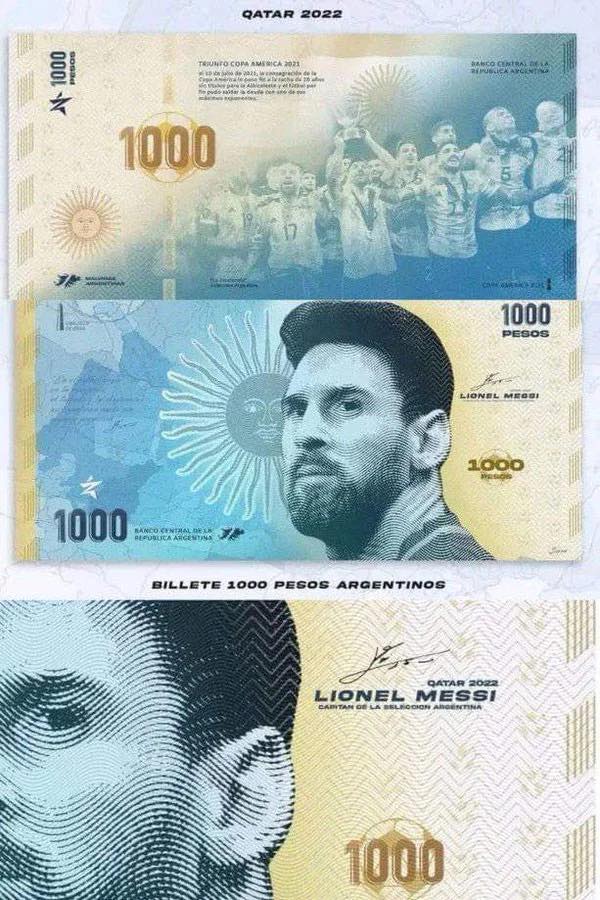 Messi has been celebrating Argentina's World Cup win for a number of days and on Wednesday, the team returned home to a hero's welcome.
Large crowds gathered on the streets to celebrate their triumph.