The Christmas Season is often synonymous with family, faith & fun times. Health is often relegated but this time round, health consciousness seems to be hitting unprecedented heights if the scenes at the Uganda Insurers Association (UIA) offices in Kololo on Friday are to go by. Scores turned up in big numbers for a health camp dubbed Wetaase Wellness Camp organized by Insurers under their umbrella body – Uganda Insurers Association (UIA) and the Insurance Brokers under their association – Insurance Brokers Association of Uganda (IBAU).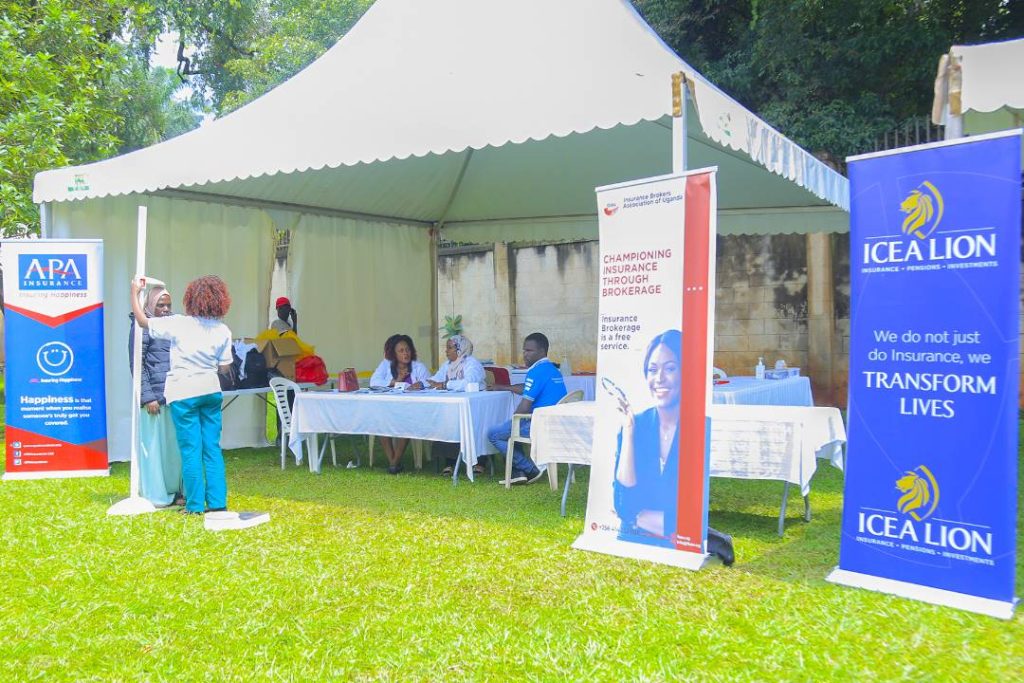 The Wetaase Wellness Camp was a climax of the cancer awareness drive that saw IBAU engage in awareness on Breast Cancer & Cervical Cancer in the month of October (Pink October) and Prostate Cancer in the month of November (Movember). At the camp, the insurance fraternity and the general public were able to get free general health check-ups, specialist consultations & laboratory tests. It also featured talks on Nutrition and Mental Wellness. AAR Insurance was at hand to offer all the health services free of charge.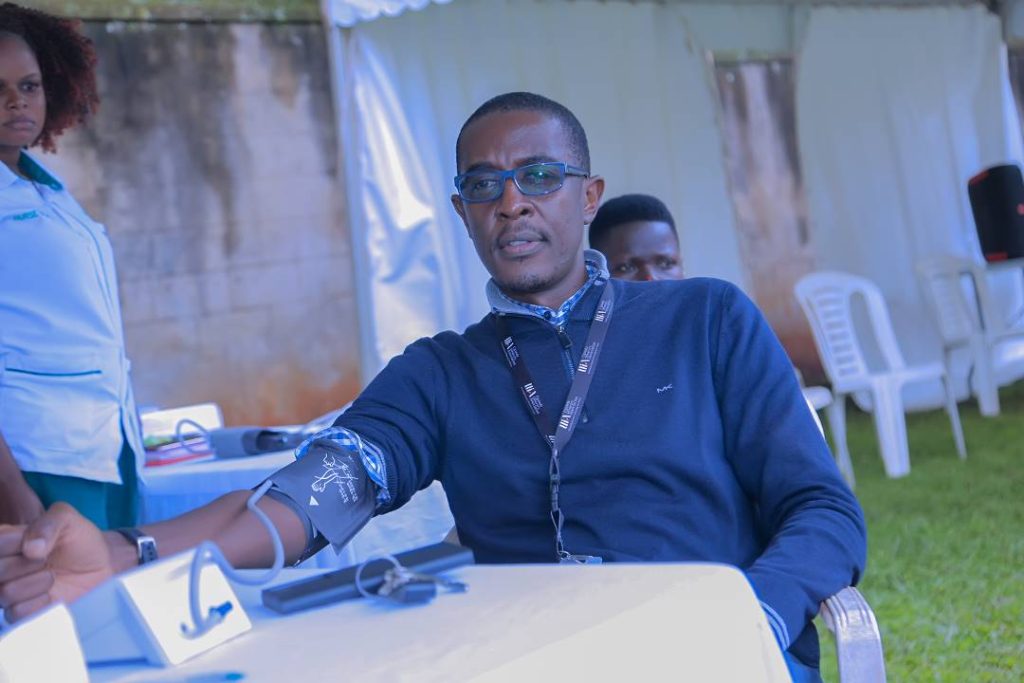 Speaking at the Wetaase Wellness Camp, Mr. Jonan Kisakye – Chief Executive Officer of UIA who was also the first recipient of the medical tests stated that insurers were committed to leading by example in prioritizing health. "We take health matters seriously and we urge the wider public to make it a point to do checkups as often as possible while also leading healthy lifestyles". Mrs. Josephine Kasekende – PR Director of IBAU stressed the message of early testing for cancer. "Most of these cancers are treatable if detected early. The onus is on us all to take personal responsibility and test regularly. " She also advised the masses to get Medical Insurance as it helps to minimize health expenses.

A notable highlight from the nutrition session was the call for Ugandans to change their breakfast mannerisms for the better by going back to eating food instead of refined bread that has waded its way into becoming a staple. From the Mental Health session, the masses were advised to prioritize stress control and think of mental health from a wider perspective other than letting their minds run to Butabika.

Other than the chief organizers: UIA & IBAU and the afore-mentioned health providers: AAR, the Wetaase Wellness Camp had a host of partners from the insurance fraternity namely; APA Insurance, WillisTowersWatson Uganda & ICEA.

Mr. Badru Bengo – the Life Insurance & Pensions Manager at UIA lauded the fact that the insurance fraternity is taking steps to spread health awareness. He said that the camp is an end to end collaboration between insurers, brokers & the public. "Things are changing around us and this comes at the right time where we need to sit with a Counsellor or a Doctor to assess our health status and needs." he added.
Mr. Bengo also remarked that the Wetaase Wellness Camp is set to become an annual fixture and that next year's edition will be even bigger and better.