For content creators, social media has changed the game because they can now support themselves through the content they share on the platforms.
Last evening, Sammie Manini, a well-known social media influencer, stunned his Twitter followers by revealing how social media helped him realize his dream of building his father a house.
He expressed his sincere gratitude to his Twitter and TikTok fans for helping him earn the money necessary to build his dad a house.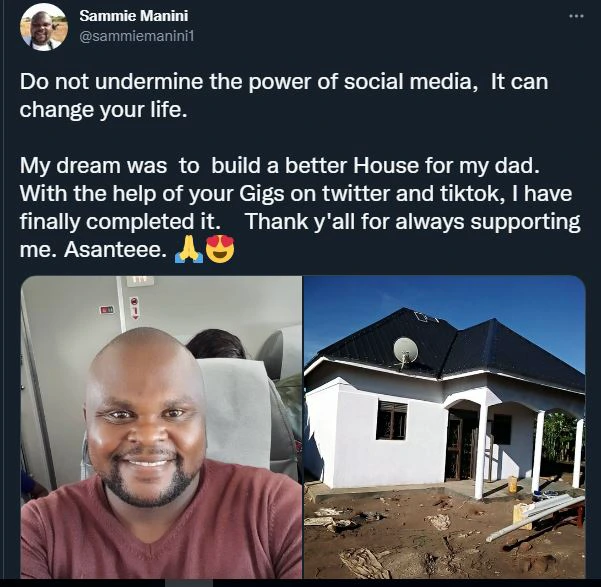 "Do not undermine the power of social media, It can change your life. My dream was to build a better House for my dad. With the help of your Gigs on Twitter and TikTok, I have finally completed it. Thank y'all for always supporting me. Asante," he tweeted.
Since then, a lot of internet users have flocked to the comments section to thank him for giving them yet another good reason to use social media.