The public has been concerned about the news of Kampala Woman MP Shamim Malende's health condition, and party leader of the National Unity Platform (NUP), Robert Kyagulanyi alias Bobi Wine, is among those who are worried about her condition.
Bobi Wine visited the bedridden Malende this morning at the Aga Khan hospital in Nairobi, Kenya, and reported that the NUP MP is in a very serious but stable state of health.
In a post shared on his social media pages, Bobi Wine said,
"This morning, I paid a visit to Nairobi to check on our sister and comrade, Hon. Shamim Malende. The medical team has assured me that she is making good progress, despite still feeling weak. She appreciates all of you for your concern. Let's continue praying for her quick and full recovery."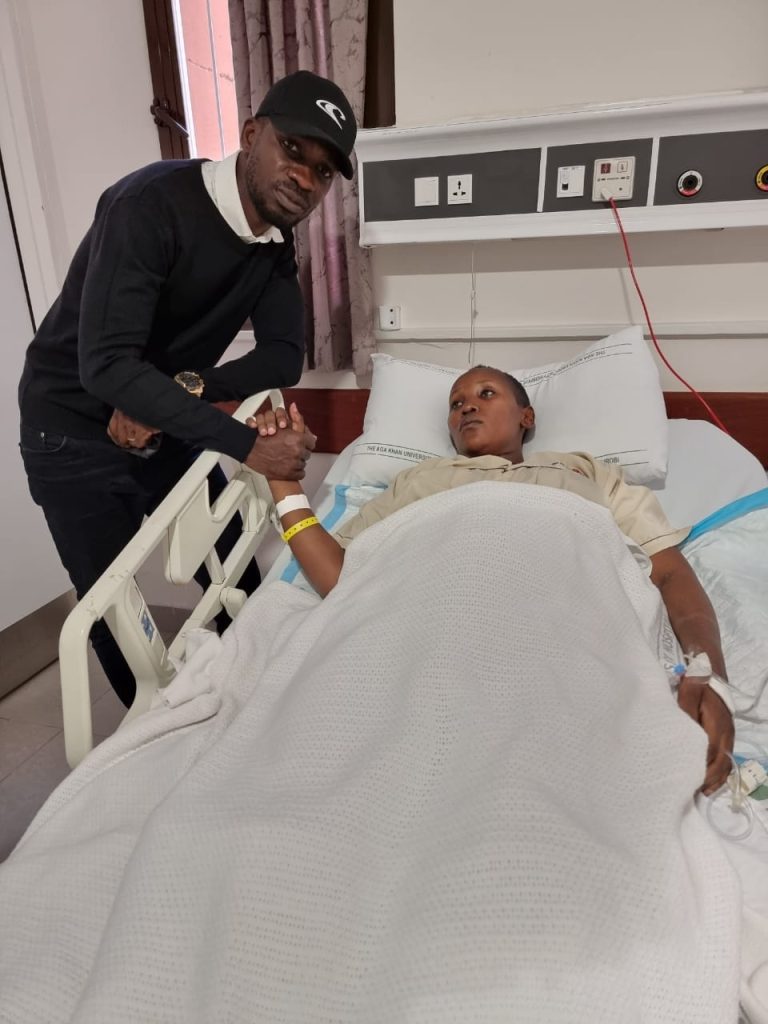 On November 13, 2022, Malende reportedly had a seizure while at her Kawempe home. She was then initially checked into the Uganda Martyrs Hospital (UMH) in Lubaga Division, Kampala.
She was placed on oxygen, but as her condition deteriorated, she was moved on November 20 to the Aga Khan Hospital in Kenya.
Last week, she was rushed to the intensive care unit (ICU) after undergoing abdominal surgery.