President of Liberia George Weah, arguably the greatest ever African footballer, did not play at the FIFA World Cup but his son Timothy Weah has gone on to score at the biggest-ever football competition in history.
Five years before Timothy was born in Brooklyn, in 1995, his father received the only Ballon d'Or ever awarded to an African player.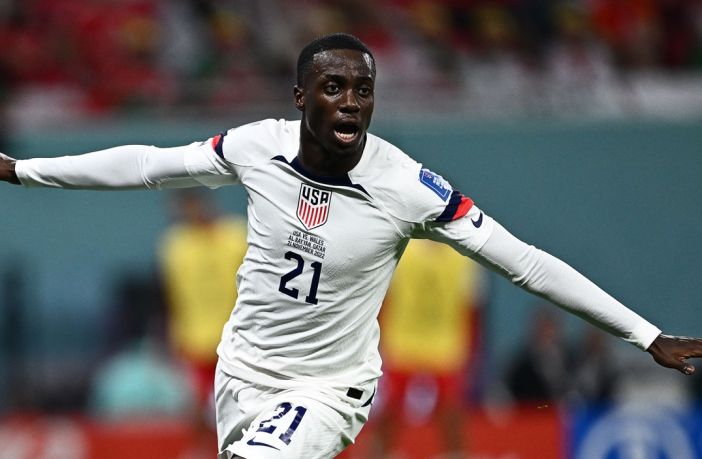 Last night, a 22-year-old Liberian president's son opened the scoring for the United States in the 36th minute, and Gareth Bale's late penalty for Wales made it a 1-1 draw in the Group B match.
Here are some of the reactions.