Police has impounded over 6,000 motorcycles in the ongoing operation on boda bodas.
The crackdown on boda boda riders started on Monday and will last through the festive season.
Under the ongoing operation, all riders found without reflector jackets, helmets, and PSV permits are being arrested.
The motorcycle permit costs Shs 135,000, the training fee is Shs 60,000, the PSV license is Shs 60,000, and the 3rd party fee is Shs 50,000.
In addition to that, boda boda riders with motorcycles in dangerous mechanical conditions, without front mirrors and those found disregarding traffic regulations have equally been targeted.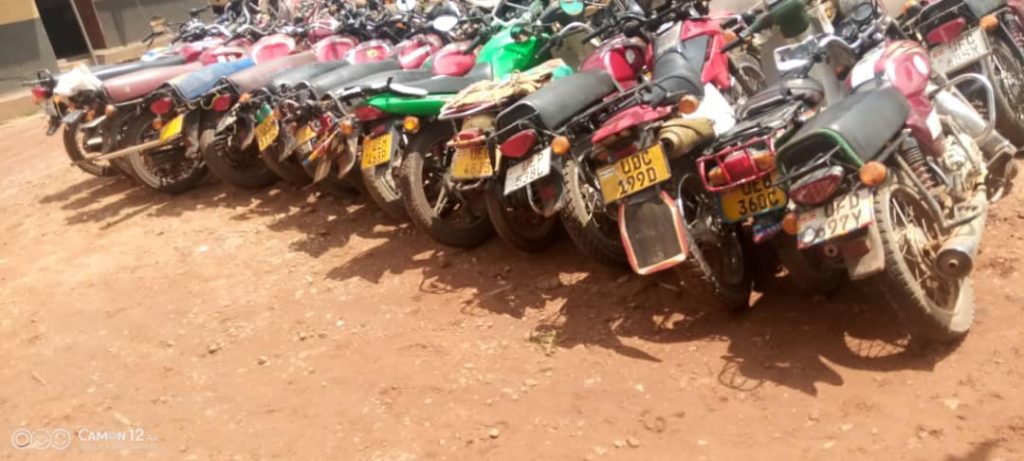 "We are on day three of the operation on motorcycles, mainly targeting crash/safety helmets and retro-reflective jackets.
The operation has resulted in impounding 6,374 motorcycles country-wide in the last two days," said Faridah Nampiima, the Traffic Police spokesperson.
She added, "A total number of 4,926 EPS tickets were issued to offenders while 1,448 motorcycles are pending at the stations."
Meanwhile, the operation came after the police released a compilation of CCTV footage of boda boda accidents in Kampala and its suburbs.
The video showed the numerous accidents that happened in Kampala and its surroundings last month. 257 lives were lost in boda boda accidents in October, according to Uganda Police reports.