Ugandan tourism mogul, Amos Wekesa is currently on cloud nine after bagging major continental tourism honors in Morocco as the Africa Hospitality Investment Forum (AHIF) Outstanding Contribution to Africa Award.
AHIF is an event for hotel and hospitality leaders and investors.
According to the awarding institution's Facebook platform, Wekesa who is the owner of Great Lakes Safaris captivated the audience with his life story and his rise to success, therefore being recognized as an inspiration to millions.
It is on this note that the awarding institution's advisory team that Amos would be awarded the Outstanding Contribution to Africa.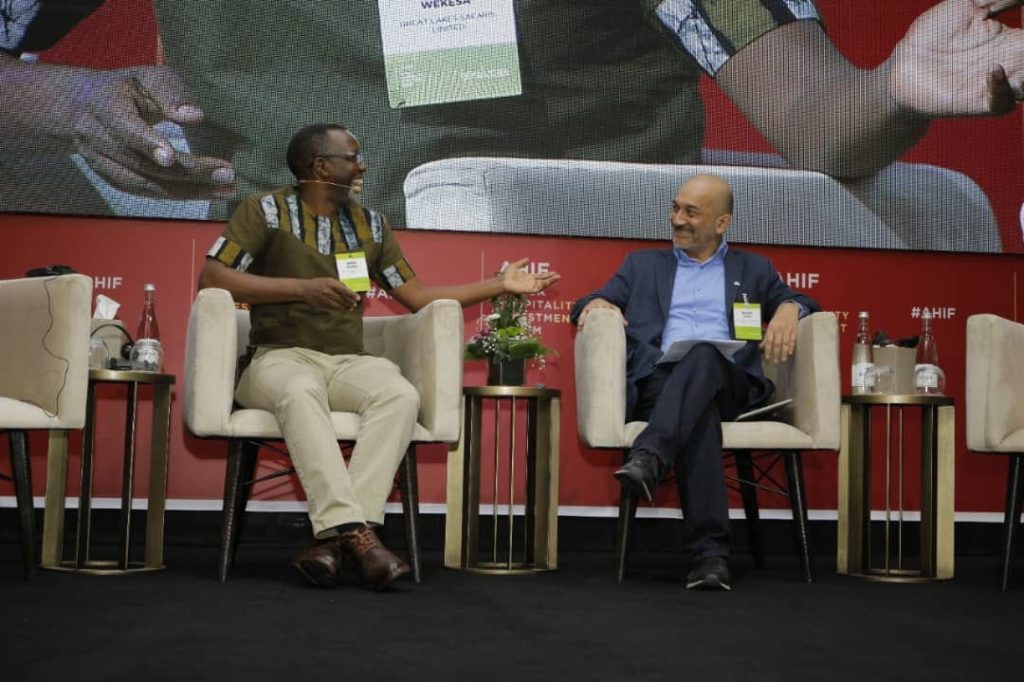 Upon receiving the award, an enthusiastic Wekesa took to his Facebook platform to disclose his delightful experience.
"It was nice hearing movers in the hospitality space say We are visiting Uganda after listening to you! " he disclosed.
Wekesa, despite emerging victor, shared some of his learning experiences, especially from his South African counterparts and their employment of PR services.
Wekesa advised that Uganda needs 3 million tourists each year, with each spending a duration of 8 days, eating two eggs a day, and asking his followers to do the mathematics in order to see his value proposition.
Amos Wekesa is prominent for his work, enthusiasm, investment, and success in the Ugandan tourism sector.