On Sunday, attendees of Roast and Rhyme dressed up for Halloween. Partygoers arrived at Munyonyo's Jahazi Pier wearing a wide variety of spooky attire.
Others had animals painted on their faces, while others were decked out in angel and Power Rangers costumes.
A "killer" photo booth was stationed at the entrance for attendees to pose for pictures with props like cleavers and a face painter was on hand to help bring their scary photo shoots to life, while the haunted house featured giant bugs, spider webs, skeletons and so on – all of which came together to deliver a Halloween twist to the event's Enjoyments.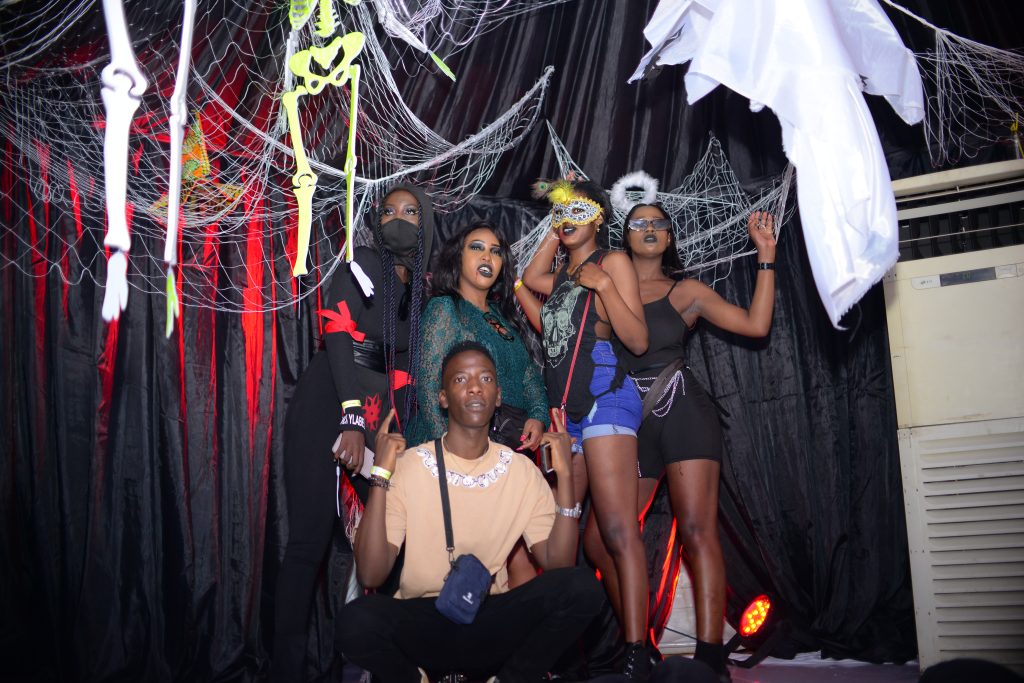 People in bizarre and creative costumes filled Jahazi Pier as they enjoyed the Mpola Mpola activities sponsored by Bell Lager.
Additionally, the event featured a cook-off, which saw three people picked from the crowd and challenged to roast meat within 20 minutes while using Bell Lager as one of the ingredients, which saw the ultimate winner – Jojo – win herself a grill from the brand.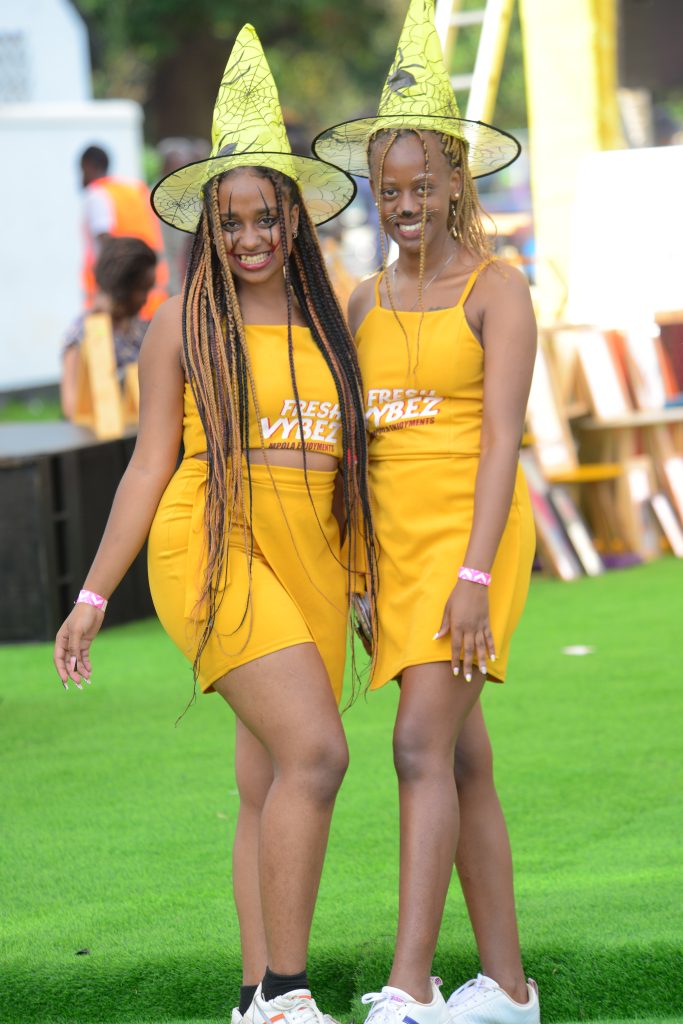 Justin Agaba, the Bell Lager representative, said, "Mpola Enjoyments is all about having a good time with your crew, friends or loved ones in a calm and relaxed setting – as long as you have the right vibe, some Bell Lager and some nyama. This edition of Roast and Rhyme has gone above and beyond by incorporating an unconventional Halloween element into the chill picnic and live music vibe we aspire to bring to our consumers."
The organizers have, over the years, studied their target audience's tastes in music and they speak their language.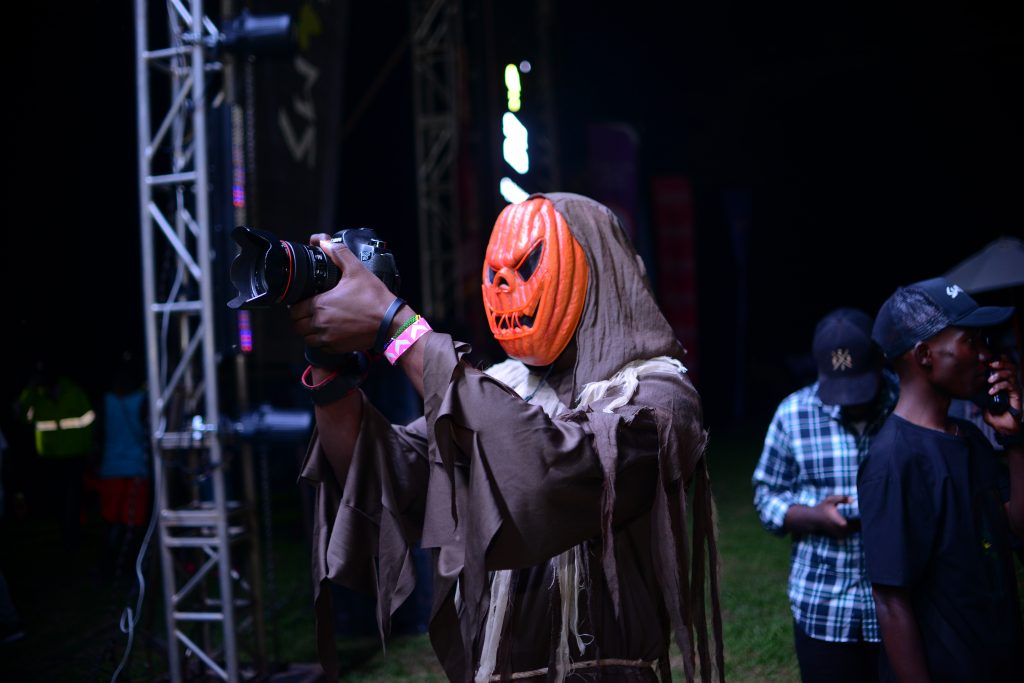 The performance began with singer Geosteady and his Blackman band, then the Janzi band.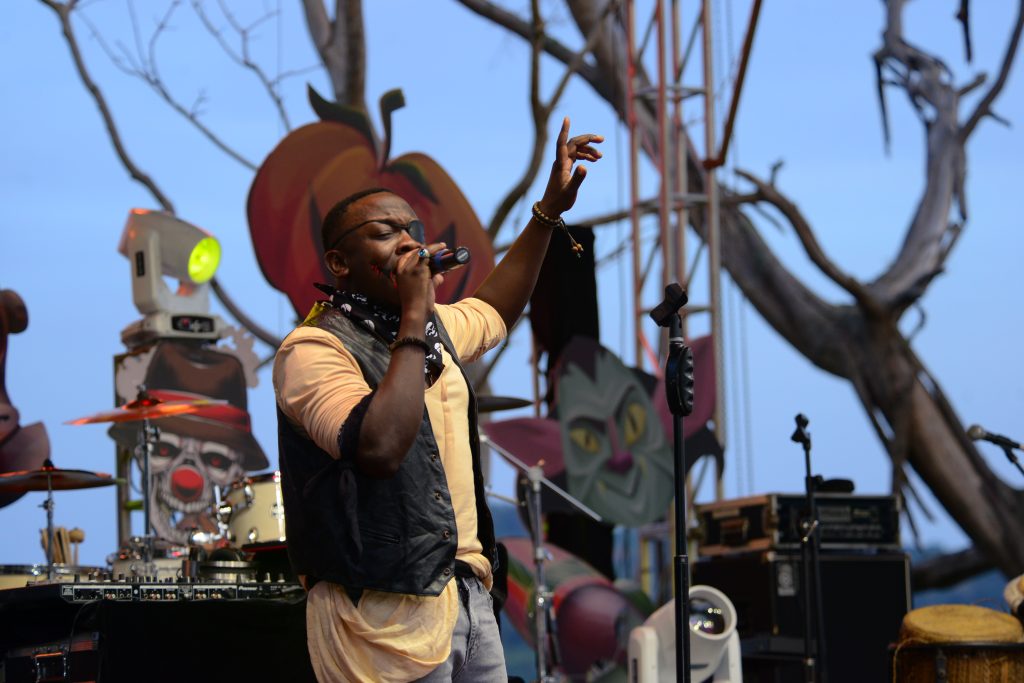 Prior to the deejays mashing up the party from 11:30 p.m. to the next morning, Azawi, the "Queen of Vibes," also delighted partygoers.
More photos.