Nigerian Afropop singer, songwriter, and artiste Yemi Alade – will headline this year's final edition of Blankets & Wine on the 11th of December 2022 at the Lugogo Cricket Oval, powered by Tusker Cider – a product of Uganda Breweries Limited (UBL).
The announcement was officially made through the House of DJs and Tusker Cider social media platforms at 5:00 pm – putting an end to speculation following the artist posting on Twitter that she would be in Uganda come December.
In an October 14th post, she said, "#Uganda December 11th 🔥🔥🔥" unleashing a flurry of rumours as to what event she would be gracing.
Chantal Ngenzi, General Manager of House of DJs, said, 'Yemi Alade represents the energy that we want to channel as we hold this year's final edition of Blankets and Wine. The last two editions were a major success that truly embodied the 'Blankets is Me' theme that has been running as we cap the event's 10 memorable years of existence, and this edition is going to be the culmination of a truly exceptional year."
Blankets and Wine is celebrating its 10th anniversary this year under the theme "Blankets is Me" – through which the event's DNA has been reinforced with new and exciting experiences from Tusker Cider.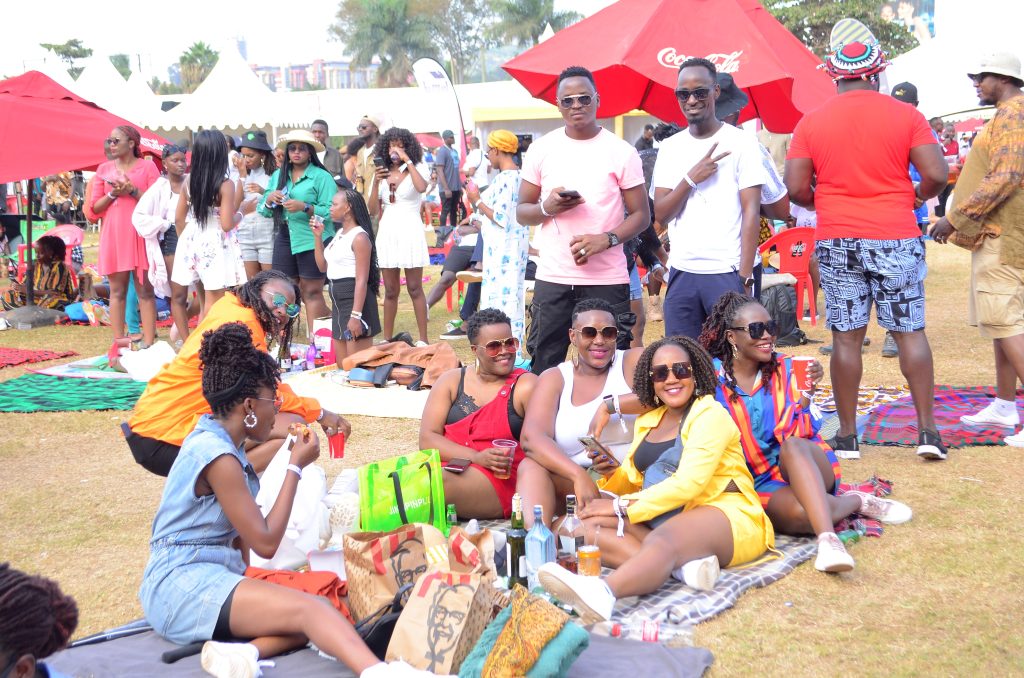 Simon Lapyem, UBL's Innovations Project Manager said, "Yemi Alade's electrifying stage presence and edgy style are a perfect match for the Tusker Cider brand and the experiences we curate for our consumers – who are looking for a uniquely rich and fruity flavour to accompany their search for newer and more exciting experiences through which to have a good time with those closest to them."
He added that the brand has built deeper and more meaningful bonds with consumers through Blankets and Wine – delivering exciting experiences such as group games like Jenga, mini basketball and many more.
Blankets and Wine is a premier music experience rooted in the celebration of authentic African creativity, fashion and live music and will feature additional amenities such as a pop-up market, food court and more.
Tickets are priced at Shs 100,000 early bird and are available at Zone 7 (Mbuya), Shisa Nyama Village (Bugolobi) and Kenji's (Kisementi), while at the gate, they will cost UShs 150,000.
Who is Yemi Alade
Yemi Alade Eberchi is an award-winning Nigerian afro pop/R&B artiste, songwriter, composer, actress and entertainer.
She is popularly referred to as the "ghen ghen babe" and "the Yoruba-Ibo girl" because of her electrifying stagecraft, music, edgy and un-matched style, evolving African style and bi-tribal descent.
She is the First African Female Afropop artiste to hit over 89 million views on Youtube and VEVO with her smash hit single 'Johnny'.
Yemi Alade has recorded three albums: King Of Queens (2014), Mama Africa: The Diary Of An African Woman (2016), and Black Magic (2017). Additionally, she released an EP titled "Mama Afrique", which featured songs from the Mama Africa album in popular African languages like Swahili, Portuguese and French.
Over the years, she has collaborated with other musicians such as Jennifer Hudson, Juan Santana, Pixie Lot, Steve Aoki, Kat DeLuna, Trey songs, Awilo Longomba, and many more.
To complement her musical style, Yemi Alade has created an image that includes African-inspired outfits, and a variety of Hairstyles.