In 2009, doctors told Robert Kateera that his cousin sister, Margert, had tibial hemimelia—six days after her birth. Tibial hemimelia (also known as the tibial deficiency) is a condition in which a child is born with a tibia (shinbone) that is shorter than normal or missing.
The incidence of tibial hemimelia has been estimated to be one in one million live births, making it one of the rarest congenital lower-limb deformities seen.
The doctors advised Robert to get her cousin's deformed leg amputated. For days he cried, after understanding that his uncle had given birth to a deformed child.
It took him two years and three months to act on the doctors' advice.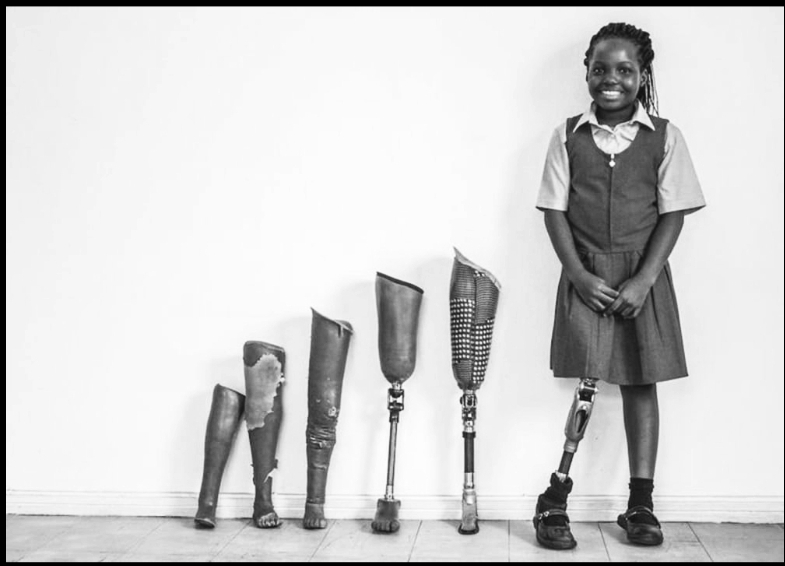 "So, we amputated the leg when she was two years and three months old," said Kateera.
It was after the amputation of her cousin sister's right leg that it dawned on him to help "many children that needed to live their lives to the fullest" but were being held back as a result of the amputations they had.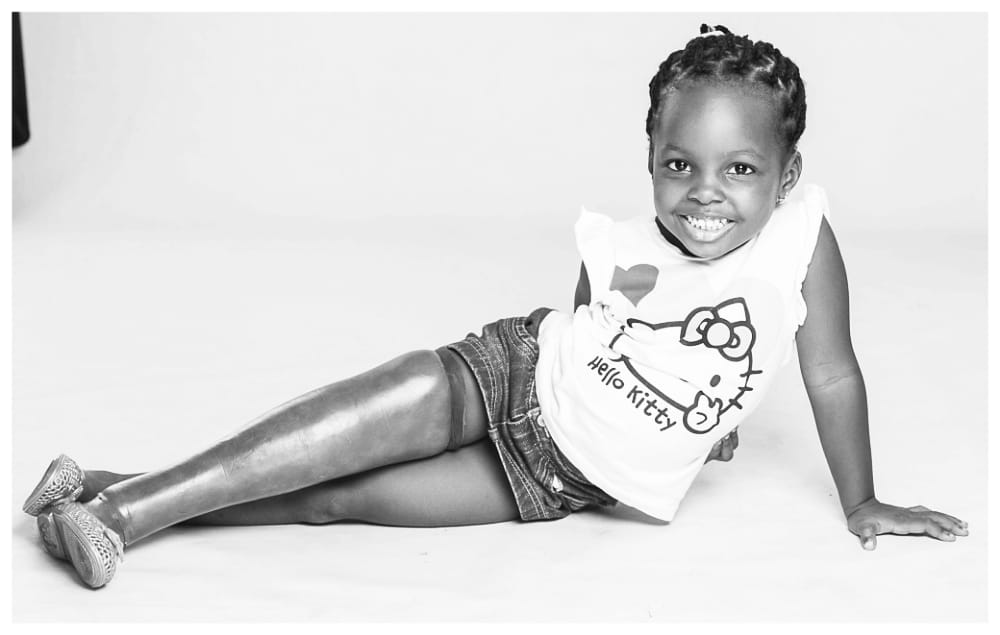 That realization marked the birth of the Trudeau Youth Council Foundation Uganda, a non-governmental organization dedicated to saving the lives of children living with limb loss in Uganda as well as being a support system for them.
"So, the organization was set up to bridge these gaps and give hope to such children and let them know that they can live their lives in spite of the amputation that they have been through," Kateera said.
The Trudeau Youth Council Foundation Uganda was founded in 2019 to bring hope, joy, and purposeful living to all children living with limb loss, their families, and their caregivers.
So far, 115 prosthetic limbs have been provided for 82 children across 17 districts in Uganda.
"We take them on and ensure that they live a successful or meaningful life. Usually what happens to people is that once they have been amputated as a result of one thing or another, they kind of think that life is unbearable and, as a result of that, they lose the peace, joy, and hope that they should have and they tend not to live life to the fullest," Kateera said.
"So, what we basically do is give them hope that living life to the fullest is possible even with the amputation they have gone through."
In a nutshell for us, it's pretty yes, you were not born with a limb, but you shouldn't stay without a limb, or you should probably even think of it as life taking away your limbs from you, but you should not stay without a limb, and as a result of that, our vision is to ensure every child lives their lives to the fullest and becomes champions even with the limitations of amputation," he added.
UNICEF estimates that 140 million children are living with disabilities in developing countries, a considerable portion of which are child amputees.
Most of these children, by the age of five, are beggars on the streets without any hope of education, employment, or even living self-sufficient lives.
They face discrimination, isolation, and stigmatization, and are not able to participate in all aspects of life as the rest of their peers – a worrying occurrence Kateera embarked to change 3 years earlier through Trudeau Youth Council Foundation Uganda.
He believes that the foundation's "goal is to have over 10,000 people, basically in the next three years, talking about the inclusiveness of children that have been amputated around the world and raising champions for child amputees. It will be fantastic."
Uganda in February 2020 passed the Persons with Disabilities Act, of 2020. The law makes it a crime to discriminate against any Ugandan with any form of disability and prescribes fines and prison sentences for those who break it.
It also demands a five-year transitional period before it is compulsory for public buildings and structures to become accessible for people with disabilities.