Ebola cases in Uganda rise to 11, with more deaths registered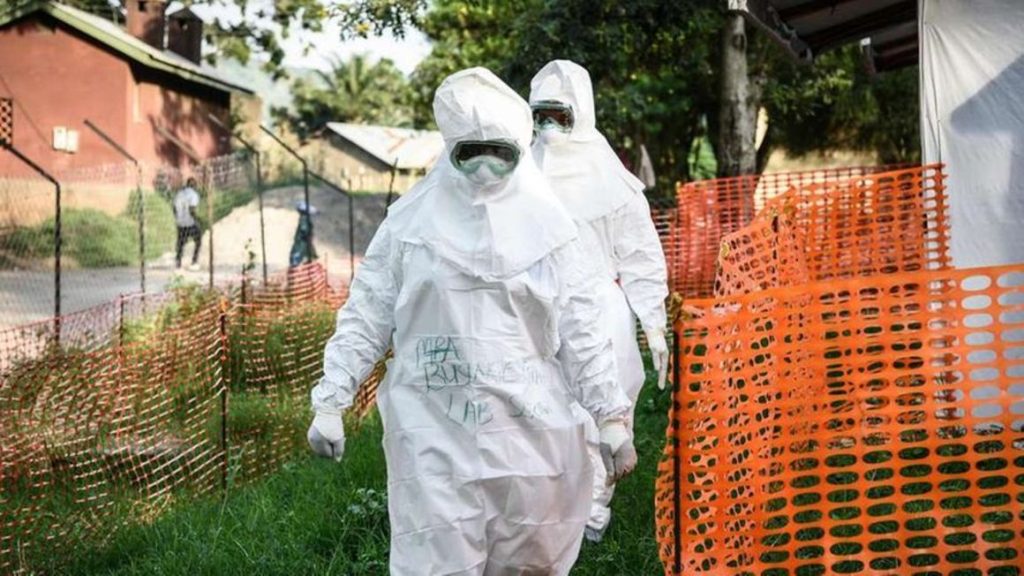 Confirmed cases of Ebola virus disease in Uganda have risen to 11, and three more deaths have been registered, according to the health ministry.
The ministry also said three more deaths were recorded during the period, bringing the cumulative number of deaths to 11, including confirmed Ebola and suspected cases. Of these, eight deaths were from the community, while three others were health facility based.
The statement said that currently there are 25 cases on admission at the health facility, out of which, six are confirmed cases while 19 are suspected ones.
The Ministry of Health teams are currently in Mubende district, the epicenter of the rare Ebola virus strain, carrying out contact tracing. According to the ministry, a total of 58 contacts have been listed.
Minister Namugaza narrates a failed assassination attempt on her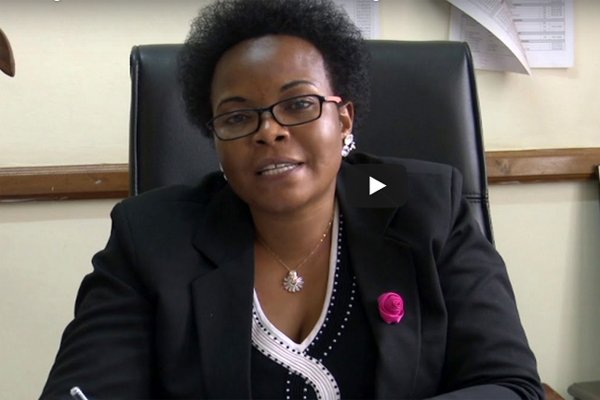 Minister of State for Housing and Urban Development Persis Namuganza reportedly escaped an assassination attempt in Bukoto on Wednesday.
According to Namuganza, the incident happened around Bemuga House near the Bukoto traffic lights.
The minister further disclosed that the suspected assailants, who were moving on a motorcycle, targeted her window and hit it with a hard object.
Namuganza said that her guards quickly swung into action, forcing the assailants to escape via Kisasi Road.
Netherlands Institute withdraws from funding IPOD over NUP protests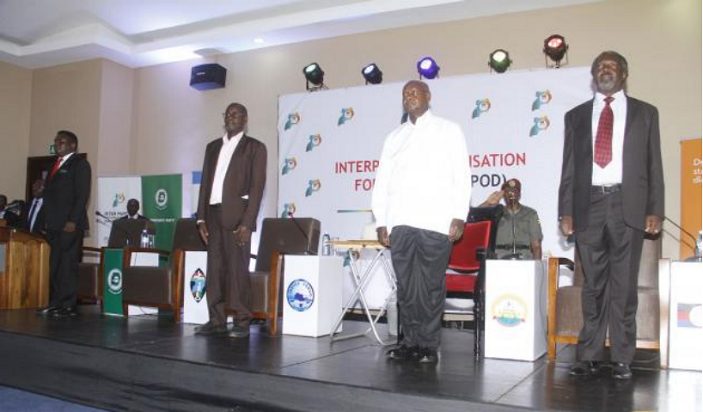 On Tuesday, the Netherlands Institute for Multiparty Democracy (NIMD) withdrew its funding for the Interparty Organisation for Dialogue (IPOD) over protests from the National Unity Platform (NUP).
In a statement published on the NIMD, Country Director Frank Rusa, noted that as a key partner of Ugandan political parties, it is ready to continue supporting the process toward a new Memorandum of Understanding for IPOD and would only consider continuing to host the secretariat if IPOD is fully inclusive.
According to NIMD, inclusivity is a prerequisite for effective dialogue, arguing that it believes a dialogue process can only work when all political parties in Parliament commit to speaking and listening to each other as they deal with the many challenges in Uganda.
Allan Okello's return to KCCA FC causes mixed reactions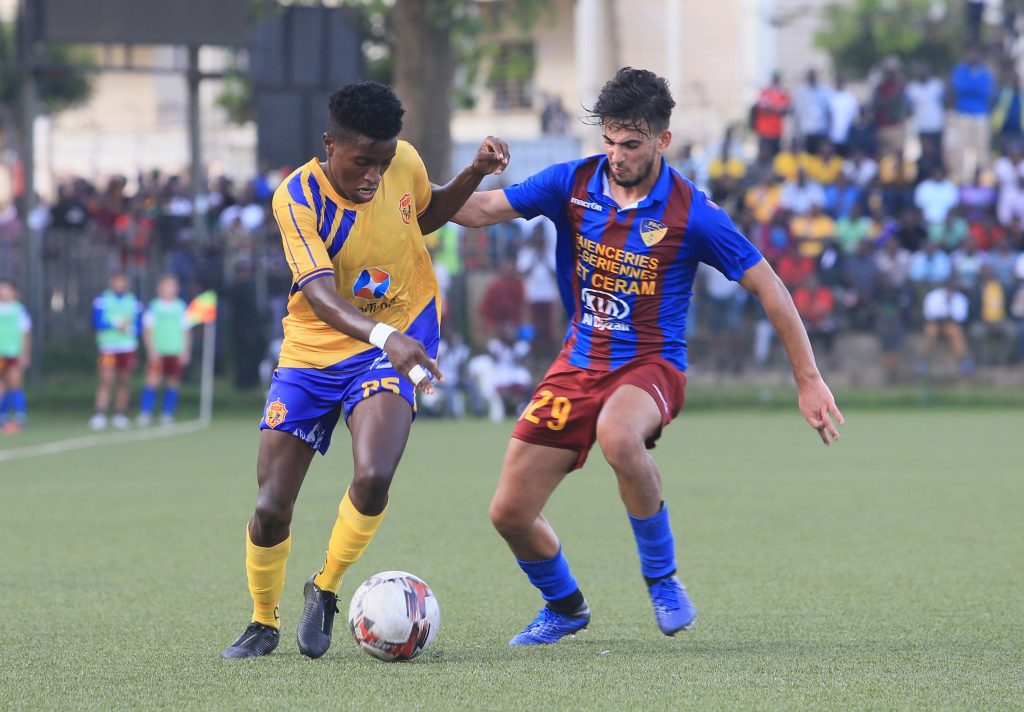 Talented attacker Allan Okello returned to KCCA FC from Algeria's AC Paradou. According to the club website, KCCA FC and AC Paradou agreed on a loan transfer of the midfielder.
However, his return caused mixed reactions, with many wondering why the talented lad failed to shine in the professional ranks.
Okello, who is a KCCA FC Junior Team graduate, made a transfer from the Lugogo-based club to Algeria on a four-year deal in 2020. However, he has been unable to break through to the first team.
Speaker Among-Magogo's marriage registration "drama"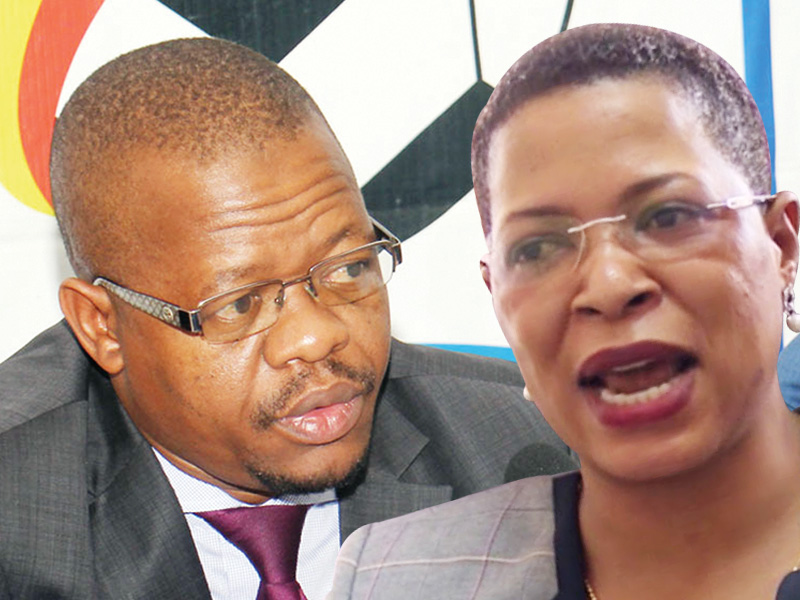 There has been a back and forth on the marriage registration of Speaker Anita Among and her husband Moses Magogo.
According to a letter dated August 16 from Makindye Division Urban Council addressed to the Registrar of Marriages in the Uganda Registration Services Bureau (URSB), the marriage was called off and deleted from the Division Customary Marriage Registrar.
However, URSB responded in a statement saying that the Town Clerk has no power to cancel the marriage. It says that the marriage of Speaker Anita Among and FUFA boss Moses Magogo is valid.