Most people attending the Nyege Nyege Festival at Itanda Falls were always on the lookout for a place to have a seat and relax after walking across the different experiences spread across the large expanse of the festival grounds.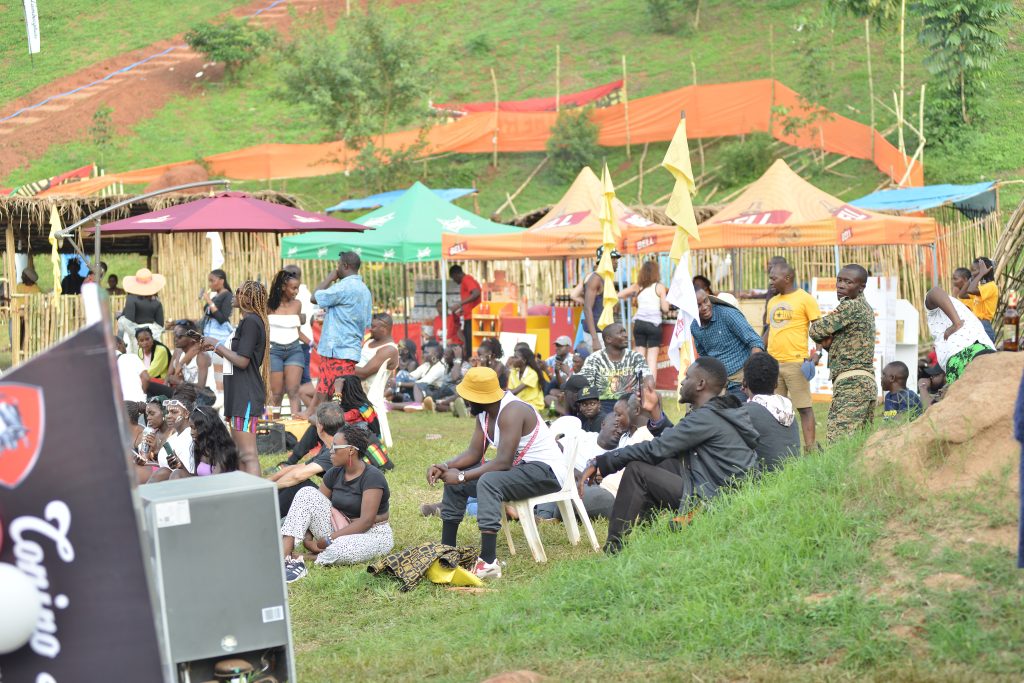 Many eventually found this haven at Bell Lager's 'Mpola Mpola Nyege Vibes' area of the festival, which was a crowd favourite throughout the weekend for its chill set-up and one-of-a-kind karaoke experience.
Once there, revellers were treated to comfortable pallet seating, group board games and cold Bell Lager served alongside succulent grilled meat prepared by the different vendors available at the festival.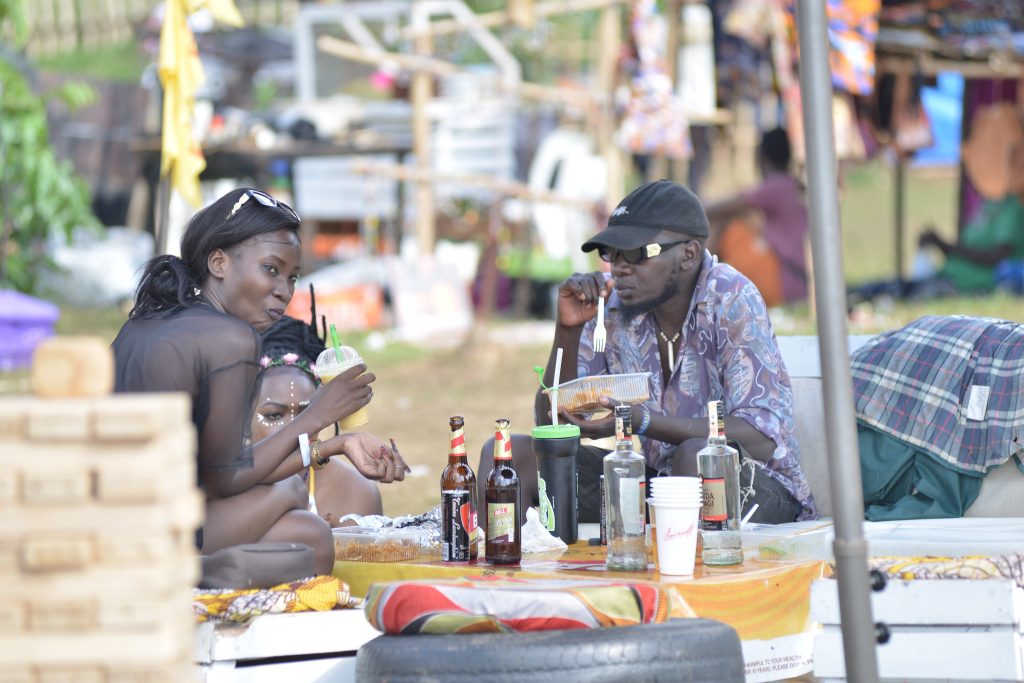 On the karaoke front, anyone was welcome to submit any song of their liking – whose instrumental would be played and they would perform it in front of the entire crowd.
The performances were extremely interactive – with more and more members of the crowd signing up for the experience, including Swangz Avenue's Benon Mugumbya and Steve Keys.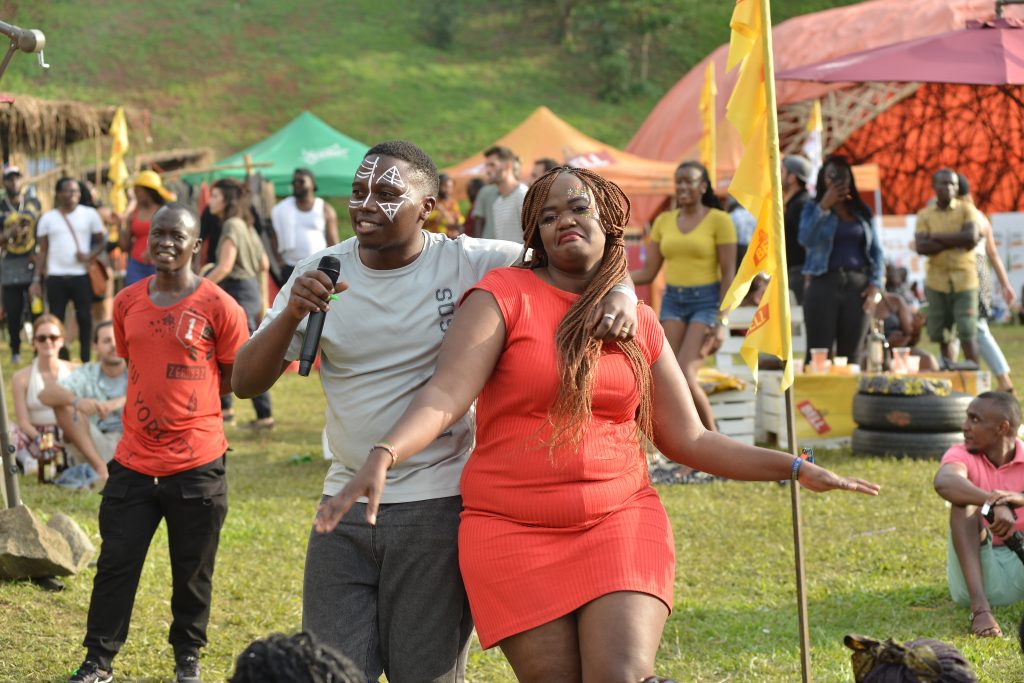 When the karaoke was not happening, some of Uganda's most talented DJs entertained the relaxed crowds with great mixes, such as Ali Breezy, Alza, Melvin, Emmanice and Bryan from Kampala.
And from Jinja, DJs Janja and Douga made it a point to give their better-known counterparts from Kampala a run for their money – all of which came together to keep the crowd thoroughly entertained.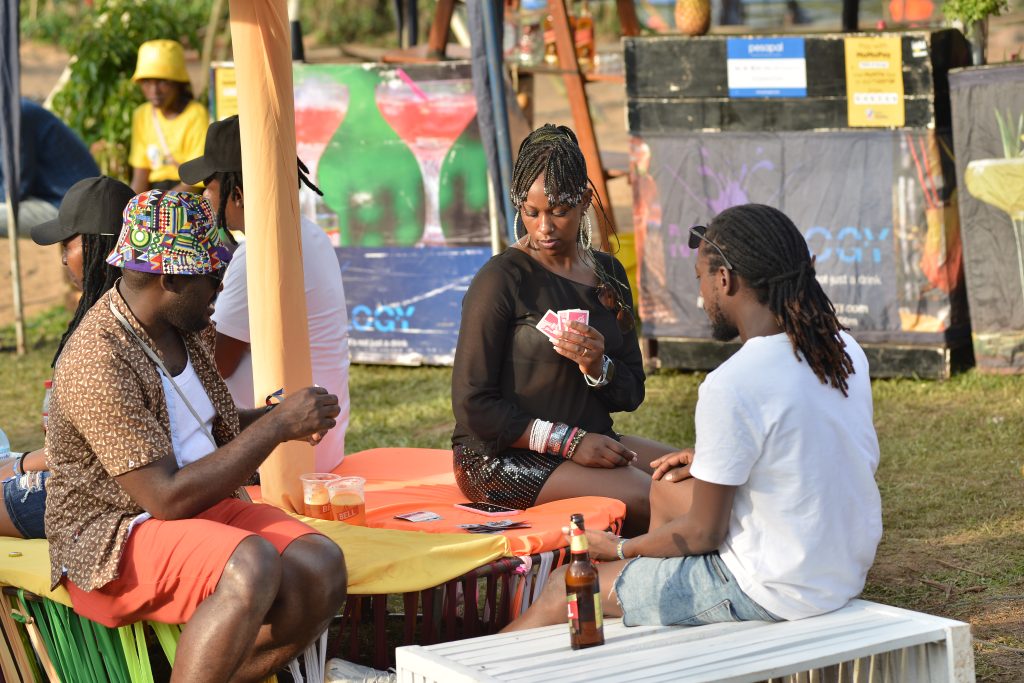 Edgar Kihumuro, Bell Lager's acting Brand Manager, said the brand wanted to give attendees an experience where they could have a good time in a calm environment.
"Nyege Nyege – by nature – is an upbeat festival, which means those that attend are ready to spend a good amount of time on their feet. However, as a brand, Bell Lager decided to curate a unique experience that would allow attendees to still have a great time in a much more relaxed manner while surrounded by friends and long-lost acquaintances, some games, and karaoke by the riverside. And this is what we mean by Mpola Enjoyments," he said.