General Caleb Akandwanaho aka Salim Saleh scoffed at all those that have been peddling rumors that he is critically ill and accentuated that he is still alive.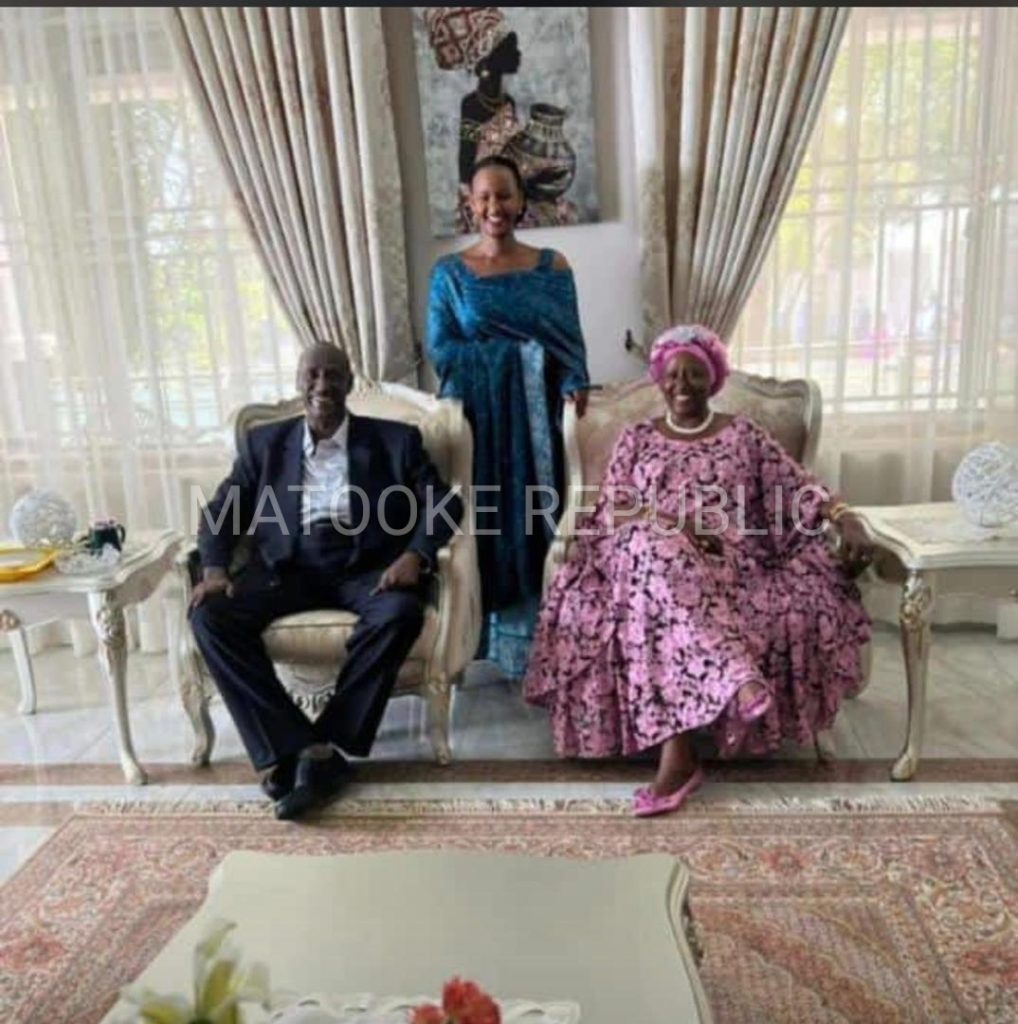 President Yoweri Museveni's younger brother also sarcastically thanked his daughter Esteri Mugurwa Akandwanaho for 'resurrecting him.'
The General who heads Operation Wealth Creation (OWC), was speaking during the giveaway of Esteri at her mother Jovia Akandwanaho's residence in Buziga yesterday Saturday September 17th.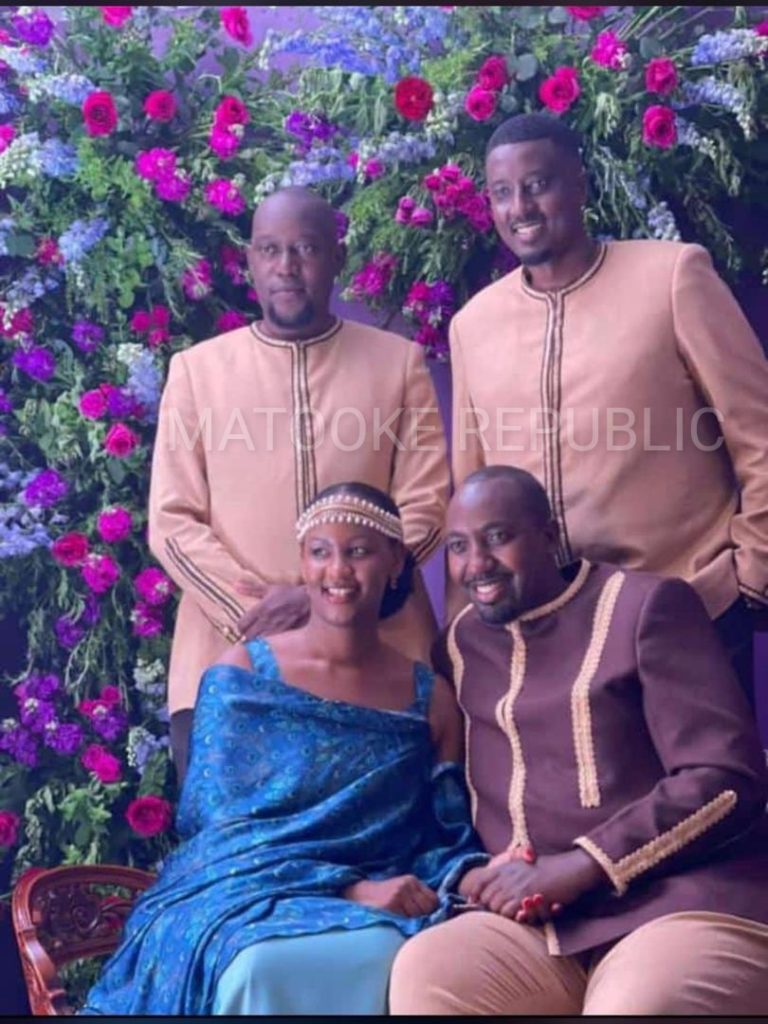 Rumors have been making rounds for the past few days that the former minister/ UPDF General, was critically ill.
The rumors got a boost when controversial foreign-based Face Book blogger Fred Lumbuye indicated, in one of his live video sessions, that the General 'had passed on!'
However, sources that attended the giveaway told us that Gen. Saleh didn't show any signs of ill health when he presided over his daughter's giveaway.
"He has lost some weight, but he looked ok, and was in very high spirits," a source that attended the function told us.
During his speech, Saleh preached against tribalism, and about the devil disguising in seemingly good things, before he took off sometime to reassure his family and friends that; 'he's still alive!'
However, the highlight of his speech, was when he thanked his daughter for resurrecting him; "Esteri I want to thank you for giving me this chance to resurrect," Gen. Saleh said amidst bouts of laughter and loud cheers.
This was the General's first public appearance in months.
The General did not comment on why he did not publicly appear anywhere during the mourning and send off of his former comrade- The Late Gen. Elly Tumwine.
Esteri's second marriage
Esteri introduced her new lover, now fiancé- Ivan Bidna Muhoozi at a colorful ceremony held at her mother's residence in Buziga.
The event was attended by members of the first family, senior security personnel, government officials, as well as top business leaders in the country.
This is Esteri's second marriage, after her first one with Eng. Ronald Ndizeye Sekaziga that happened in 2009.
However, the two got irreconcilable differences, and Esteri filed for divorce in 2017 at the High Court Family Division seeking an order for maintenance and custody of their three children.
During the divorce hearing, Esteri shocked court when she asked that they issue an order directing her hubby- at the time, to be subjected to a mental psychological evaluation by a professional.
Who is Ivan Bidna Muhoozi?
Bidna is a socialite and businessman.
Bidna is a close associate of former Johnnie Walker Uganda Ambassador and media personality Marcus Kwikiriza.
Bidna was once a Johnnie Walker influencer and he loves his drink and basketball.
Bidna's family roots perfectly place him amidst the ruling crop.
Who is Esteri Mugurwa Akandwanaho?
Esteri Mugurwa Akandwanaho is a Managing Partner at Axiom Group Uganda, a strategy and management consultancy firm.
Esteri is a graduate of the American University of Paris. She is a member of the Institute of National Transformation Alumnus and serves on the Boards of Maras Africa, Regent Estates Uganda, and Opal Mining Company.
On the other side, Esteri also co-owns Isaiah 60 Film Production Company, which produced the 27 Gun salute film.
Best wishes Bidna and Esteri