Scottish club Dundee United has unveiled Ugandan striker Sadat Anaku. The 21-year-old joins Dundee on a two-year contract from will join United from Kampala Capital City Authority FC (KCCA FC).
Anaku is now subject to a work permit and international clearance, according to the club statement.
Anaku netted 22 goals in 67 games for KCCA FC.
Before he was signed, Dundee United deployed him as a number 9, in friendlies with Leicester U21s, Arsenal U21s, and Newcastle. He reportedly underlined his quality.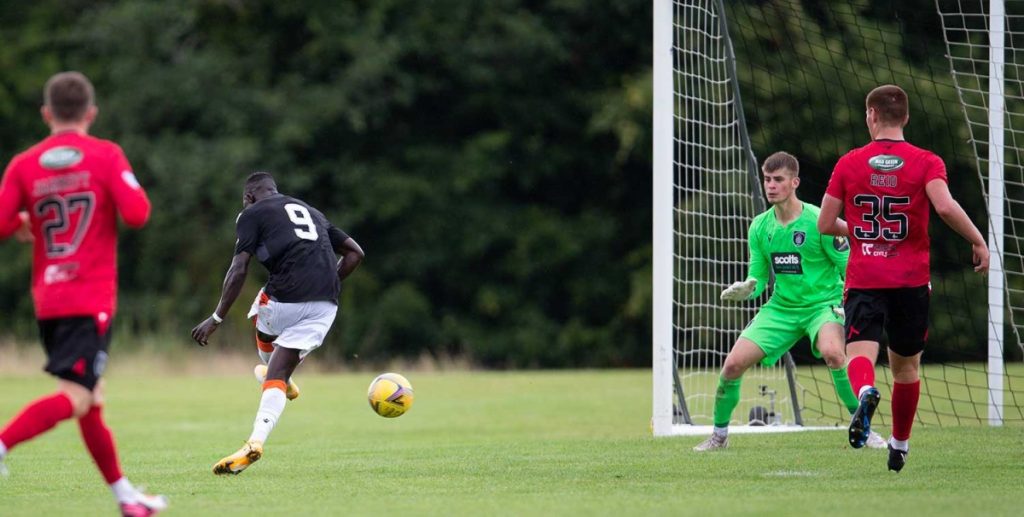 He also netted a hat-trick in a 6-2 Dundee United B Team win over Queen's Park earlier this week before penning a deal with United until the summer of 2024.
Dundee United Head Coach Jack Ross said: "I've been really impressed with Sadat since he came in.
"You have to have a certain mental toughness to come in from overseas and settle.
He added, "He has a real hunger and drive to try and succeed in European football and sees this as a real opportunity to do that. He's a really good finisher and will offer something different to the attacking options we already have at the club. That gives the squad a good balance.
"Hopefully he can capitalise on that element of surprise and get off to a good start. If he can hit the ground running and score quickly then things can fly from there."
Dundee United Sporting Director Tony Asghar said: "We're delighted to have Sadat here.
"He's coming from a country that has big ambitions and objectives, and Sadat can become an integral part of that. Uganda wants to get to the World Cup and the African Cup of Nations, and Sadat is a player with real potential at the international level.
He added, "We identified his talent at an early stage and invited him to Scotland to see how he could integrate into our group. We're delighted with the impact he has made here so far."