Self-Drive Safaris around Lake Victoria, which is shared by Tanzania, Kenya, Uganda, and Rwanda, are becoming more popular due to the increase in self-drive safaris and many upcoming car rental companies that offer self-drive car hire with rooftop tents with a free border crossing to Kenya. Top car hire companies that offer self-drive in East Africa include Car Rental Tanzania, which is a local firm managed by Ugandans and Tanzanians that have been offering trips and safaris for over 5 years.
The most popular self-drive safaris in Tanzania start from Arusha or from Dar es Salaam, which offers unique experiences for both primates and wildlife watching among the big five.
How to plan a Tanzania Safari;
Choosing the right Tanzania self-drive safari depends on the car rental firm you have selected to book with your adventure and safari add-ons like rooftop tents, and fridges. The new development of the infrastructure in Tanzania has greatly assisted self-drive safaris.
Tanzania Safari is recommended to begin with the adventure of the northern circuit and end with the beach visit on Zanzibar islands for long-term rental adventurers on self-drive, and it may require you around 45 days to self-drive in East Africa. Tanzania self-drive safaris have become more popular than ever before and are undoubtedly popular during post-Covid travels.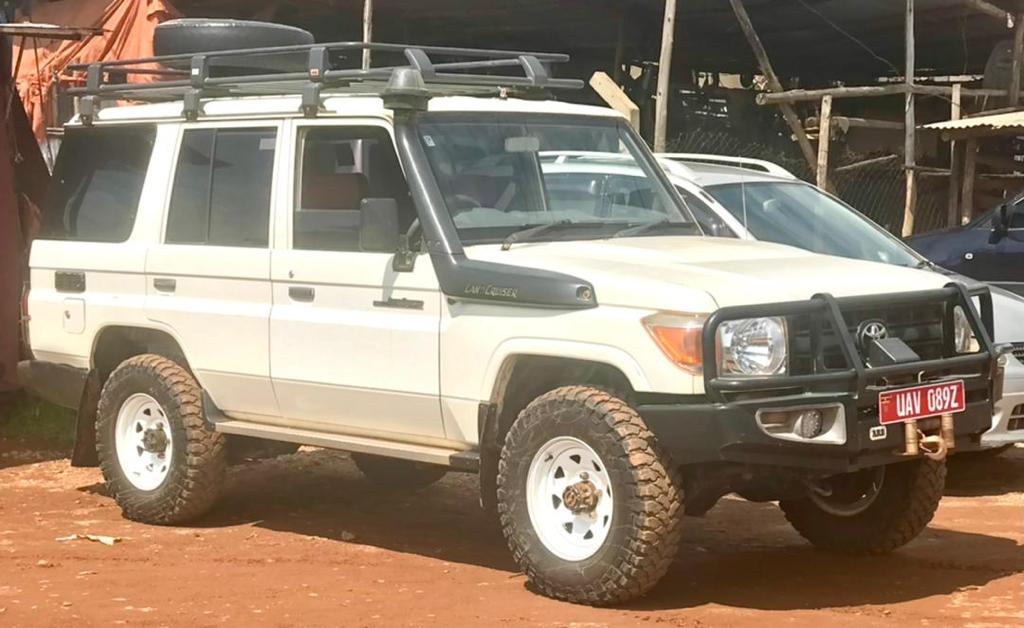 Tanzania Family trips
Traveling as a family in Tanzania? Car Rental Tanzania offers luxury car hire of Land Cruisers lx, Safari Land Cruisers with double rooftop tents, and camping gear that will enable you to visit the Tanzania National Park and enjoy bush camping.
Self-drive East Africa services have become one of the most widely accepted automobile-related services, especially for people who want a car for a long-term rental. They get the most discounted price, starting from USD 160 per day with rooftop tents. Camping gear is charged at an extra cost, which depends on the renter's interests. It's advisable that if you're thinking of border crossing from Tanzania to Kenya, Uganda, or Rwanda, you seek more tips about border crossing in the East African Community. For your information, if you're having a one-way car rental starting from Rwanda, ensure that you contact Rwanda Car Rental, which has been offering luxury land cruisers to Rwanda and Tanzania.
You can treat the car like your own for as long as you are using it, and it's among the key reasons why travelers visiting Tanzania are advised to go for more than 14 days on a Tanzania Safari.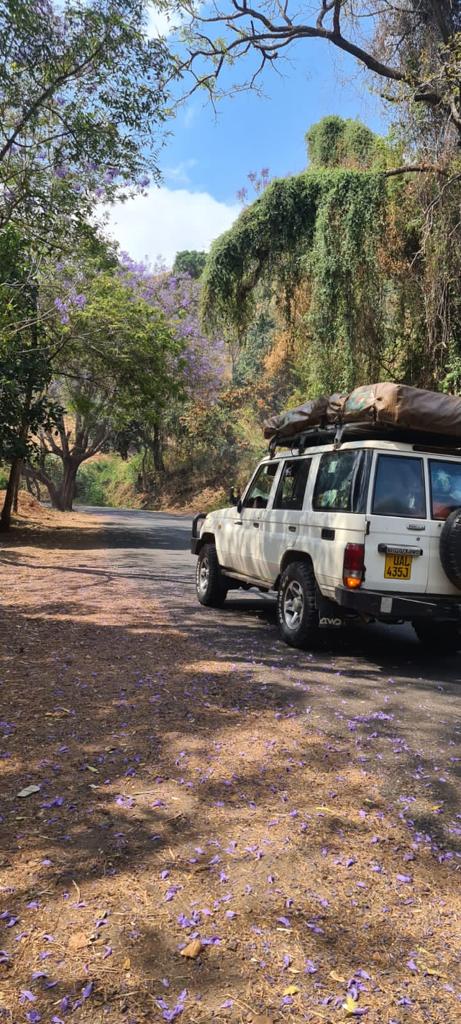 Recommended 5 National Parks for Self Drive Safari
Arusha Town
It's known as the "welcome city" in Tanzania. Arusha is often referred to as the safari capital of Tanzania, with many Tanzania safari operators based in the region as car rental companies, and it's the reason why travelers visiting the southern part of the country are charged extra costs.
The city is where most tourists start Tanzania Safaris to visit the Ngorongoro crater, the Serengeti, Lake Manyara, and Arusha national park. If you happen to stop in the city on your way to or from the national parks, take time to discover the hidden attractions in Arusha. There is a lot to discover in this beautiful city ranging from hot springs, cultural centers, souvenirs, and nightclubs.
See the list of National Parks in Tanzania to visit.
These recommended Tanzanian National Parks are purely wildlife parks that are known for hosting big five, cultural adventures yet if you're a primate safari lover, consider visiting other Countries like Uganda and Rwanda.
1. Serengeti National Park
The Serengeti national park is arguably Tanzania's most popular tourist attraction. It is part of the wider ecosystem which also includes the Simiyu and Mara regions in Kenya. The park consists of acacia trees, savanna grasslands, woodlands, and small forests.
The annual great migration offers amazing things to do in Tanzania, within and outside the Serengeti, which is one of the world's greatest wildlife spectacles. During this migration, over 1 million wildebeest and 250,000 zebras move around the Serengeti and then cross the Mara river to Kenya. They undergo great challenges and have to cross crocodile-infested rivers and lion territories. While on safari in the Serengeti, you can spot elephants, buffaloes, cheetahs, giraffes, impalas, hyenas, eland, gazelle, ostriches, and wild dogs.
If you can afford the hot air balloon experience, then go for it. Since the animals move a lot during the dry season, it is important to plan your trip during specific months. A good tour operator can guide you on the best time to visit and what to take along. You can check out our 6-day Serengeti and Gorilla Trekking safari package.
2. Ngorongoro Conservation Area
The Ngorongoro Conservation Area is located next to the Serengeti and 180 kilometers away from the city of Arusha. It is a UNESCO World Heritage Site and is considered one of the top 10 natural wonders of the world. There was a time when it was part of the Serengeti National Park but a decision was made to manage it as a separate wildlife conservation area.
The key places to visit in Tanzania are: The feature of the reserve is a large volcanic caldera/crater which acts as a natural enclosure that keeps most of Africa's famous wildlife together. Because of this protective shield and constant water throughout the year, the animals here do not migrate as much as those of the Serengeti. Visitors can expect to spot them throughout the year. The animals to look out for are lions, black rhinos, leopards, elephants, flamingos, and buffaloes. The varied landscape includes forests, bushes, Savannah grasslands, volcanic features, and saline lakes.
Olduvai Gorge:  The Olduvai Gorge is found within the wider Ngorongoro conservation area. It is where some of the earliest fossils of the earliest humans were found. For this reason, it is sometimes known as the "cradle of mankind." The site sits on a collection of fault lines that got exposed due to erosion, allowing scientists to excavate fossils that are millions of years old.
The first fossil was discovered in 1911 by a German professor while looking for butterflies in the area. Later, the Leakey family carried out more advanced explorations in the area where they unearthed bones and fragments of skulls believed to be about 2 million years old. The Leakey's also unearthed hunting weapons and other tools which are believed to be 1 to 1.5 million years old.
Perhaps the greatest discovery was the footprints of a woman, man, and child that are believed to be over 1 million years old. These tools and bones are enough evidence to show that some of the oldest known humans lived in Olduvai Gorge and Tanzania for that matter.
3. Tarangire National Park
Tarangire is the sixth largest park in Tanzania. It covers an area of about 2,850 square kilometers. The park gets its name from the Tarangire River, which crosses the park and is a major source of water for the animals, especially during the dry season. One striking feature in the park that visitors can see in Tanzania is the old baoba tree and countless termite mounds.
Though smaller than Ruaha, the park receives almost the same number of visitors because it is closer to the Serengeti, Ngorongoro crater, and the Masai Mara in Kenya. Tarangire has one of the largest populations of elephants in Africa and is home to tree-climbing lions. Apart from lions and elephants, expect to encounter impala, giraffe, zebras, and wildebeest. Tarangire National Park is a birder's paradise with over 550 species. During the dry season, the park receives thousands of birds and animals from other nearby parks—especially the Manyara National Park. At the height of this migration, the number of elephants can rival anything anywhere in the world.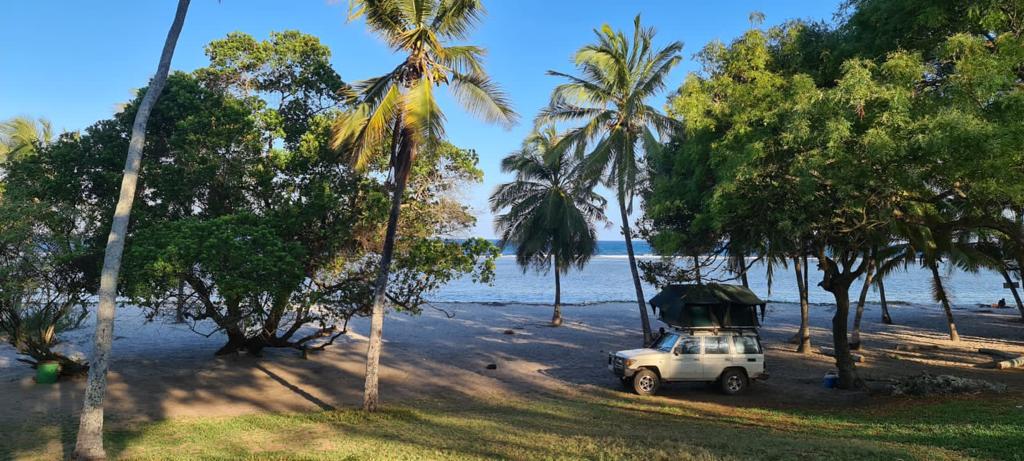 4. Lake Manyara National Park
This park is found close to the city of Arusha. Much of the park is made up of 330 square kilometers of water and forest. Lake Manyara is a key feature in the park. The soda/alkaline lake is considered to be one of the best places for birding in East Africa. During the rainy top tourist attractions in Tanzania season, over 300 species of migratory birds visit the lake including flamingos. Many of the birds leave during the dry season once the lake starts losing water due to evaporation. However, flocks of flamingos remain and so do the resident mammals.
You can spot hippos, elephants, giraffes, and wildebeests. Perhaps the greatest attractions of the park are the rare tree-climbing lions of Lake Manyara. Spotting lions climbing as they rest on top of acacia trees is very rare. You can only see tree-climbing lions here, in Queen Elizabeth National Park in Uganda, and in Kruger National Park in South Africa.
5. Arusha National Park
This is one of the less visited national parks in Tanzania. Why? Because of the popularity of neighboring parks like Lake Manyara, Serengeti and the Ngorongoro Crater. Despite that, Arusha National Park has its own share of wildlife and has an advantage of being close to the city of Arusha. Most tourists visit the park for a day or two before or after visiting the larger national parks. The key attractions of the park are Climbing Mount Meru, exploring the Ngurdoto Crater and the seven Momela Lakes. Expect to encounter Colobus monkeys, buffaloes, warthogs and zebras among many other creatures. The Momela lakes are particularly attractive with over 200 species of both resident and migratory birds.
Other Places to visit on Self-drive Safari.
1. Masai people and their Markets:
The Masai are tall and spend most of their time tending to their domestic top attractions in Tanzania animals close to or within national parks in the northern part of the country. Their way of life, culture and traditions have remained unchanged despite exposure to modernization as they put on colorful clothing and striking beads. Masai men can have as many wives as he wishes as long he can take care of them. A visit to Tanzania must include the cultural experience.
2. Lake Victoria
Lake Victoria flows in three countries – Uganda, Kenya and Tanzania. It is the largest freshwater lake in Africa and the source of the great river Nile. In Tanzania, three towns are found close Top activities in Tanzania to the lake – Musoma, Mwanza and Bukoba. Most residents of the towns survive on fishing, trading between islands and farming. The main fish caught in the lake are the Nile Perch and Tilapia. Although the Tanzanian section of Lake Victoria is far away from the major cities and national parks, it has amazing tourist attractions. Between Musoma and Mwanza are countless islands which are home to wildlife sanctuaries. Some of the islands have been combined to form the Rubondo Island National Park where sport fishing and bird watching are the key activities. Tourists can also take a boat trip to explore the lakes, its islands and wildlife. Travelers that wish to visit the entire Lake Victoria should take a self-drive safari that cover Uganda, Rwanda, Kenya and Tanzania.
Remarks & Tips
Renting a self-drive car in Tanzania has become a common practice with many rental companies widely available in most main towns. This presents you opportunity to make a choice suitable for your self-drive tour. Contact Car Rental Tanzania for better services that will make your trip memorable.