Ivan Byekwaso, former International Natural Bodybuilding Association (INBA) Mr. Universe and Ugandan bodybuilding sensation, returned to Uganda on Sunday after six years in Germany.
In 2016, the 38-year-old muscle man relocated to Germany after competing for Uganda in the 2016 INBA World Championships in Budapest, Hungary.
Unfortunately, in 2018, his estranged girlfriend framed him for rape, for which he was imprisoned. In the same year, he was pronounced dead on social media.
Byekwaso was set free in 2019 after the authorities in Germany found out that he was framed. His accuser (ex-girlfriend) was instead locked up.
Having made a name at several body-building events in Germany, Byekwaso easily got a permanent job at a fitness studio in Munich. It was in that same period that Byekwaso met his German wife, Viktoria.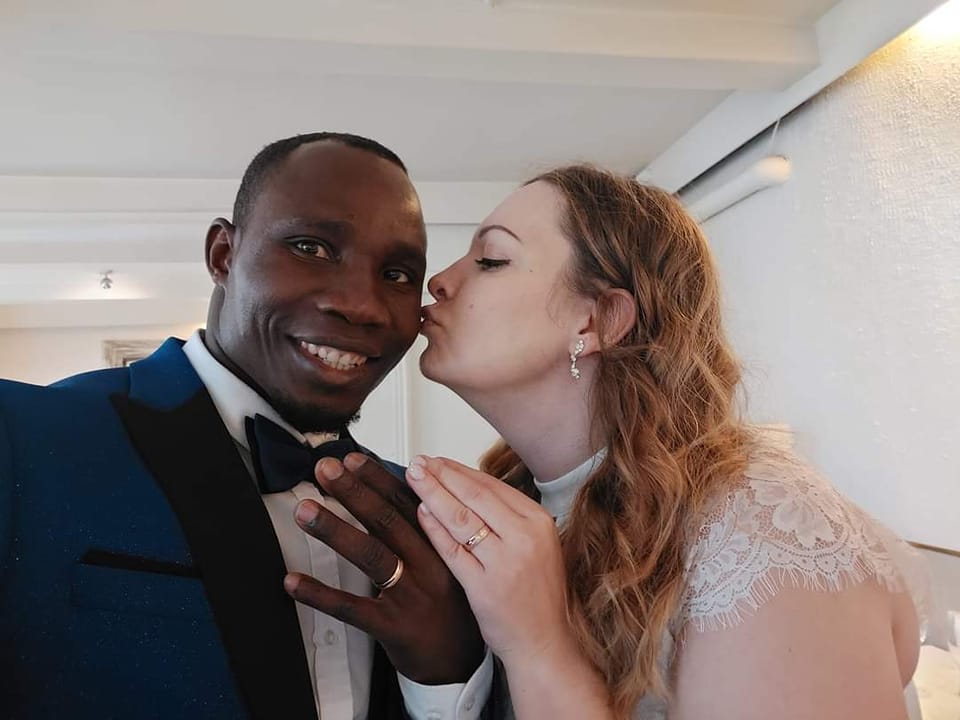 The couple tied the knot in 2021 and are now blessed with a daughter, Maria Byekwaso.
On Sunday morning, Byekwaso, together with his wife Viktoria, their daughter Maria, and his in-laws, returned to Uganda.
"Uganda is my and no one has ever chased me. I went alone but now I return with my beautiful family," said Byekwaso.
The bodybuilder, who was welcomed by his relatives, revealed that he decided to bring his family to Uganda so that they could have a feel of the Pearl of Africa.
"We shall be here for a couple of weeks. My wife and in-laws have had a wrong perspective on Africa. Now they have a chance to explore," he said.
In talking about his body-building career, Byekwaso disclosed that his comeback was affected by the COVID-19 pandemic.
"I decided to move on and do other things," he said.