Azawi real name Zawedde Priscilla has proved her prowess in the music industry. The Ugandan superstar was, on Friday night, treated to a warm reception as she performed before a charged audience at her maiden Guinness-sponsored African Music Concert.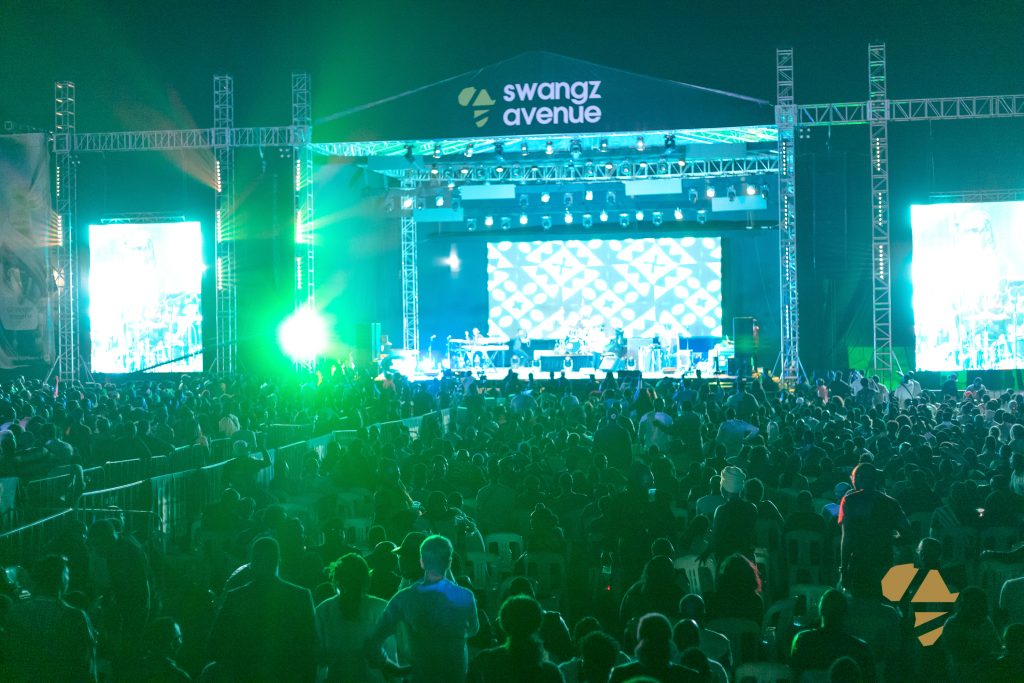 The queen of vibes filled the intimidating Lugogo Grounds and kept revellers on their feet throughout her performance! There was no dull moment at the African Music Concert!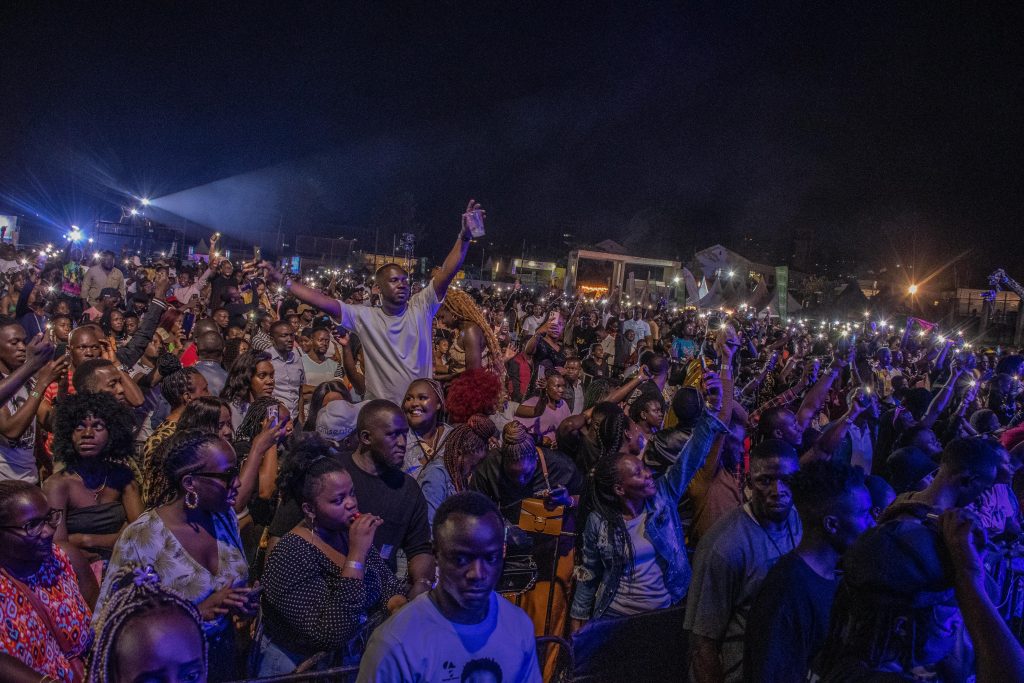 The night started with several fellow Ugandan acts "warming up" the stage as they prepared the fans for the much-anticipated act.
Trust Ugandan fans, they were anxious and kept waiting. Matha Mukisa, Grenade, Zex Bilangilangi, Karol Kasiita, and Pia Pounds set the ball rolling before Queen of Vibes owned the night that was sponsored by Guinness.
We understand the day wasn't January 1, but before Azawi stepped on stage at 10 pm, fireworks exploded in the sky just to usher her on stage.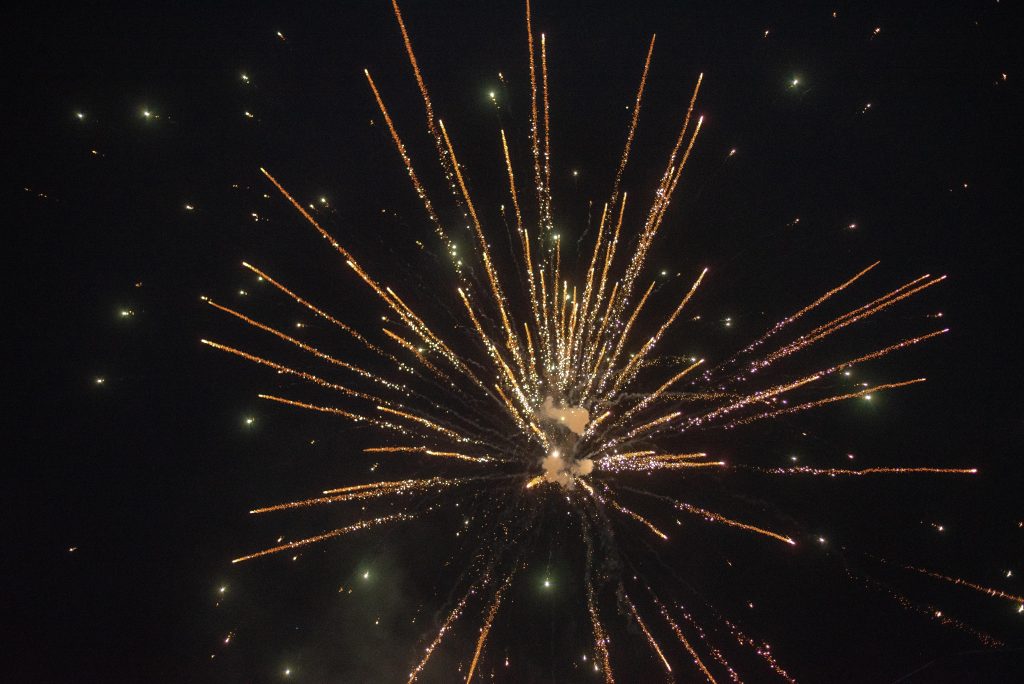 Azawi stepped on stage donned in white and flowery attire and boots. She effortlessly commanded, and radiated energy through the filled venue.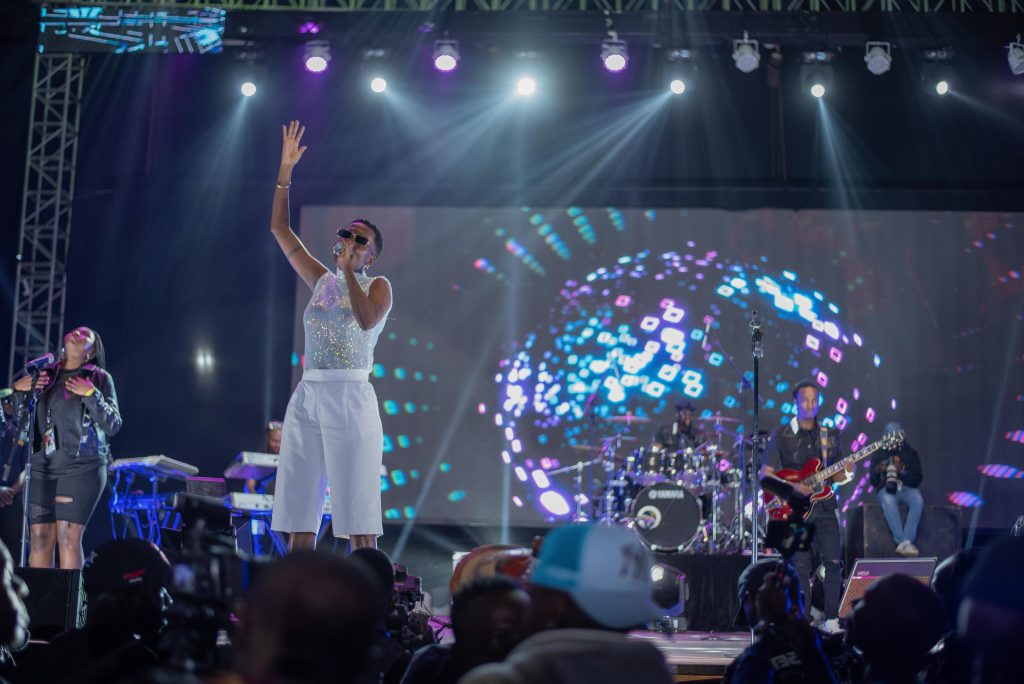 Backed by a live band that added wealth to the sounds and sharp contrast, Azawi kicked off her performance with her 2021 hit song, My Year.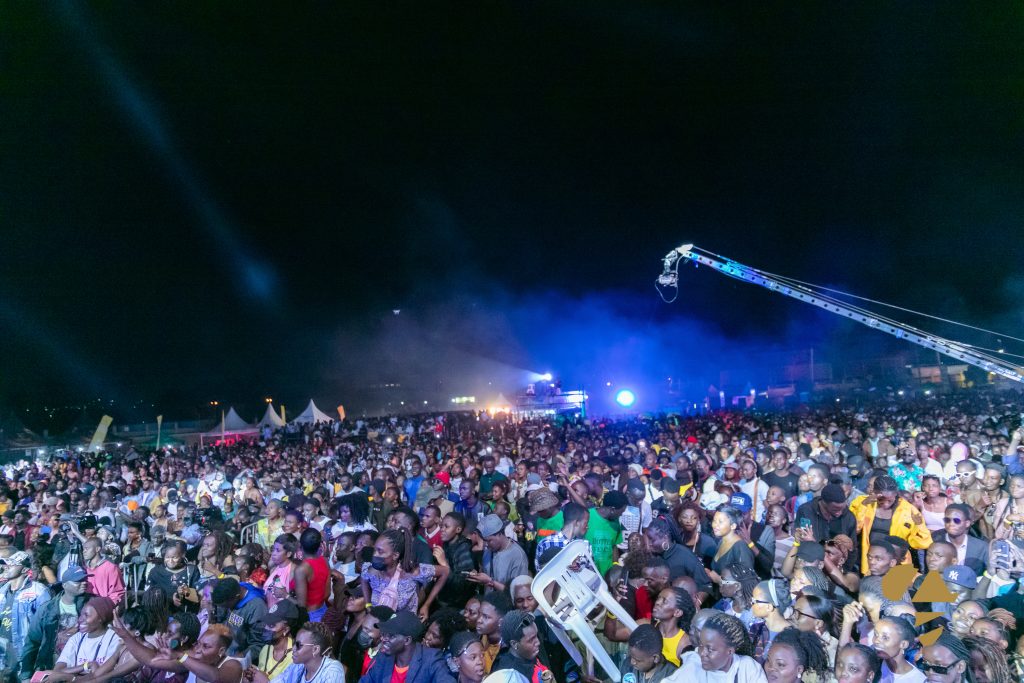 The usual "hard to please" VVIPS and VIPs had no room for their egos. They stood on the seats, dancing and singing along throughout the night.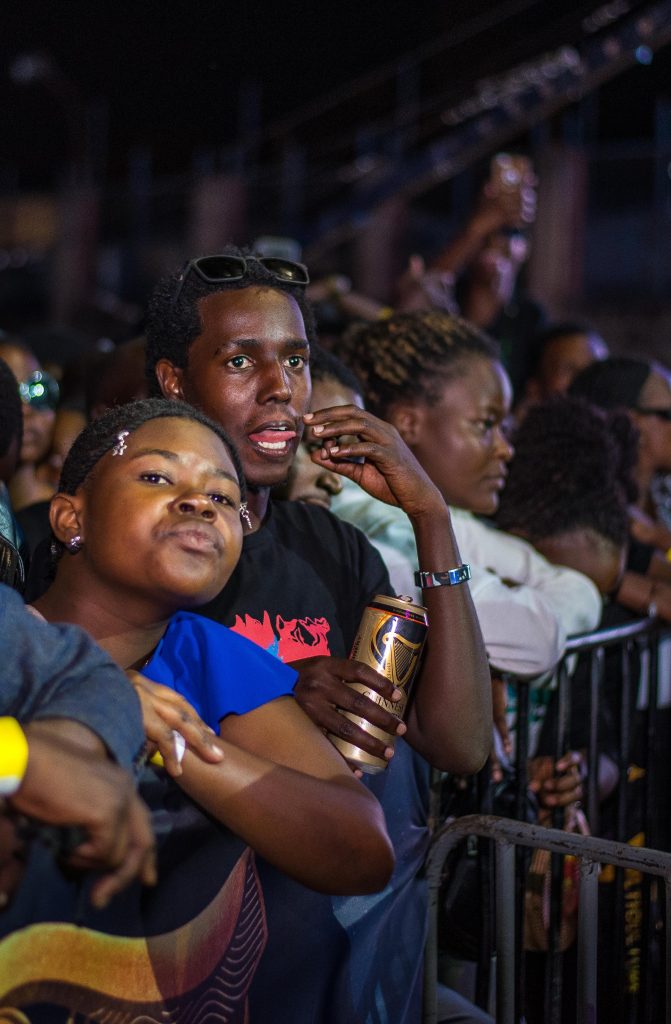 Azawi pulled lots of shocking moments during the show. First, she invited her boss, Benon Mugumbya, and they performed their song, "Thankful."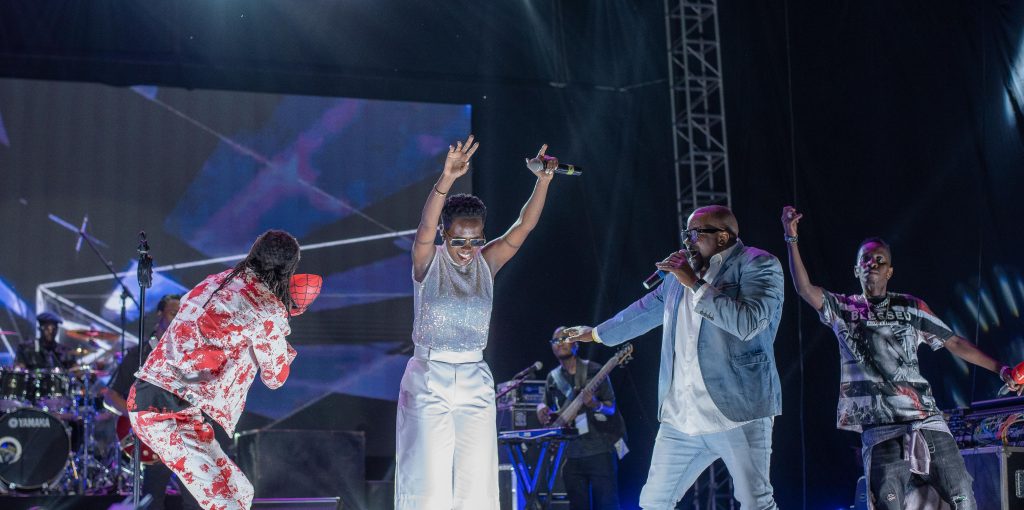 As Benon thought it was over for him on stage, Azawi sampled the lyrics of "I know" before she introduced Vampino, and the crowd went into a frenzy. "I know" was a hit during the 2000s, and it was done by Benon and Vampino.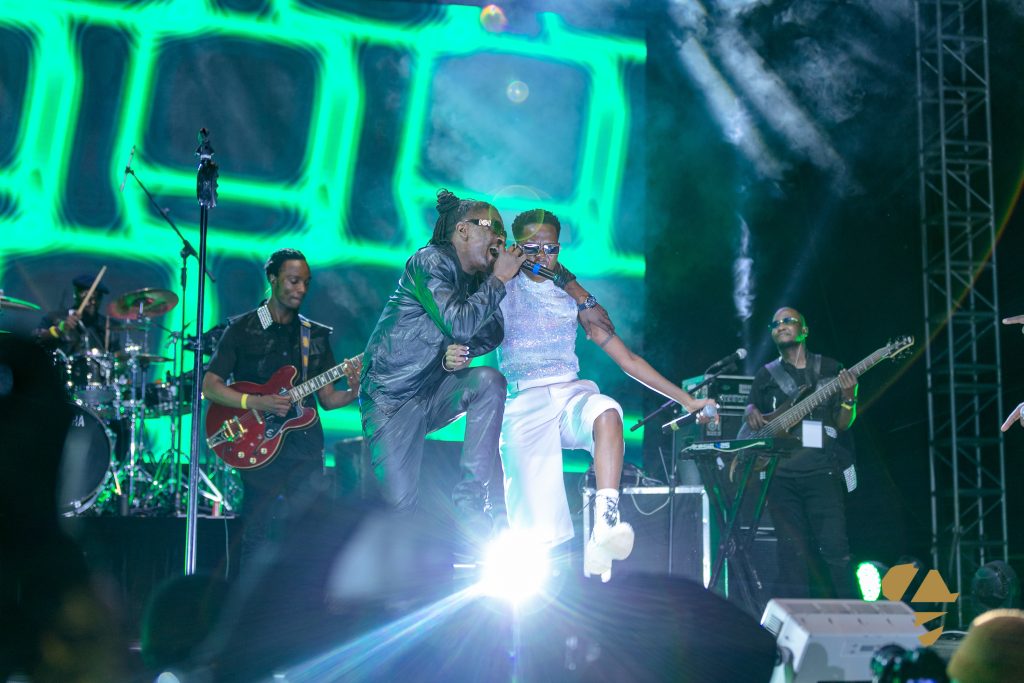 Also, Azawi was joined on stage by Viboyo and Weasel as they performed Nyumbani.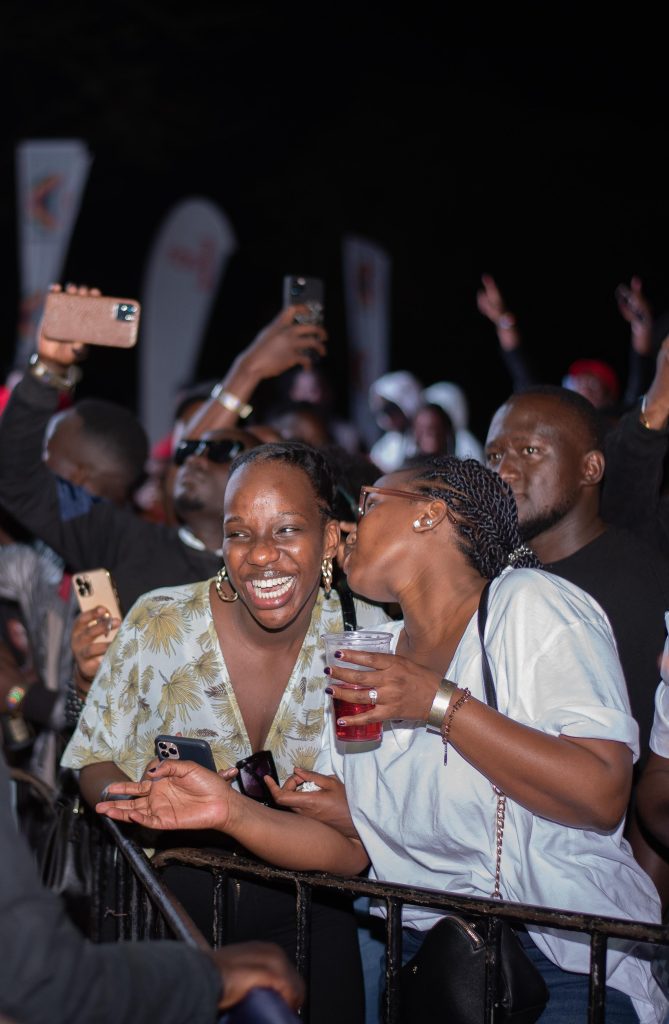 Meanwhile, Azawi was not done yet! The standout moment of the already charged night came when Azawi invited her fellow signee at Swangz Avenue, Winnie Nwagi.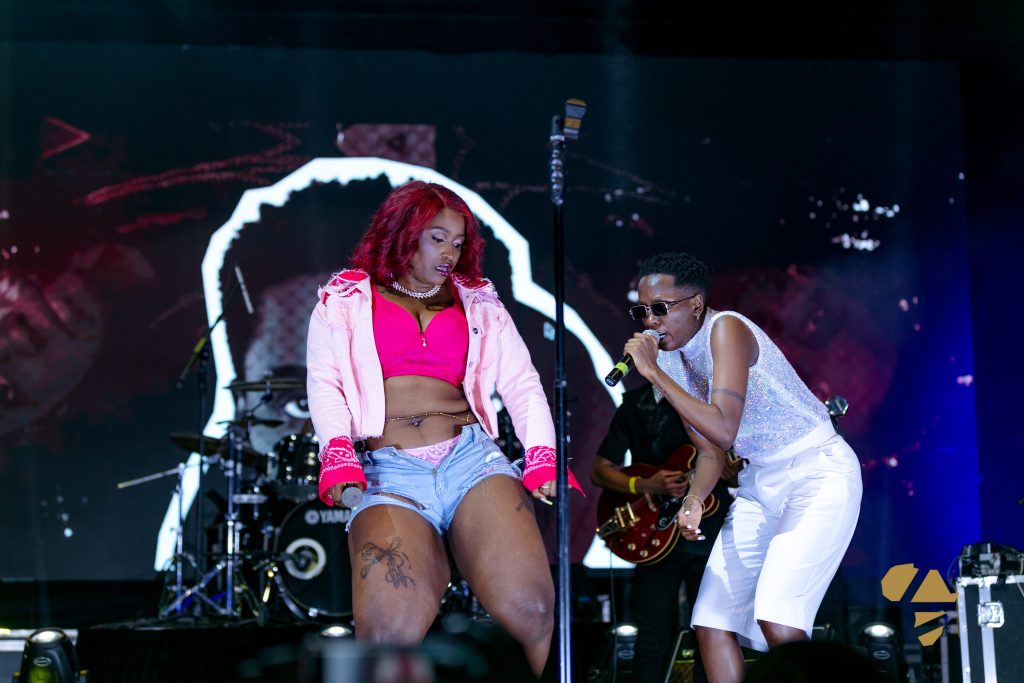 The firebby blended in sensuality with her famous crowd favourite booty twerking moves. This once again lit up the crowd.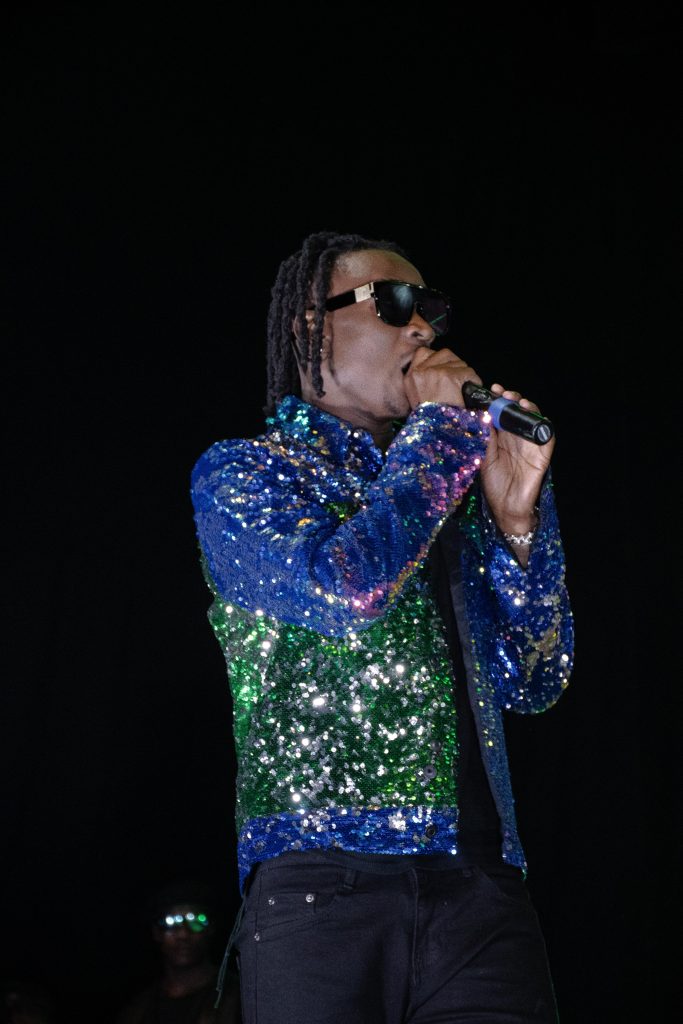 Azawi capped off her performance with Majje, a song she performed alongside Fik Fameica.