When you check out social media, specifically Twitter, American actor Terrence Howard is trending at number one in Uganda.
One may wonder why! Is it for good or bad reasons? The 'Empire' star and his wife Mira Pak made their maiden visit to Uganda earlier this week.
Their visit did not really dominate the headlines until the couple met President Yoweri Museveni yesterday.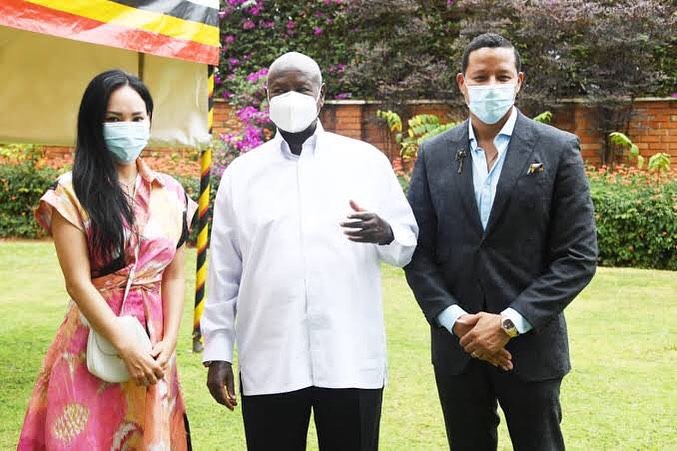 During the meeting, Terrence expressed his determined desire to invest in Uganda.
"I want to develop a New Hydrogen technology in Uganda. The main purpose of the project would be to defend the sovereignty of the country as far as technology is concerned," said Terrence.
Hydrogen is one of the most abundant gases in the universe and has immense potential as a clean, reliable energy source.
According to scientists, creating hydrogen and transforming it into a useful format requires energy — and that energy is not necessarily renewable. That process is also inefficient and expensive compared with other forms of energy, renewable or not.
On such grounds, most Ugandans on social media have already termed Terrence's 'big ideal' for Uganda as a scam.
In his speech, Terrence said that he wants to remove the plastics in the ocean in Uganda yet we all know that Uganda is a landlocked country and doesn't have an ocean.
A section of Ugandans has urged the filmstar to stop promising heaven on earth.
Below are some of the reactions.