Uganda Tourism Board (UTB) has cautioned all owners of tourism facilities to have their facilities registered by the end of this year or else face closure.
While training local government health inspectors on the minimum standards for accommodation facilities at Golden Tulip in Kampala, UTB CEO, Lilly Ajarova, noted that the move is aimed at improving Uganda's ranking globally following reports of appalling hygiene conditions.
The training was part of the memorandum of understanding signed with the Kampala Capital City Authority (KCCA) last year.
According to Ajarova, the training is to ensure everyone especially at the Local Government Level understands tourism regulations and enhances service delivery by tourism enterprises.
She added that it will lead to increased and improved tourism experiences and increased choices for Uganda as a preferred tourism destination.
"What we have in terms of the requirement is that you must meet some minimum standards to be in operation. You cannot be a restaurant and you do not have a toilet or even where people can wash hands" remarked Ajarova.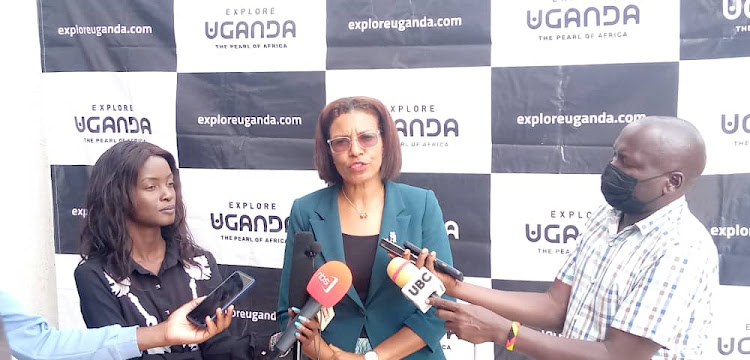 "We have started with the training, which has been ongoing for the business owners, but also right now we are focusing on local government officials since they have their own role to play in the implementation of the tourism Act 2008. So this training is to get them to understand what the law says and what their specific responsibilities are towards the tourism sector. "
"If on January 1, 2023, you have been in business for the last ten years and have not been registered, never been inspected, not with a licence, that is an illegal business because if anything goes wrong with guests, it will be difficult for us to trace the business because it is not in our database,"said Ajarova.
Gyayo Ruth, Principal Inspector, Ministry of Local Government, noted that as local government, their aim is to ensure efficient and effective service delivery to the people while creating awareness of the standards and ensuring they enforce them.
Some of the standards, according to the classification and registration officer at UTB, Angela Nalugo, include having perimeter walls, signage for rooms, the map of the structure, separate gates for guests, and supplies, among others, especially for accommodation facilities.