When we thought that everything was settled when the court declared that Robert Kyagulanyi alias Bobi Wine lawfully took charge of the National Unity Platform (NUP), the founding members of the party that eventually evolved into NUP, led by Moses Kibalama, have today unveiled the party's newly created headquarters in Kabowa, Kampala.
During the unveiling, Gideon Tugume, the secretary for information for the Kibalama NUP-led faction, said that Bobi Wine real name Robert Kyagulanyi, is no longer their party president. He stated that the decision was reached during the delegates' meeting.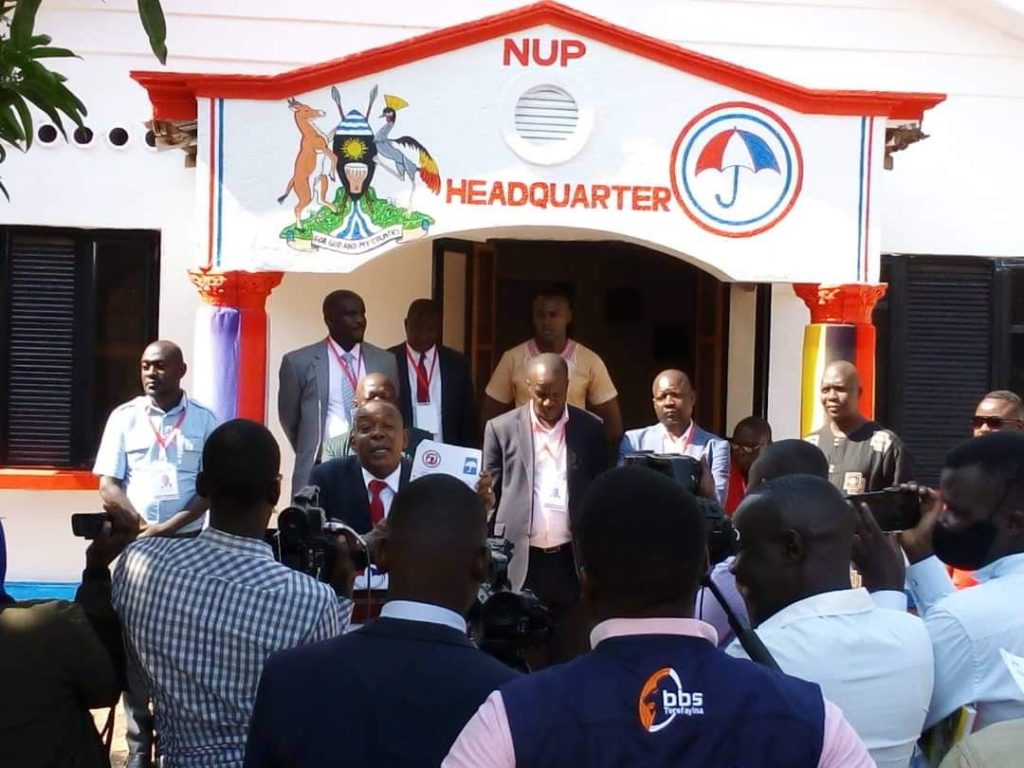 Kibalama further displayed the NUP Certificate of Registration. He challenged Bobi Wine to join the officially registered party saying that on several grounds the secretariat at Kamwokya operated contrary to the law.
However, on several occasions, NUP Secretary-General Lewis Rubongoya has said that Kibalama is being used by the regime to frustrate their party activities.
NUP is the leader of the opposition in the 11th parliament as it has over 50 Members of Parliament.