Three people have been confirmed dead after a government ambulance attached to Bwera Hospital caught fire along the Fort Portal-Kasese road.
Reports from the ministry of health indicate that the emergency care teams were transferring a referred patient from Bwera to Fort Portal Regional Referral Hospital in an ambulance that caught fire while in transit at Kibiito.
The ministry reveals that five people were on board at the time of the fire that started in the patient's cabin.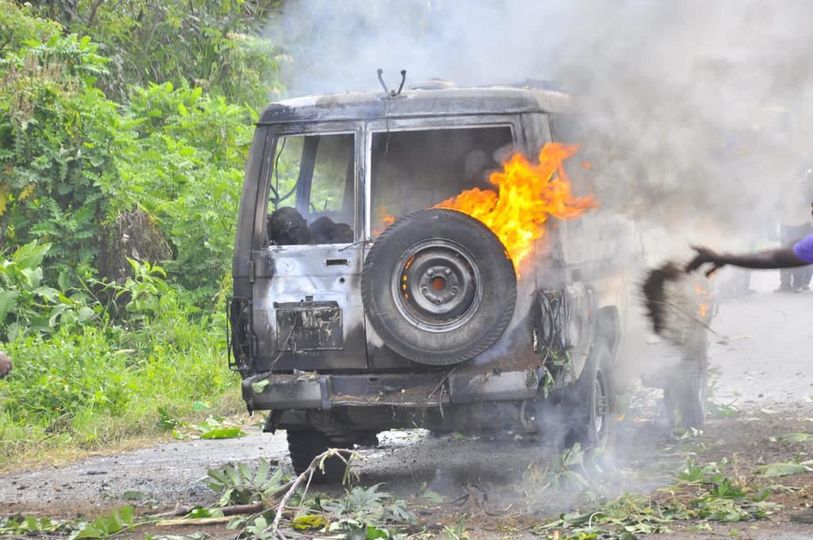 "Three people were in the patient's cabin (an emergency nurse, attendant, and patient) and two were in the front cabin (a driver and another attendant)," says the ministry.
Reports indicate that three people in the patient cabin died, while the two in the front cabin escaped with severe burns and were evacuated to Fort Portal for stabilization and care.
So far, the two deceased have been identified as Asaba Robert and Peter Baluku.