Deborah Apolot has been arrested for allegedly assaulting her 10-year-old son, Mark Omiat.
This follows a viral video that made rounds on social media when the woman was assaulting the child.
The arrest was carried out yesterday at about 9 pm by Kiira Road Police. The suspect admitted beating her son as a punishment for misbehavior.
"The suspect alleges that yesterday in the morning she gave Shs5,000 to her child to buy groceries at the shop. She said the boy didn't return home.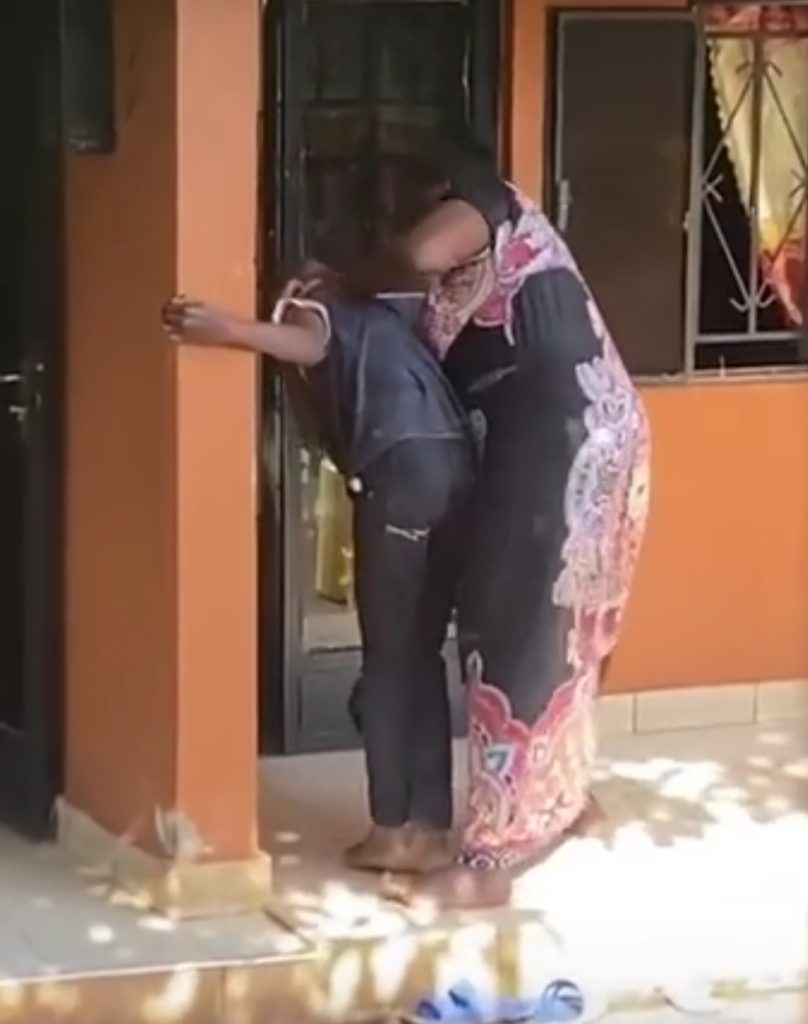 She said, she looked for the child and found him before taking him home," reads the police statement in part.
The incident was captured on camera by the neighbors, who later informed the police. Police say the victim sustained serious injuries and he is receiving treatment.
The victim's mother will be charged with child torture, according to police.