A video showing a UPDF soldier assaulting a traffic police officer stirred a social media uproar today.
The footage was captured by a concerned citizen on Monday.
The video, which spread like wildfire on social media, shows a soldier grabbing the traffic police officer by the collar before roughing him up.
According to circulating reports, the traffic officer was grabbed after he asked the driver of the UPDF vehicle to be patient as he controlled traffic around Mukwano Mall, Downtown, Kampala.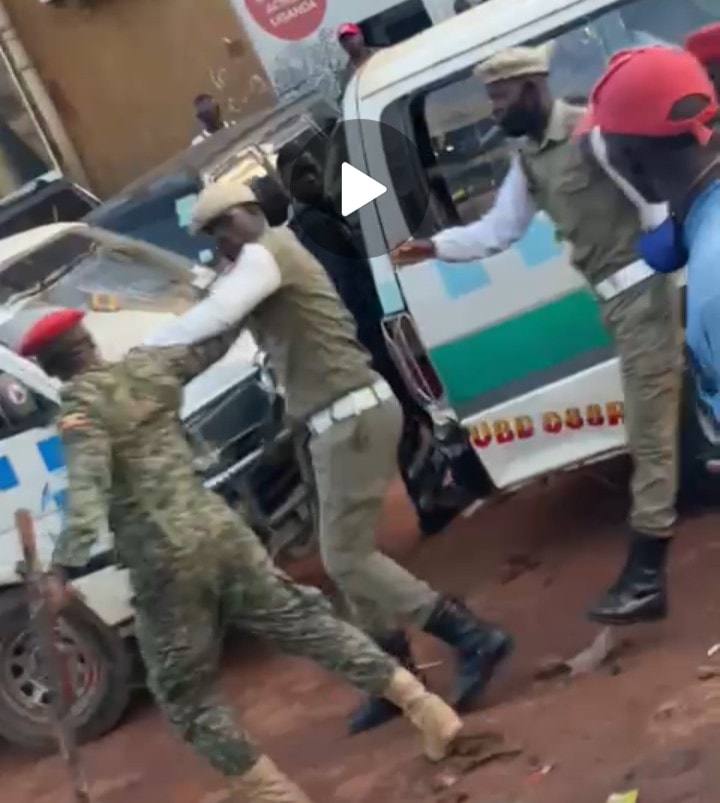 The public has massively condemned the assault and called upon the security agencies to take action.
The army spokesperson, Felix Kulaigye, has issued a statement in which he said that the incident is regrettable and revealed that investigations to establish the facts surrounding the incident have commenced.
This is not the first time a UPDF officer has been involved in a scuffle with a traffic officer. NRM historical Gen Matayo Kyaligonza slapped a traffic officer at Bweyogere. Also this year, a soldier shot a traffic officer at Ntinda. The officer was amputated and, up to now, he has never received justice.