Nandutu is bedridden after falling in the bathroom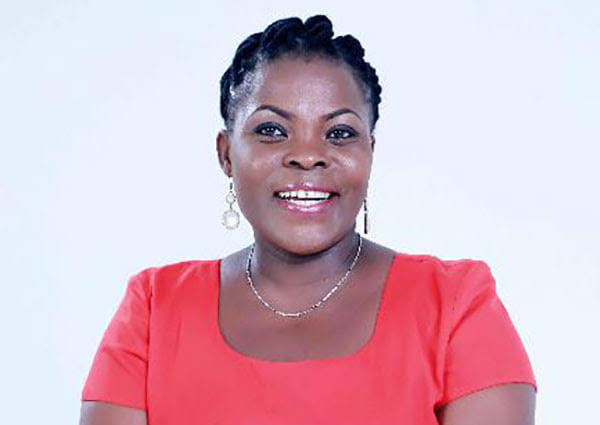 Former NTV news reporter-cum-State Minister For Karamoja Affairs, Agnes Nandutu is reportedly bedridden after falling awkwardly in her bathroom.
According to reports, Nandutu hit her back and head hard on the floor and sustained a blood clot that has put her in a very worrying state.
The news about her bathroom accident was confirmed by one of her close relatives who declined to reveal her identity to the public.
Fire guts Chief Justice Owiny Dollo's office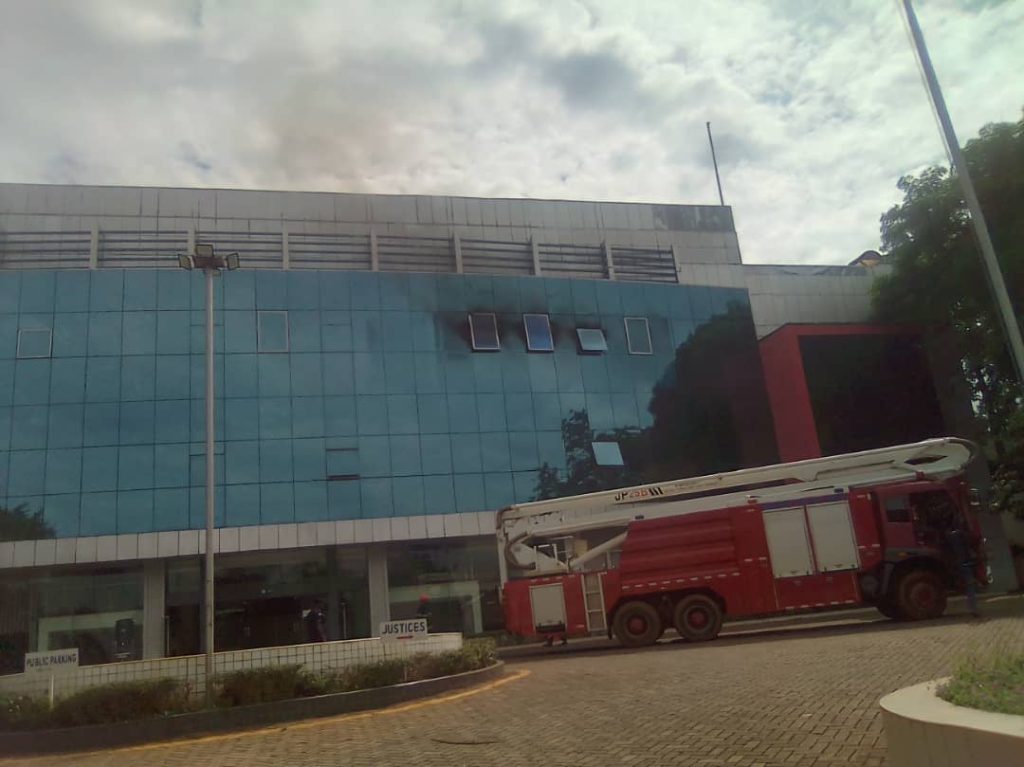 On Wednesday, Fire gutted the office of Chief Justice Alfonse Owiny-Dollo at the Supreme Court in Kololo.
The Police fire brigade was however able to put it out before causing severe damage.
The fire is reported to have started inside Chief Justice Owiny Dollo's office before he reported for work, but two judges of the Supreme Court, Elidaad Mwangushya and Mike Chibita, were on the premises and escaped unhurt.
According to eyewitnesses, they first heard loud bangs on the third floor and later saw smoke coming out.
Karole Kasita vows to stick by her 'Kwetega' semi-nude dressing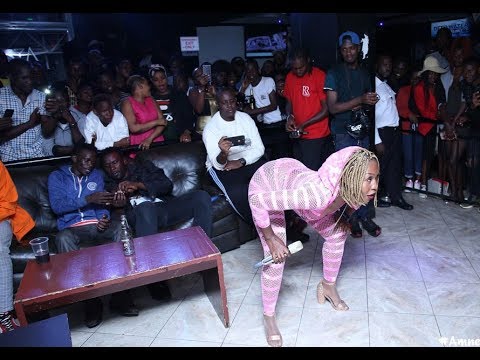 Following last week's incident of Martha Mukisa, being 'sexually assaulted' by fans while performing in Masaka, dancehall female singer, Karole Kasita, vowed not to change her 'Kwetega' semi-nude style of dressing.
Although fans called her out, the "Binyuma" singer maintained that she won't change her dress code. She said that she will keep it unless she quits the music industry.
The 'Balance' singer noted that the only way to end the continued harassment is to deny fans access to artists during performances but not change the dressing code.
Frank Walusimbi quits NTV after 15 years of service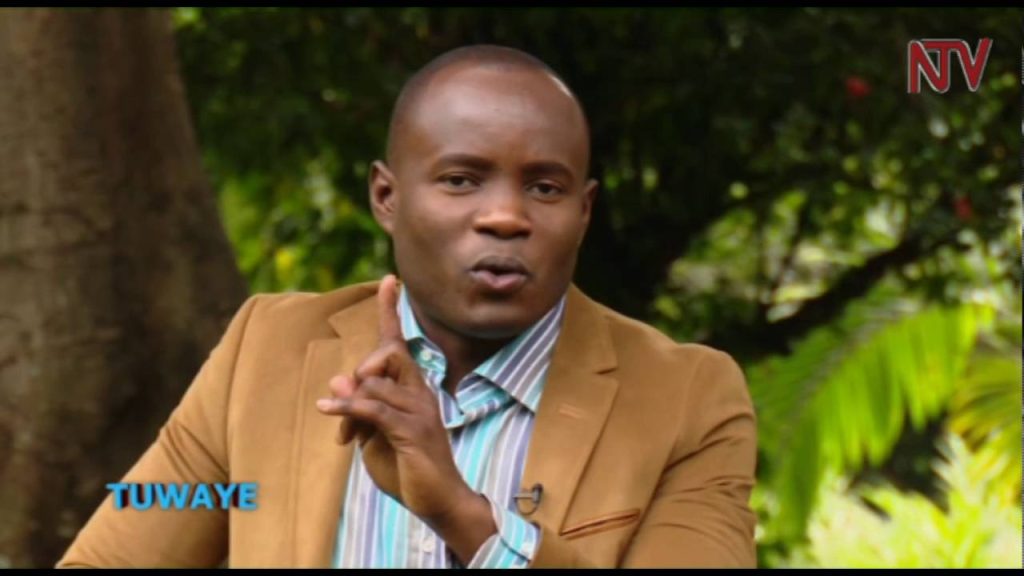 Celebrated Luganda news anchor Frank Walusimbi has left NTV Uganda. After 15 years of service as a highly respected journalist in the industry, Walusimbi decided to take another career path.
On Thursday, Walusimbi anchored his final Akawungeezi bulletin.
Walusimbi joined NTV Uganda in 2006 when the station was launched in Uganda and anchored his first news bulletin on December 25, 2006. Over the years, he made viewers fall in love with the Luganda news thanks to his unique, calm style.
Suuna Ben shows off his ability to speak Luzungu at the FireBoy presser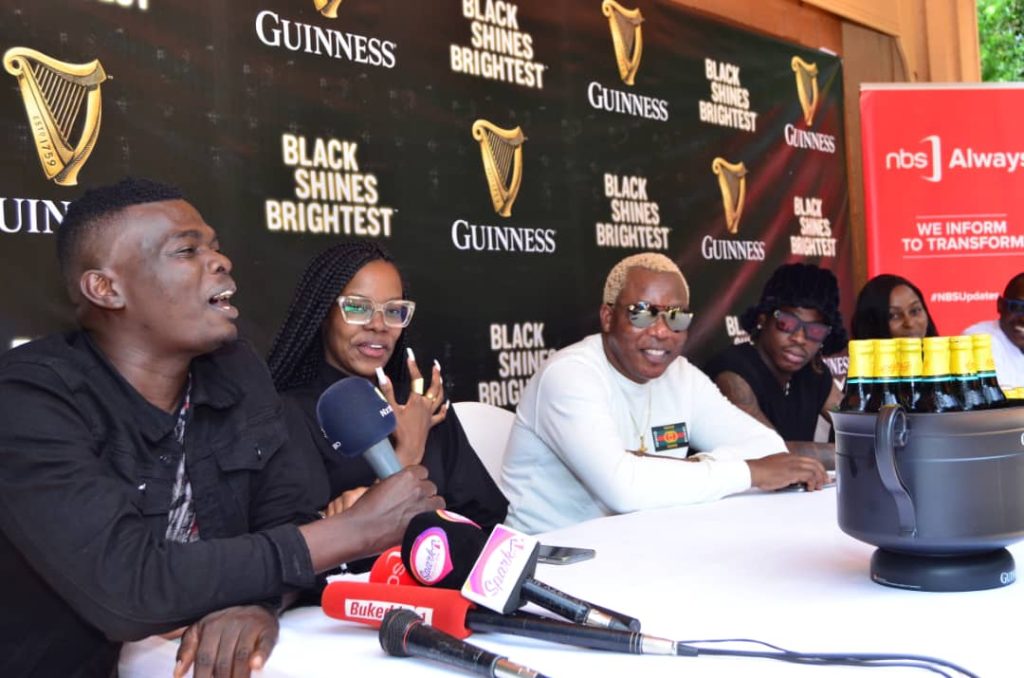 On Friday, popular DJ Suuna Ben shocked many as he addressed a presser in Luzungu. Suuna Ben was among the panel that addressed the #FireboyLiveinKLA presser this afternoon at the Sheraton Hotel.
"I am so happy about this and I am going to put up my best performance since this is a big event.
I'm calling upon all my fans to come and see Suuna Ben in another version," said Suuna Ben.
Suuna Ben will be bringing "ebinyaanya nyaanya" to the corporates as he is set to perform today at the FireBoy concert. The Guinness-sponsored event will happen at Lugogo Cricket Oval.