From his humble background of Kasana Luwero, the 10-year-old rapper Patrick Senyonjo, better known as Fresh Kid, could not hide his joy as he was sworn in as Games Prefect at Kampala Parents School.
The rapper who might have thought attaining a first-class education was a farfetched dream, is now one of the pupil leaders at arguably Uganda's best primary school.
A few weeks back Fresh Kid's campaign poster made rounds on social media. The 'Bambi' singer has been racing to become Games Prefect at Kampala Parents School.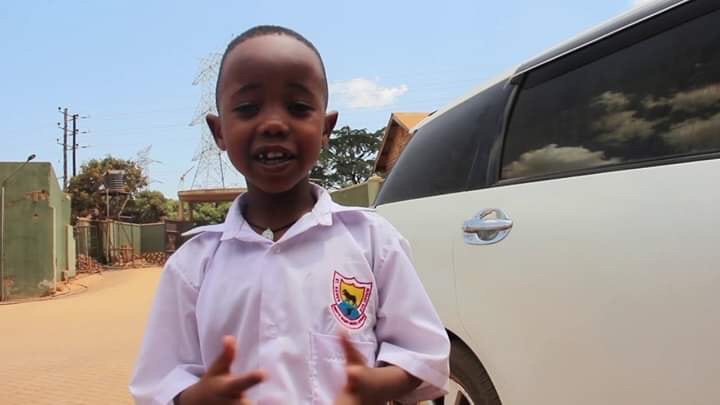 It is official that Fresh Kid triumphed in the elections and was sworn in as the new Games Prefect of Kampala Parents School on Wednesday.
In the video shared on the official Facebook page of Kampala Parents School, Fresh Kid thanked his fellow pupils for voting for him as he promised to serve them well.
Fresh Kid dreams of a bigger position next year.
"Thank you for believing in me. I will stand next year for the post of Head Boy, "Fresh Kid said after swearing-in.
This is the second time Fred Kid has been voted into leadership at Kampala Parents School. In 2019, Fresh Kid was elected Assistant Class Monitor.