When they said Change a child`s life by changing their whole community, the Explore Uganda team traversing Western Uganda took it personal.
As part of the Explore West Day 3 Tour activities, the team held a Corporate Social Responsibility engagement at Bulembia Primary school where pupils received an assortment of items from a team of local tourists, Ministry of Tourism officials and the campaign influencers.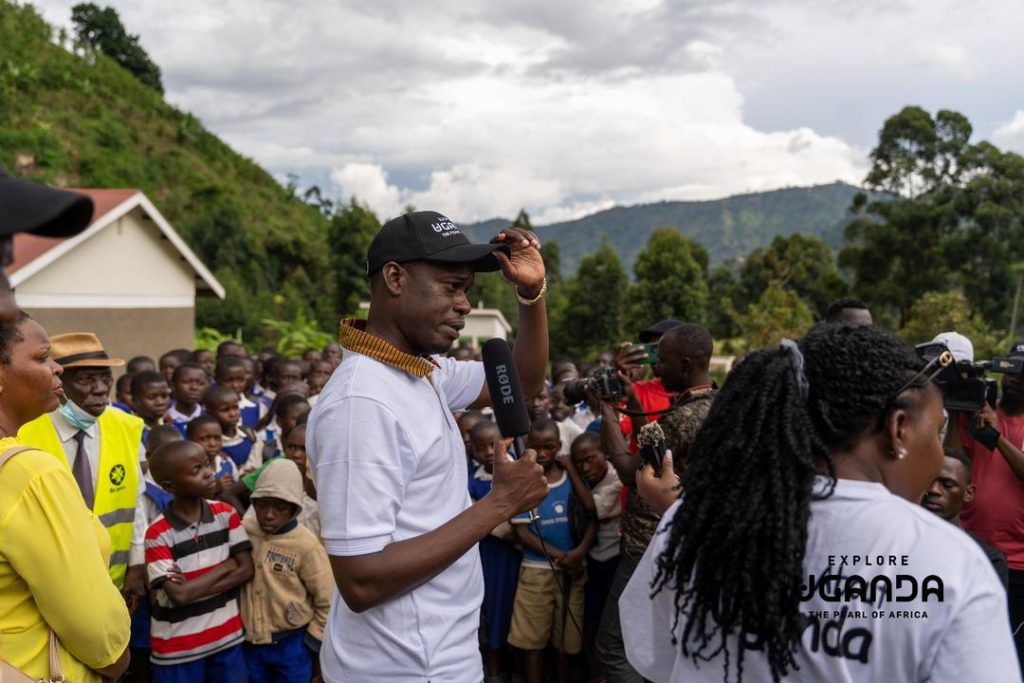 The CSR was concetrating mostly on pupils in Primary 6 and 7who are soon sitting exams.
Handing over the items that included books, pens, sets, textbooks and rulers, among other scholastic materials, to the school head teacher Joseph Kule, minister Mugarra commended the pupils for attending school despite the challenges.
"Most of these disasters occur because people fail to conserve the environment. When you grow up, be custodians of the environment," Mugarra told the over joyed pupils.
The pupils were thrown into a frenzy when the youthful minister introduced renown kick-boxer Moses Golola as one of the influencers on the drive, compelling the minister to offer Golola a chance to address the enthusiastic pupils.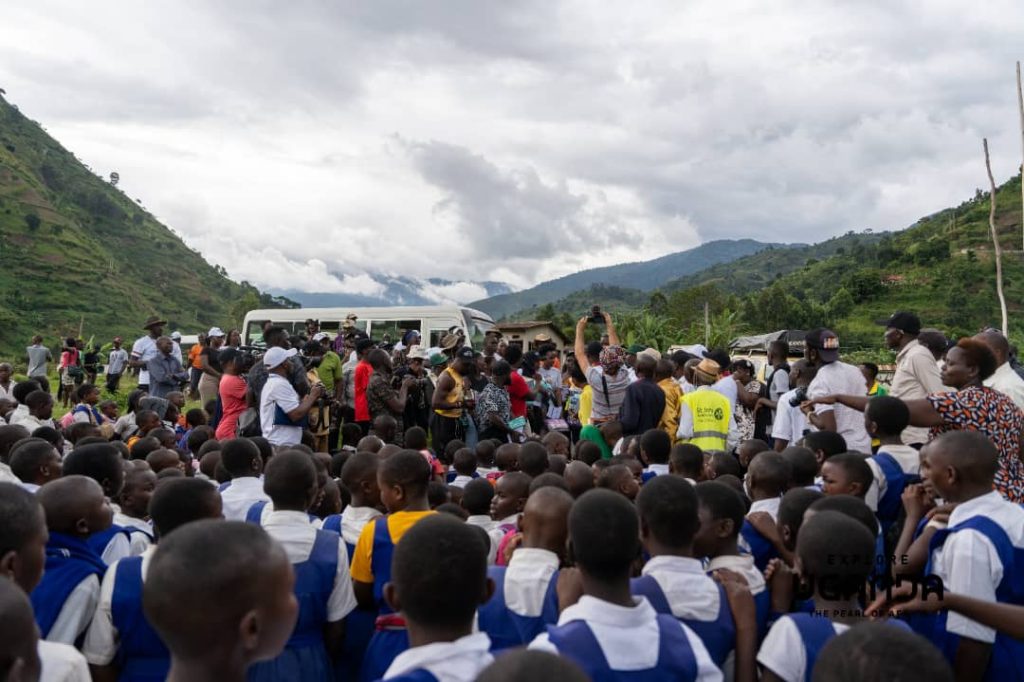 "I am Golola Moses the champion," the flamboyant kick-boxer said as he encouraged the pupils to read hard and fulfil their dreams.
Started in 1965 during the establishment of Kibelembe Copper mining company limited,
Bulembia Primary School was aiming at acoomadting children of copper mines workers and Indians.
After the expulsion of Indians by former President Iddi Amin, government took over and it started accommodating everyone.
In a space of 20 years, the school has been hit by floods in a triple tragedy in May 2003, May 2015 and the most recent being May 2020 where all classrooms and school premises were put down.
Since the 2020 floods, the school is trying to recover from the trauma.