Fallen Speaker of Parliament Oulanyah Laid To Rest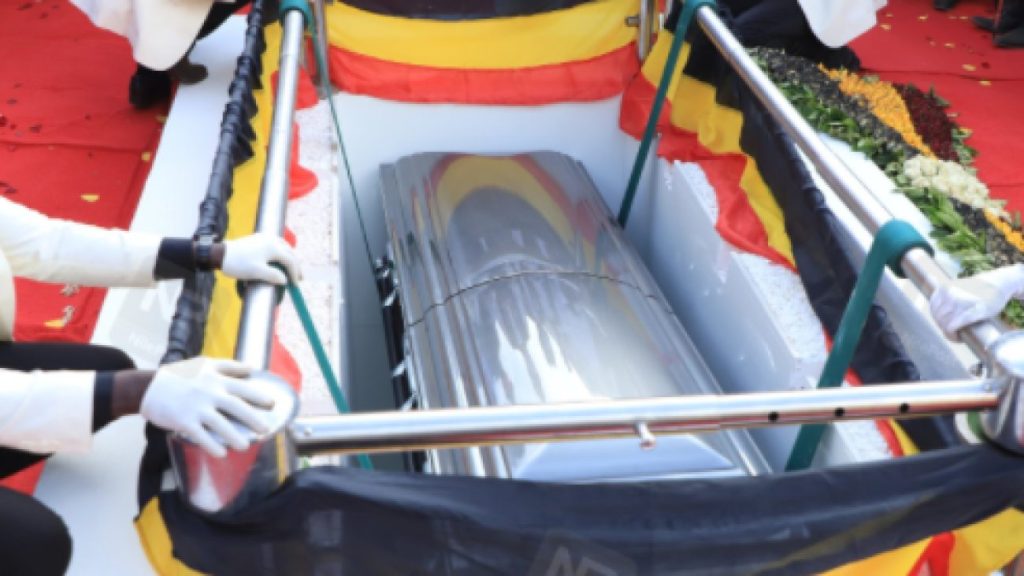 The fallen Speaker of Parliament, Jacob Oulanyah, was laid to rest at his ancestral village in Ajuri, Lalogi Sub County, Omoro district, on Friday. The casket was lowered into his grave at exactly 5:34 pm with a 17 gun salute.
The burial ceremony was presided over by Archbishop Stephen Kaziimba. Henry Luke Orombi in Pakwach, the former Archbishop of Uganda and Bishop of Kampala was the preacher of the day.
Earlier, the service was disrupted by a whirlwind that blew off tents under which the casket containing the body of Oulanyah was.
Jacob Oulanyah, passed away in Seattle, USA, on Sunday, March 20, 2022, where he had been rushed for specialized medical treatment.
According to Minister of Health Jane Ruth Aceng, the former Speaker, Jacob L'Okori Oulanyah, died of multiple organ failure. His personal doctor, who is also the Executive Director of the Uganda Cancer Institute, Dr. Jackson Orem confirmed that Oulanyah succumbed to cancer.
However, Nathan L'Okori, the father of the late Speaker of Parliament, Jacob L'Okori Oulanyah, insists that his son was poisoned.
At the time of his death, Oulanyah had only presided over parliament business for 9 months and 24 days since his election to the position on 24th May 2021.
Oulanyah's father insists that his son was poisoned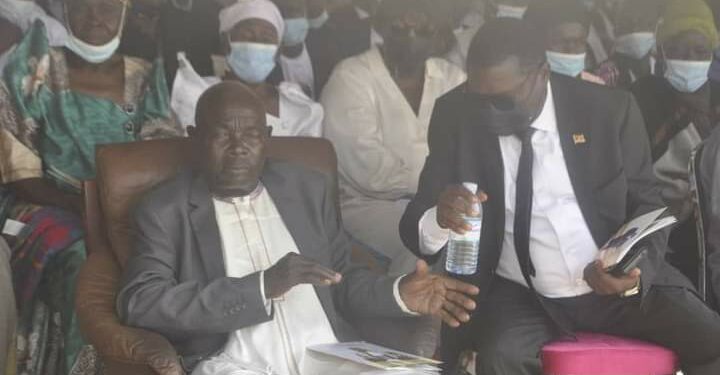 Nathan L'Okori, the father of the late Speaker of Parliament, Jacob L'Okori Oulanyah, insists that his son was poisoned.
Speaking to mourners at a funeral service for Oulanyah on Friday, Okori noted that his claims were not for granted, insisting that his son was indeed poisoned.
"I'm not mourning in vain. I want to say it clearly. Jacob was poisoned. He told me. The poison affected his health so much that by the time he was flown out for treatment, it was too late. He could not recover," he said.
This is not the first time Okori has made allegations that his son was poisoned. A few hours after the news of Oulanyah's death was announced, Okori told reporters at his home that Oulanyah had revealed to him that he was poisoned.
However, his personal doctor, who is also the Executive Director of the Uganda Cancer Institute, Dr. Jackson Orem, reiterated that Oulanyah succumbed to cancer.
Tycoon Lwasa arrested over forgery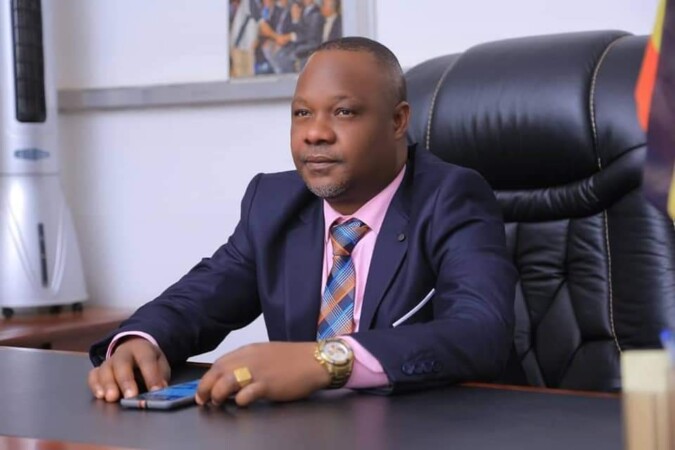 Police in Kampala arrested Masaka tycoon and businessman Emmanuel Lwasa Kaweesa over the forgery of documents.
This is according to Kampala Metropolitan deputy police spokesperson who said that Lwasa was arrested on Monday after forging signatures related to gold mining.
He further noted that this resulted from several companies being investigated by the Police Minerals Protection Unit (PMPU) over the forgery of the signature of Alaba Agnes and that many other suspects are yet to be arrested.
Lwasa's arrest comes a few months after release from police custody over almost similar charges.
Comedian Salvado regrets buying NBS TV's Kaggwa Njala two sticks of pork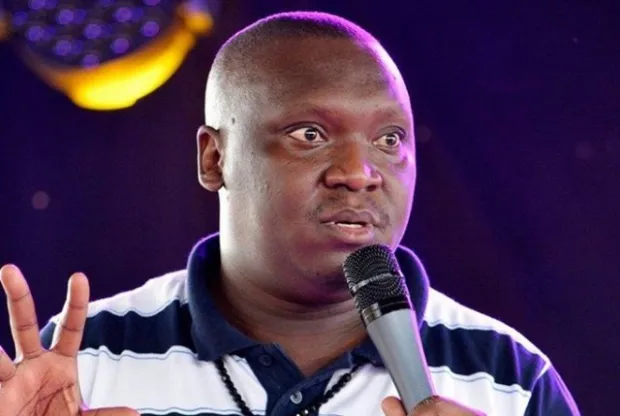 Seasoned NBS journalist Simon Kaggwa Njala's recent post rubbed a number of tweeps the wrong way.
Njala took to his Twitter to express the pomp surrounding Jacob Oulanyah's passing and his lonely final resting place.
After posting workers constructing the grave of the now fallen Speaker, he accompanied the picture with the caption, "Oulanyah's final resting place. After all the pomp and glamour in his funeral, this is it."
The journalist's candid perception of reality rubbed many people the wrong way, but among those that seemed hurt the most included comedian Salvado Patrick Idringi.
Salvado did not take Njala's tweet in good faith as he was quick to attack and dismantle the journalist's stream of thought and expressed regret over having bought him a stick of pork at a previous encounter.
"Parents, be careful the names you give your children. Case in point this old man who is always hungry for attention, I even regret buying for you those 2 sticks of pork at Ssebutinde pork joint in Entebbe.. let the man Rest in Peace," he tweeted.
Kaggwa Njala is not one to take a jab without returning it.
He attacked the comedian back, describing the statement he had made as buffoonery.
Bebe Cool to battle Chameleone in forthcoming concert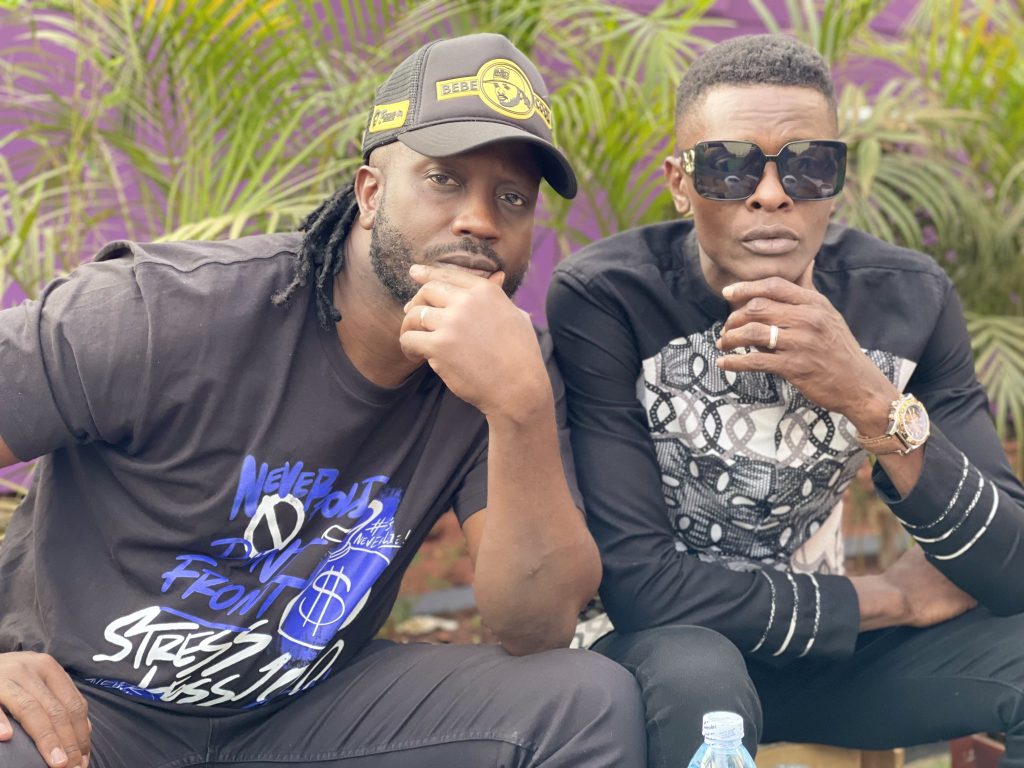 Uganda's music giants Bebe Cool and Jose Chameleone have been in the news recently for the high level of bromance they have been spreading towards each other.
It is rather surprising to learn that the two are headed for a showdown to prove who is who between the veterans in what Bebe Cool says will be his last concert this year.
According to Bebe, he will be holding a major concert this year and it will be geared towards raising funds for his Golden Heart organization.
The concert is slated to be special in each and every way because it will involve what Bebe Cool termed a "friendly match" between Chameleone and himself.