After clinching a BET, a couple of Nickelodeon awards, and being airborne to some of the world's most coveted destinations, Eddy Kenzo looks like he still wants more of the international pie.
The Afro-beats juggernaut made his intentions clear over the weekend when he attended the 63rd Grammy awards ceremony in the flesh.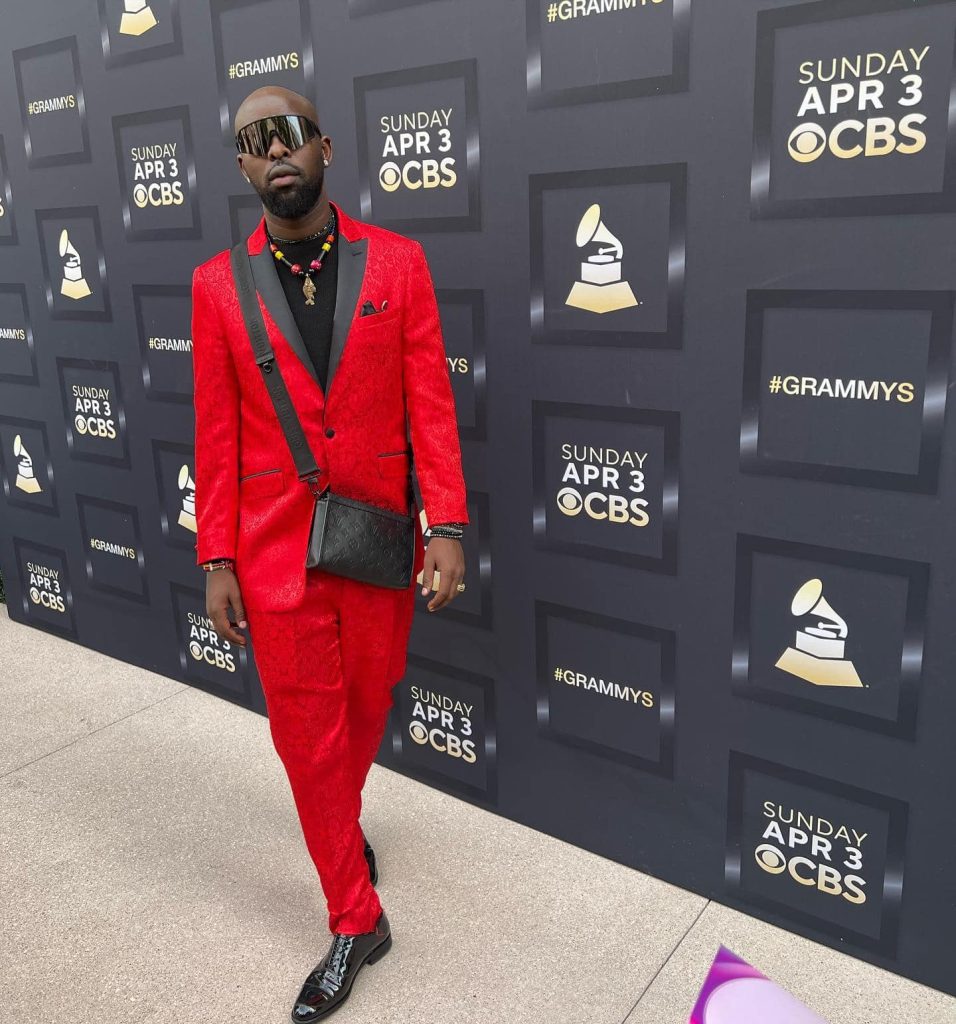 The artist was resplendent in Ugandan colors, as he donned a red suit, a black tee, and black dress shoes from the upper echelons of fashion.
Kenzo posted excerpts from his exploits on his official social media handles with the caption, "The biggest music night in the presence of greatness. I learnt a lot."
To accessorize, he rocked a black leather alligator-hide cross bag, futuristic shades, and an afro-juju neckpiece.
His neatly manicured beard saw him attract the attention of fellow celebrities who strived to take pictures with the Ugandan giant.
His pictures on the red carpet, the official Grammy backdrop, and the awards theatre left many Ugandan celebrities gushing over the star's suave qualities.
Here are some of the pictures from Eddy's exploits.