Etania Mutoni has set herself apart as a street fashion icon, distributing looks on television, social media, and events in real-time.
The television emcee and party hype queen not only knows how to shut down a party but knows how to look clean and fresh while at it.
The self-proclaimed life of the party has turned Instagram into her fashion street as she samples vibes from global icons such as Kanye, Wiz Kid, and Tems, fusing them into her own style offering.
Below are some of the Instagram looks from March that set Etania apart as the queen of Instagram fashion.
The Blankets and Wines "Ye" look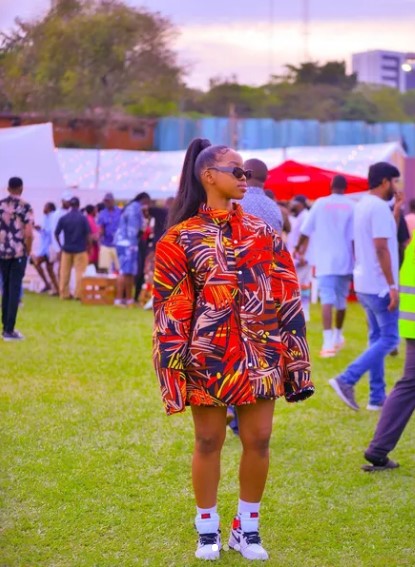 Etania was the envy of many millennials at the recently concluded Blankets and Wines installment, when she rocked an oversized afro-centric bomber jacket dress. Etania borrowed from Kanye West's oversized garbs aesthetic to effortlessly pull off her zen look.
She further scintillated her 143,000 Instagram followers with ultra-clean white Nike shoes and socks.
With this look, she was Kanye West and Kim Kardashian all in one.
The supermarket "fanta" look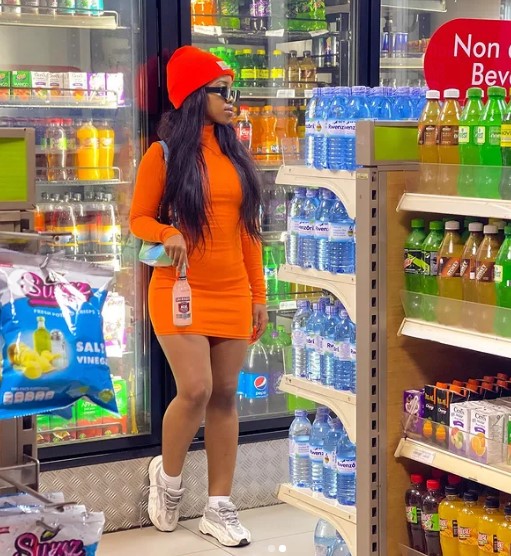 Close to 8,000 fans were at the mercy of Etania's art of apparel when she took to a supermarket store to strut her "fanta-orange" micro-mini dress with a head sock to match.
She kept the look rich and zen with micro white socks and ultra-clean mini-yeezy sneakers to complete her look. The star wore long hair under her head cover and added a sleek pair of shades to wrap it up.
The look was so dapper that over 7,000 fans had liked the picture by press time.
The Guvnor entrance look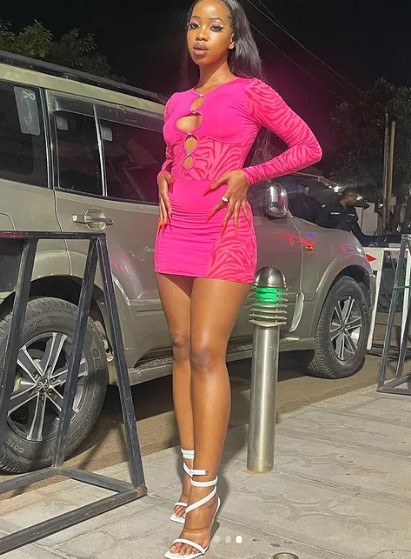 For Etania, we speculate that less is more. In a triple slide, Etania parades right at the entrance of Guvnor to dish out a micro-mini dress, overflowing hair, white heels, and nothing else.
Over 11,000 fans were left electrified by the futuristic fashionista as they all clamored for the like button.
In the look, Etania maintains an innocence that sees her portray a modern reincarnation of a blessed purity.
The stylist can't style me dump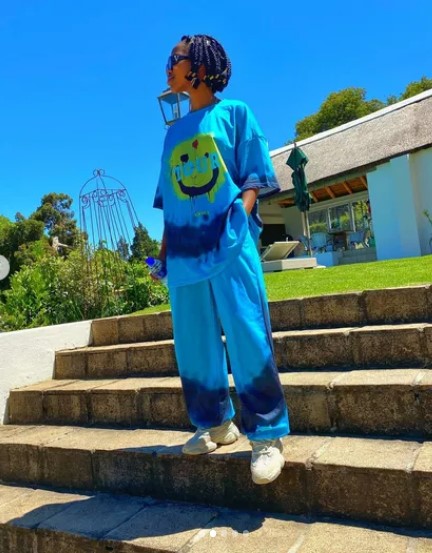 Etania as a fashion icon is so self-aware that in an act of braggadocio, she distributed a five-slide dump to espouse the thought that not even as a stylist can style her, which served as the caption.
In the slide, she goes bonkers with her macho b-boy patterns, tie and dye, cargo and UK- drill-inspired monochromatic patterns.
This slide is Etania at the peak of her flair. 9,000 likes and we sure cannot dispute.
Diani Beach, Mombasa, Kenya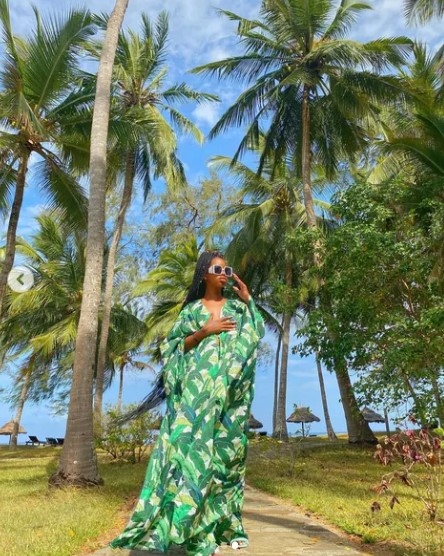 Etania's exploits extend further than the gram, the streets, or even the bar. The street-fashion guru took to the Kenyan coast to flaunt her artistic talents in a triple slide that saw her rock a Japanese overflowing kimono in green patterns and hues that matched the palm fronds in the background.
This further elevated Etania not only as a fashion participant but as an artist that paints with fabric, patterns, form, and color.
For Etania, style is an art and she is the Picasso.