Swangz Avenue boss Benon Mugumbya has opened up on why he had to be so hard on label signee, Veronica Nalugya when she had just kickstarted her music career with the label.
According to the label's honcho, many people questioned the artist's abilities when she had just started, to the extent that some would tell it straight to his face that the label was wasting its resources on the artist.
Benon made these revelations today while the label was extending the star's contract for five more years.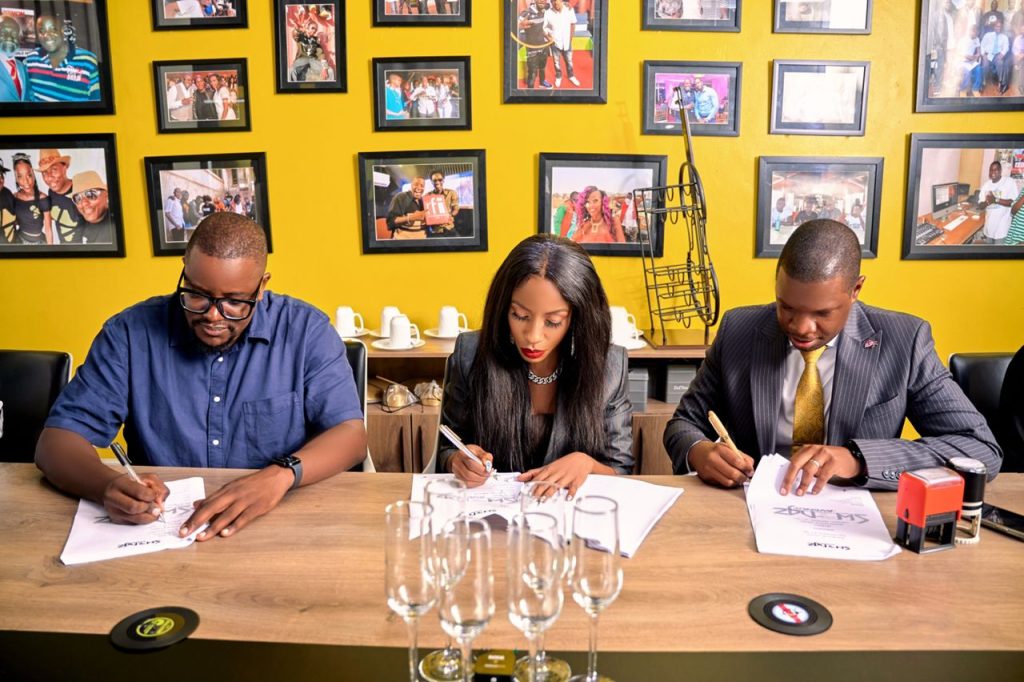 "I remember at the start I used to be very very hard on you and the reason I used to even be harder on you was because people would even tell it straight to your face asking why we are wasting money on this girl," he reminisced.
Nevertheless, after years of toil, it is all champagne, stamps, and boardroom flex at the premium label as Vinka has been reinstated for yet another five years.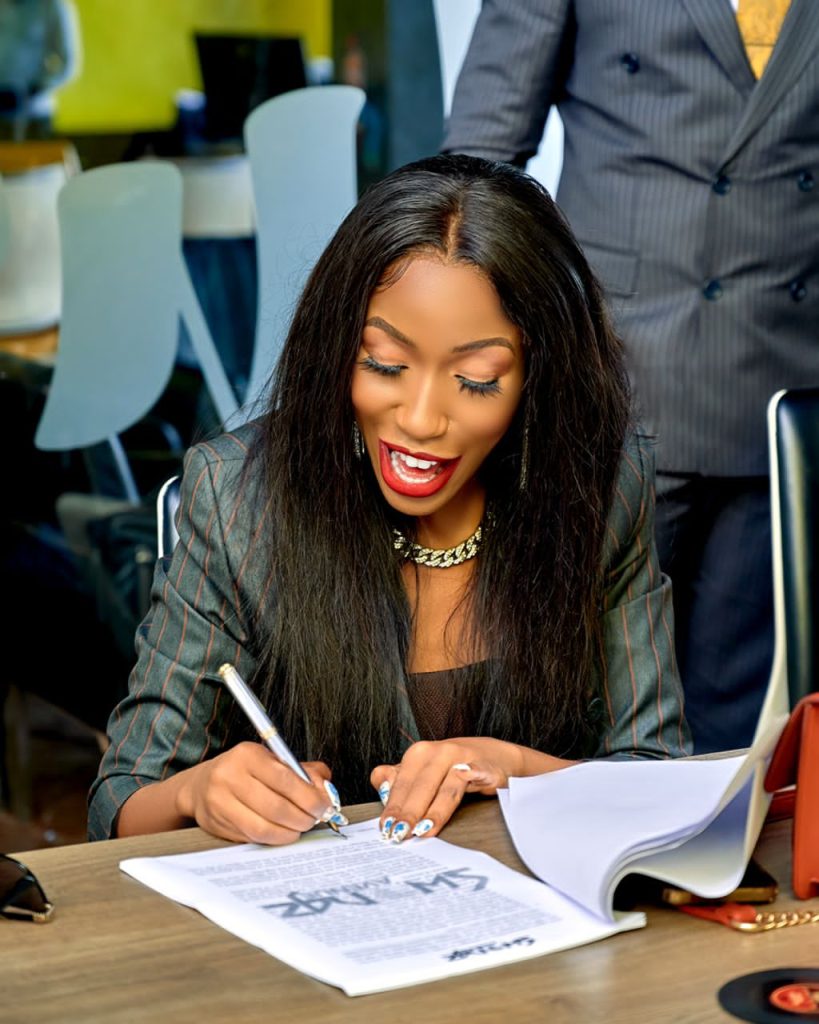 Swangz Avenue's business strategist, Julius Kyazze, had glistening praises for the "Thank God" hitmaker, as he appreciated her for being easy to work with straight from her days as a manager to her current status as a household name in the Ugandan music business.
Vinka notes that she owes her entire being to Julius and Benon, as had it not been for their efforts, she would not be where she is currently.
Swangz Avenue is currently home to four recording talents, Vinka, Winnie Nwagi, Azawi, and the latest signee Zafaran.