Maurice Kirya ends the month of March with pleasantries for lovers of good music after he announced his sixth studio album, "The Road to Kirya".
Kirya made the official announcement of this album yesterday through a Facebook post.
"It's with great joy that I announce that my sixth album 'THE ROAD TO KIRYA' will be released globally on the 6'th MAY 2022," he posted.
Maurice had earlier on announced the album less officially by debuting a live performance of "Entebbe", the first released song off his forthcoming offering.
Entebbe is a soothing ballad from the "Mwooyo" music outlier as he teases fans with dashes of nostalgia as he borrows from the blueprints of some of his formative years.
On this song, Kirya speaks to migrants, imagining himself as one, narrating a journey to Uganda's national airport, Entebbe, hence the title of the track.
Kirya shows off his creative imagination as he crafts his hook from the towns lined up on Entebbe Road, name-dropping Sseguku, Ndeeba, Kibuye, Najja, Namasuba, and Nkumba in classic Kirya fashion.
He ends the track by asking migrants to repatriate the profit once they make some of that foreign money.
The singer revealed on Twitter that this is an album that is personal to him as it teases a bit of his journey in the game.
According to Maurice, this album is to take the world by storm as it experiments with a genre that many Africans have dared to explore.
Early this year, Kirya took to Twitter to reveal that his new album would be the most expensive of all the albums he has done before, as he had spent so much money, time, and dedication on it.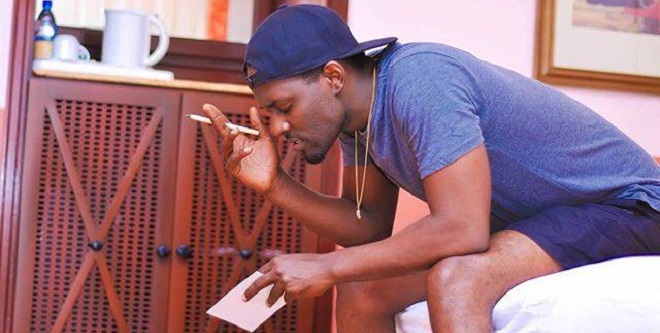 " This by far will be the most expensive album I've EVER MADE, I poured my soul and my bank account into it, making such a body of work during a pandemic is no joke, especially with the regulations on shows. I am just so happy that it's almost ready for you," he wrote.