The Ruparelia Foundation is continuing to strengthen its position as a pioneer in supporting young talents.
With Fresh Kid and Felister being the most well-known beneficiaries, the foundation has extended financial aid to 11-year-old Tyra Abok, the reigning Mini Little Miss Africa, and also the Little Children Ambassador
The $1500 (about Shs5.4 million) support will help Tyra Abok to travel to Dubai to represent Uganda in the Little Miss United World Beauty Pageant.
According to Ruparelia Foundation's Nuwasasira Isabella, Tyra Abok has an exceptional talent that deserves to be supported.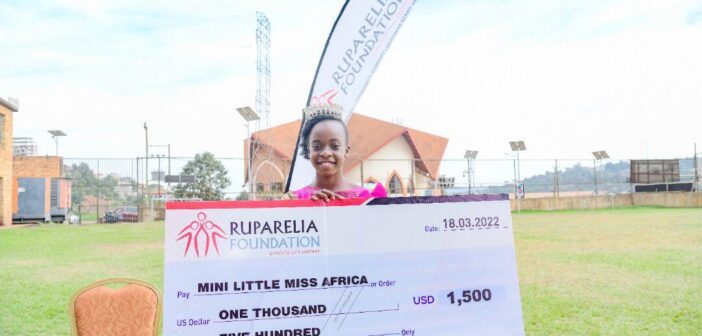 "It will be a good opportunity for the Foundation to help her put Uganda on the map by supporting her Miss World fashion ventures as she goes to Dubai to represent Uganda in the Little Miss United World. It should be noted this would be a unique venture for the Ruparelia foundation and the first one of its kind," said Isabella.
She added, "Her being an advocate of children's rights and other challenges children faces, her ideologies are well aligned with the Ruparelia Foundation's objectives and its something the foundation can put its weight on and support."
Tyra Abok is a promising young talent who is passionate about children's rights. She often uses her social platforms to voice her thoughts on child abuse and other challenges children face.