The head of Radio at Nation Media Group Uganda (NMG-U) Joseph Beyanga who is currently better known as Joe Walker finally arrived in Bushenyi District after walking for 11 days.
Joe Walker has trekked 320km from Kampala to Bushenyi for his road safety campaign "Stay in Your Lane" Safe Roads Save lives".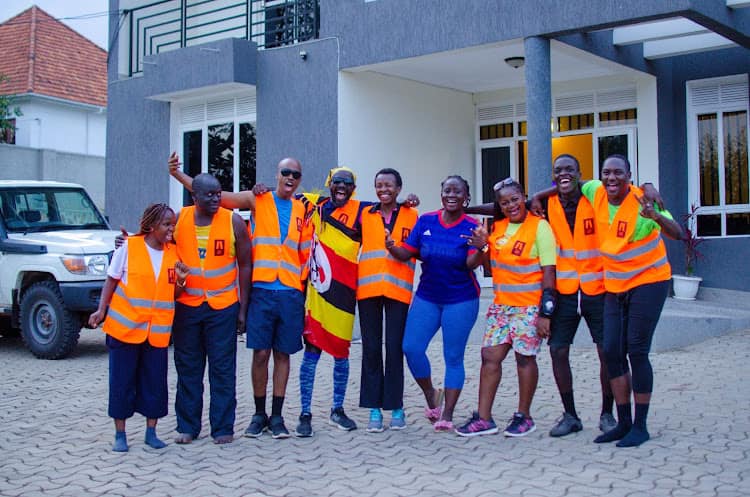 Beyanga started his trek on February 28 and on the first day he 'docked' in Mpigi after walking 40km.
"What an awesome day it's been; it started off at the Monitor Publications Ltd offices at 7:40 am. We hit the road with high energy, in high spirits, and in big numbers.
The first batch fell off at Kibuye Road, at the roundabout as we turned to Ndeeba. That was before the water break at Shell Ndeeba. A huge number of the members of the media who were capturing every step also dropped off around Nateete. At Busega we stopped for another water break. Another group signed off here and the number that remained was less than 10," he said.
On day two, he managed to trek more than 32 km, thus making an impressive total of 72 km in just two days.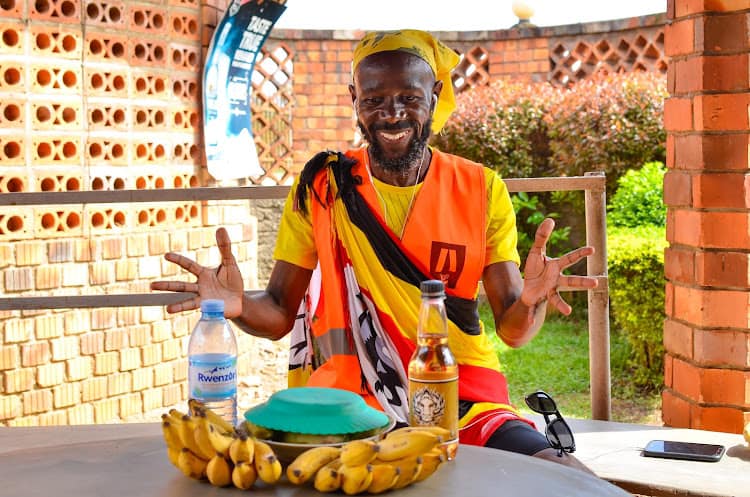 Buwama was the starting point on day three, and him together with other people, walked for more than 36.47km.
Day four happened to be Joe Walker's 45th birthday and they decided to celebrate it on the road. On the day, they move 24km from Lukaaya to Masaka.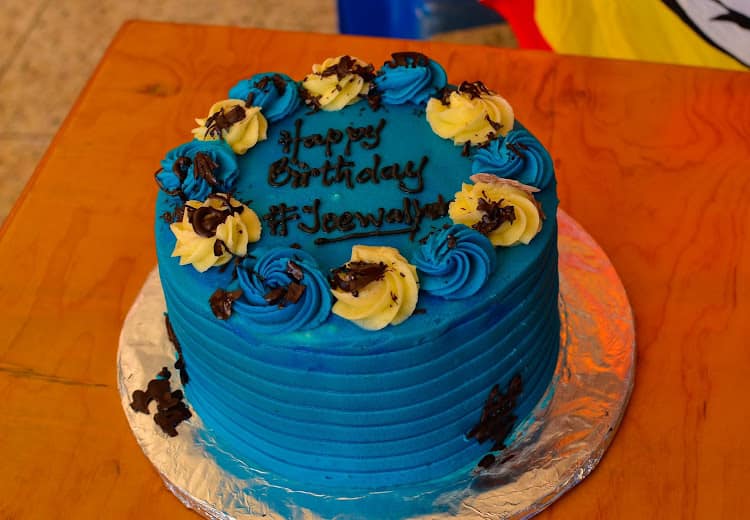 Joe Walker described day five as hot, exhausting, and brutal. It's on this day that his team joined the UNRA staff to paint a zebra crossing in Kyabakuza town.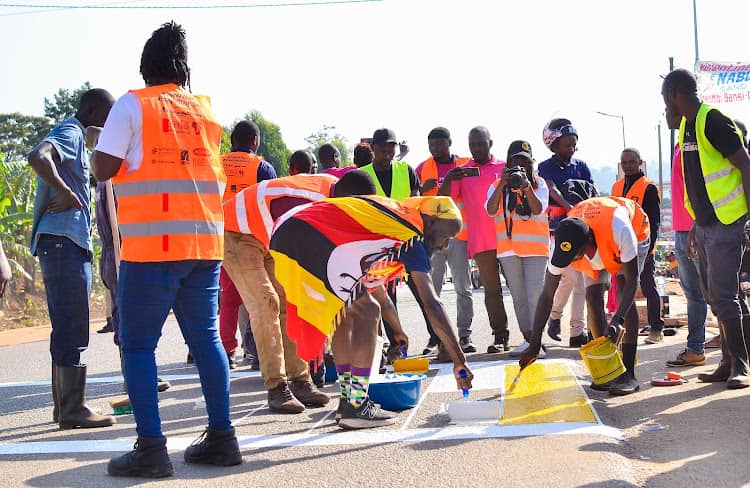 Lyantonde was their starting point on day six and they had trekked a total of 208km.
"After 208km, I am now a body & skin of many colors & they all screaming Safe Roads, Save live. The walk to Bushenyi resumes tomorrow!" he said on Day seven.
They reached Mbarara on day nine, and 250km had been covered in total. Kabwohe, Sheema district was their 'dock' on day 10.
Yesterday on March 10, Joe Walker and his team reached their final destination in Bushenyi.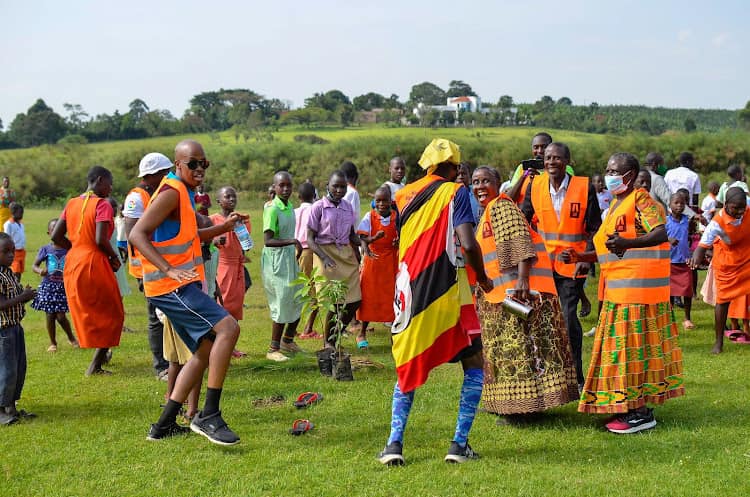 "A great journey with many lessons. Together, I believe we can stop the madness and make our roads safe, "he said.